Stay Connected
Let the CAB Cattle Crew keep you up to date on what's happening in the beef community. We'll share industry insights to help you maximize your profit potential.
Annual grid, formula and contract premiums paid on CAB carcasses in 2021 totaled $182 million, up from the 2019 record of $92 million. Cattlemen who raise black Angus-influenced cattle that meet the brand's specifications have the chance to earn more than ever before.
When every remembrance of a man produces similar reactions among former staff, friends and industry leaders alike, it's a fitting tribute the person was who he said he was. Every time. Jim Riemann, CAB president from 1999 to 2006, was one of those men.
Sustainability is a new target for producers. While there are no plans to meet these goals yet, there is interest in how cattle can be part of the solution. It comes down to the adage, "trust but verify," and verification will need to come from those raising beef.
Starting in March 2020, disarray set in motion a chain of events leading to the fed cattle backlog from plant closures slowing the supply chain throughout 2021. While the market likes to avoid the unkown, the last two years put the beef business in uncharted territory.
It takes passion, drive and ability to build a top-quality beef program based on economics, ethics and sustainability. A legacy like that merits recognition from peers and those they affect throughout the supply chain all the way to consumers.
More than forty years after selling the first pound of branded beef on October 18, 1978, Certified Angus Beef continues to deliver for consumers and producers. The brand closed fiscal year 2021 with a few new records and another billion on the books.
Prime trends continue to chart new territory for the most premium quality grade and current conditions show reason for incentive. A potential directional shift up and to the right on the premium chart is not out of the question.
The redundancy of higher corn prices in the market discussion is bound to grow old, but it's an important feature of the fed cattle trade now and will be moving forward. Cattle feeders have been more willing to sell finished cattle in recent weeks since corn prices have elevated the ration cost and feed conversion efficiency decreases at the end of the feeding period.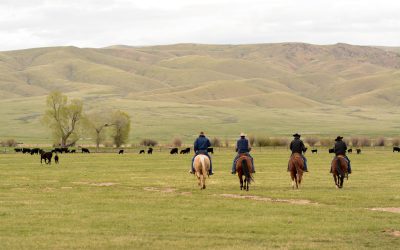 There are partnerships all across the beef business, but they're not always as clean as who will bale the hay and who is going to feed it. Some are less direct, but equally as important.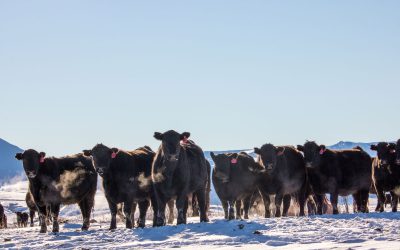 Now that you've made your cow herd more uniform, better matched to your resources or producing calves that you're sure fit the bill for the next in line, what's next? I want you to be able to look at your cattle lined up at the feed bunk and get that feeling. They are great.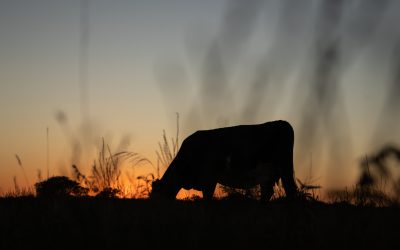 "Nobody likes to hear this in the middle of a trial, but it seems often true in life and business: the thing that feels so hard now, won't always feel hard." Miranda's Black Ink® column for November touches on the idea of growth, and how it often feels better in hindsight.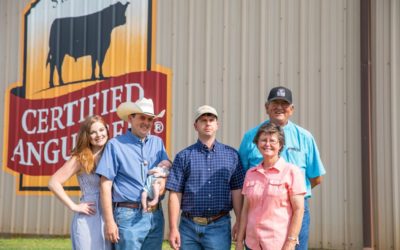 Telling their story to the cattle curious was awkward at first for John and Gaye Pfeiffer. Their dedication to teaching and connecting with those further down the supply chain earned them the 2021 CAB Ambassador Award.
Much of the cattle feeding business is outside a manager's control. But quality cattle caretaking, that Kendall Hopp can guarantee. He plans for the volatile, hopes for the best, and deals with the rest as it comes. The first thing on his list begins with treating people right because Hopp knows happy folks manage cattle more consistently, leading to healthy cattle that perform.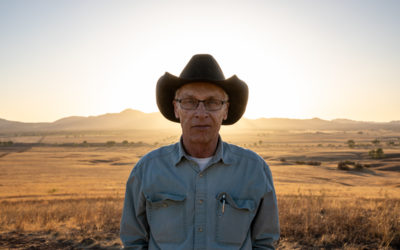 Ross Humphreys' adept gait tells of many days in and out of the saddle checking his herd, fence lines, water tanks, and grass availability. Yet at 72, he can still drop down and roll under the barbed wire fence quicker than most men half his age. But Humphreys is not your typical cowboy. He's a chemist, book publisher, family guy, conservationist, and rancher.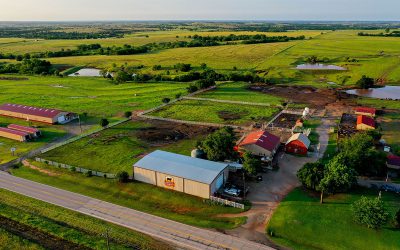 The barn painting initiative started as a public relations project, but it quickly turned into more than brand logos scattered throughout the country. Sheltering Generations – The American Barn features 40 dedicated Angus producers, and all proceeds from book sales go toward the CAB Rural Relief Fund, aiding ranch families during natural disasters.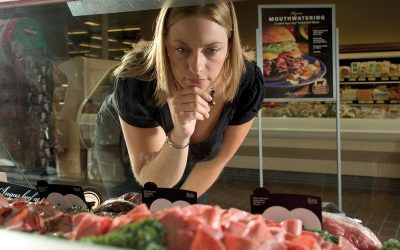 The CAB brand has launched the Steakholder Rewards™, a consumer loyalty program where members earn points for their involvement with CAB. Research shows loyalty programs drive demand for the brand's beef.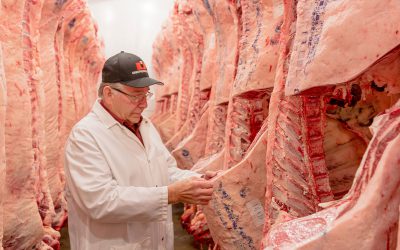 Long time CAB licensed packer Bob Boliantz is continuing the trade that has been passed down for generations. Looking for premium carcass quality, Boliantz connects with local producers to educate on management practices to increase marbling.