WHAT YOU NEED TO KNOW ABOUT RANCH TO TABLE
At Certified Angus Beef, we know you spend every day raising beef to higher standards. We also know you may want to sell your product directly to consumers and businesses with the Certified Angus Beef ® brand logo on your packaging, so they know they're getting the highest quality beef straight from the source. That's why we're creating Ranch to Table, a direct partnership program allowing you to use the brand's trusted reputation for your increased gain.
Keep reading to see what it takes to participate in Ranch to Table. Or if you're ready, send in your application to be considered.
Apply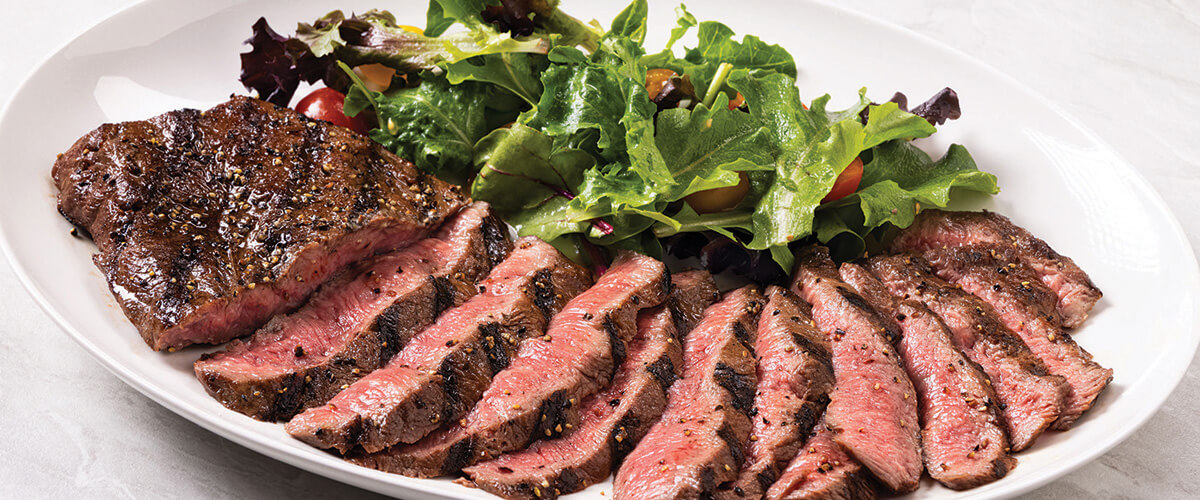 HOW DO I BECOME ELIGIBLE?
Cattle supply must incorporate registered Angus genetics, which may require proof of American Angus Association® active membership or proof of bull registrations.
Present proof of Angus bull registrations.
Submit current Beef Quality Assurance (or equivalent program)
certificate.
Provide standard procedures from your processors.
WHAT ARE THE CATTLE AND CARCASS REQUIREMENTS?
Cattle must meet the brand's live-animal evaluation (i.e. predominantly solid-black hide). In addition, carcasses must meet the brand's 10 specifications verified by a USDA grader.
IS REPORTING REQUIRED?
Yes, but monthly reporting requirements may vary depending on how you merchandise your product. Certified Angus Beef will provide appropriate reporting templates based on whether monthly head counts are sufficient or if more detailed reporting is required.
HOW MUCH DOES IT COST?
You'll pay a one-time $500 enrollment fee and receive a special marketing kit from Certified Angus Beef, complete with resources best suited for your business. Additional commissions will be $10/head certified.
WHAT ELSE IS EXPECTED OF ME?
Certified Angus Beef asks that you submit a marketing plan for approval. Elements should include a consumer-facing webpage, a customer service plan with a money-back guarantee, and an outline of your intended sales strategy.
Base-level eligibility is simply a starting point for licensing. An internal team will evaluate submitted marketing plans to ensure potential partnerships are complementary to the producer and Certified Angus Beef. Certified Angus Beef reserves the right to review all applications for licensing with discretion beyond the eligibility requirements listed on this page.
Apply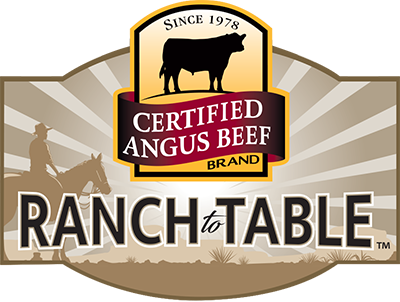 We're launching this program with a limited number of producers. Please direct questions to the team by emailing RanchToTable@certifiedangusbeef.com.