Stay Connected
Let the CAB Cattle Crew keep you up to date on what's happening in the beef community. We'll share industry insights to help you maximize your profit potential.
As drought conditions persist across much of cattle country, farmers and ranchers are at a pivotal juncture in the cattle industry's landscape. What impact does this prolonged dry spell have on the nation's herd numbers? When will heifer retention begin? How will industry dynamics influence the spring bull sale season?
It has been 45 years since Certified Angus Beef's first customer purchased a strip steak at Renzetti's IGA grocery store. Since then, consumer demand for high-quality beef has grown, ultimately driving demand for premium Angus genetics.
Internships help students take skills learned in the classroom and apply it before graduation or entering the workforce. Last summer's interns described their experiences with CAB as engaging, fun, empowering valuable and challenging. Read more about these internship opportunities!
Sara Scott, Vice President of Foodservice for Certified Angus Beef, emphasizes the importance of taste over price in the beef market during the Feeding Quality Forum. As consumer demand for high-quality beef grows, Scott highlights the need for increased supply and encourages communication with packer partners to meet the demand for Prime beef.
Troy Anderson, managing a Nebraska ranch, focuses on breeding thriving maternal cows that will grade premium Choice and Prime, while respecting livestock, people and land. Anderson Cattle receives the 2023 CAB Commitment to Excellence Award. Their journey includes improving genetics, feeding home-raised and purchased calves and using data for better breeding decisions, all with a bottom-line approach.
While Magnum hasn't always had pens filled with Angus-influenced cattle, they've invested in infrastructure, improved quality-based marketing and sought better genetics. Their dedication to detail and employee appreciation drive their success to high-quality beef production.
At the retail level, November brings a brief shift in focus, away from beef to turkey and ham, for Thanksgiving meals. Turkeys are the classic "loss leader" item in grocery stores during November as retailers practically give them away to lure a volume of shoppers to spend on the high-margin center of the store goods.
In this CAB Insider,shifting market dynamics have already marked trend changes in the 2023 cattle and beef markets. These shifts are most succinctly summarized through two factors, fewer cattle and higher prices, that will further entrench themselves in near term trends.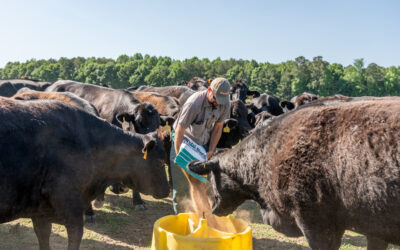 Expert guidance from Dusty Abney at Cargill Animal Nutrition shares essential strategies for optimizing cattle nutrition during droughts, leading to healthier herds and increased profitability in challenging conditions.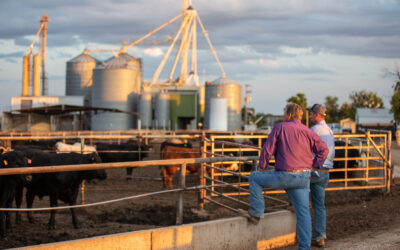 Understanding what constitutes value takes an understanding of beef quality and yield thresholds that result in premiums and/or discounts. Generally, packers look for cattle that will garner a high quality grade and have excellent red meat yield, but realistically very few do both exceptionally well.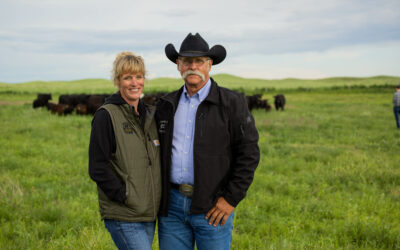 Kansas' Wharton 3C Ranch thrives despite droughts, winning the CAB 2023 Sustainability award. The data-driven, quality-focused approach of first-generation ranchers, Shannon and Rusty Wharton, yields 100% CAB cattle. Their commitment to sustainability and industry collaboration sets a bright future for the cattle business.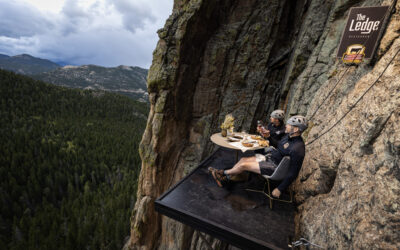 Yesterday's steak and baked potato is today's beef brisket from the restaurant downtown. The food scene is changing, driven by a new age of consumers who want more. They seek new flavors and attributes on the packaging, but still expect beef to taste great.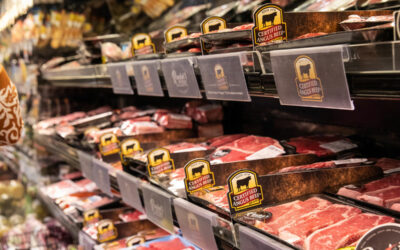 If there was a lesson in 2022, it was that the beef market is very sensitive to declines in quality grade, as evidenced through price signals. It's the first time in recent history where we've gone backwards — albeit ever so slightly — and customers are telling us they have unfulfilled demand. That's reflected in the premiums paid, and that's saying something after two years of extremely high premiums.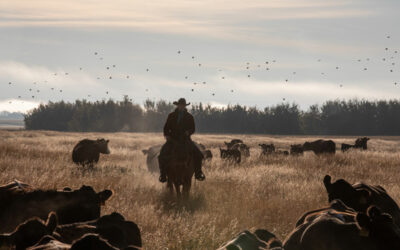 Advertised as the "Best Angus Beef" and "If it's not Certified, it's not the Best," Certified Angus Beef's reputation claims elite category status. To remain in that position, the brand must continue to deliver on that promise as customer expectations of quality evolve.