Stay Connected
Let the CAB Cattle Crew keep you up to date on what's happening in the beef community. We'll share industry insights to help you maximize your profit potential.
Hudson, Colo., provides awe-inspiring views of the pristine Rocky Mountains as a backdrop to their picture-perfect cattle. It's the ideal spot to introduce visitors to the place where beef begins. Their spirit of hospitality and work to share how they raise high-quality beef earned the Walter family the 2022 CAB Ambassador Award.
Producing beef in the desert Southwest takes a certain resolve, faith that the rain will come and grit to do the hard things and smile through the work when it doesn't. This is the grit engrained in Manny and Corina Encinias and their seven children operating Buffalo Creek Ranch. Their holistic approach earned this ranching family the 2022 CAB Sustainability Award.
The Larson's determined journey toward elusive perfection helped Larson Angus Ranch earn the Certified Angus Beef 2022 Seedstock Commitment to Excellence award presented at the brand's Annual Conference Sept. 22 in Phoenix.
"High Steaks" is about sharing the transformative power of food and the idea that different culinary experiences can take consumers on a journey to different destinations. In a cliff-side setting, Angus rancher Ty Walter joined actor, comedian and host Joel McHale to talk cattle production and what makes the Certified Angus Beef ® brand consistently superior – all while enjoying a four-course meal at an elevation of 8,500 feet.
Using the Targeting the Brand™ logo in sale catalogs helps commercial cattlemen and seedstock producers advance their herds and orient them toward more CAB qualifiers. To earn the logo, registered Angus cattle must have a minimum Marbling EPD of +0.65 and a +55 $G. This makes it easy to identify bulls with added carcass value, and potentially more dollars for your bottom line.
Always focused on the data and how it can deliver solutions, the decades of work earned Blach a second-nature understanding of the market and all that affects it. That kind of servant leadership earned Blach the 2022 Certified Angus Beef Industry Achievement Award.
The major shift in corn prices likely doesn't entice cow/calf producers to consider retained ownership for the first time. Even though prices have been exceptional for calves and feeder cattle, it's telling to take a look at feedlot breakeven projections to understand where prices are originating.
Recent data shows the Choice carcass category has declined while the Select category has drifted higher. This supply data goes against what beef customers increasingly desire and are willing to pay for premium middle meats, thus rapidly elevating the Prime to Choice cutout value spread.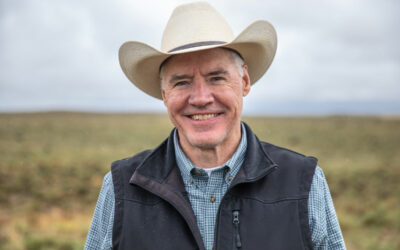 Part intuition, part learned experience and a growing database gave Randy Blach the tools to communicate to producers what the market demands. The bottom line is consistently front and center, his mission is to keep more cattlemen and women on the land, doing what they do best.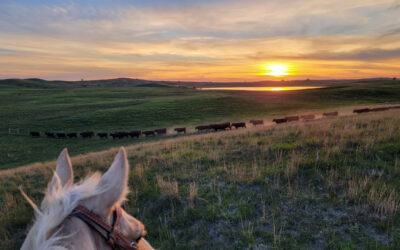 Rotationally grazing cattle is one of the best ways to manage the Prairie Pothole Region for waterfowl, for other ground nesting birds, for the general public, and for ranchers themselves, says Tanner Gue, a Ducks Unlimited biologist.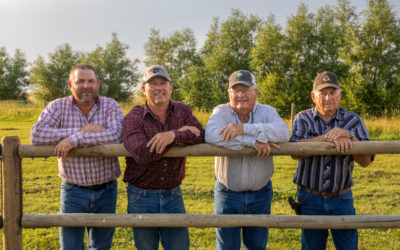 From the bulls they buy, the cows they cull and the grass their cattle graze, each decision is evaluated based on how it affects the ranch's economics, the land and family. This management style earned the Niznik family the Certified Angus Beef 2021 Canadian Commitment to Excellence award.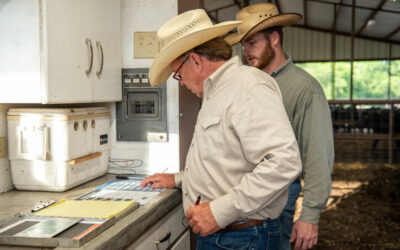 Sustainability is an all-encompassing term for social, environmental and economic business needs. The popular, updated term describes many of the same best practices cattlemen have put to work for generations.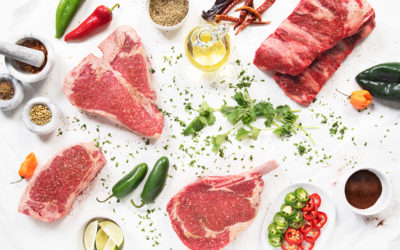 Selling U.S. beef to buyers in other countries means carefully maintained contacts and planning to avoid sea squalls. Adding COVID to that scene creates a perfect storm that can wreck the best plans. For those skilled in navigating the waters, however, it's just another day on the boat.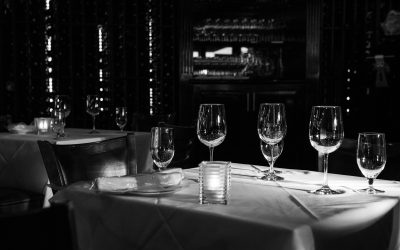 "What costs most for a restaurant isn't the meat, but an empty seat." That statement resonates even more after rounding a year of a pandemic. But before COVID-19 shutdowns and meat shortages, serving CAB was about competitive advantages and so much more. Loyalty breeds loyalty, creating a demand not only for the product, but the company.