Stay Connected
Let the CAB Cattle Crew keep you up to date on what's happening in the beef community. We'll share industry insights to help you maximize your profit potential.
Certified Angus Beef ® Grass-Fed by Niman Ranch product will make up less than 1% of it's total supply. A niche product, it will initially only be available through a few, exclusive restaurants and grocery stores. Consistent with all CAB products, the grass-fed beef must meet all 10 specifications to qualify for the brand.
The Certified Angus Beef ® brand is often advertised as "the best," and taste secured its growth around the globe. As a younger generation of consumers has more buying power in the market, their expectations of high-quality beef are expanding. Here's how the brand is meeting this new wave of demand.
With drought and high input costs in the balance, it takes sharp management decisions to keep black ink on the bottom line. Knowing what to cut back or keep doing was the focus for Dusty Abney, beef cattle nutritionist for Cargill Animal Nutrition, during his Cattlemen's College session at the 2023 Cattle Industry Convention.
While the competition is growing, the brand's team of 150 diligently works to differentiate CAB from the rest of the pack. Consumers can feel confident purchasing the Certified Angus Beef ® brand, a high-quality product that is the result of Angus farmers' and ranchers' commitment to quality.
Quality starts long before feedyard rations reach the bunk, and it weighs heavily on the bottom line. Brian Bertelsen, vice president of field operations for U.S. Premium Beef, discussed marbling's impact on grid marketing at CAB's annual Feeding Quality Forum.
Over the last 22 years, Certified Angus Beef has awarded $418,500 in scholarships through the Colvin Scholarship Fund. While that number has had a positive influence on many students, this year held a few extra special moments for the fund: the addition of a third category to support more education paths; a record-breaking dollar amount awarded; and the highest donation support ever from partners at the 2022 Annual Conference.
Now, we're well into the second quarter of 2023, but backing up to the first of the year, there have been two overriding trends in the fed cattle supply. The first of which has been those fewer headcounts that we've seen harvested on a weekly basis, down about 2.7% year to date as well.
Current carcass values are being underpinned by positive price moves from several carcass cuts, and we've just named a few. The classic spring price rally from ribs is in a counter-seasonal pattern and strips are modestly sideways. End users are seeking value items to partially offset shorter supplies and higher prices.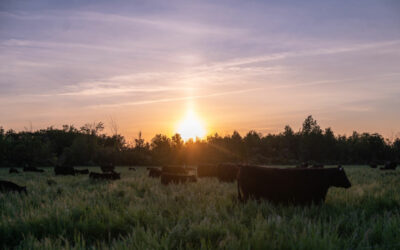 Just a few years ago, Ranch Covey Hill showed no signs of an Angus destiny. It was a country estate in disrepair as owners stopped coming out from Montreal in the summers. The Chenails had been looking for land, a place where they could build a herd. They saw potential. That continual pursuit of the best and finding the right people to help caught the attention of the world's premium beef brand.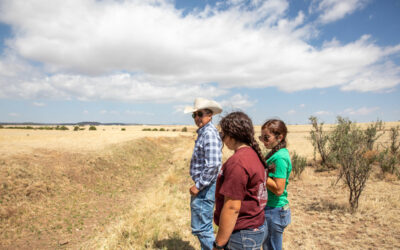 For Manny and Corina Encinias' family of nine, sustainability runs deep. They are stewards of a legacy, working the land dating back to 1777, when the first generation began herding sheep in the nearby Moriarty community. Today they focus on cows well suited to the harsh New Mexico desert, fostering community strength and creating opportunities for others to follow in their footsteps.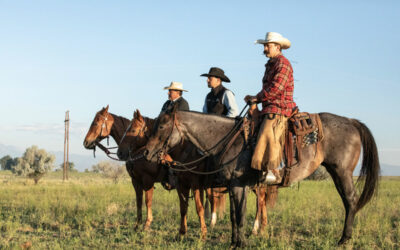 It's a normal day near Hudson, Colorado for the Walter family, yet the view is uniquely awe-inspiring for visitors who have never stepped foot on a ranch. As cows come in closer visitors take in the far-reaching pastures and breath-taking mountain views. For the Walter Family, there's no better backdrop to introduce people to the place where beef begins.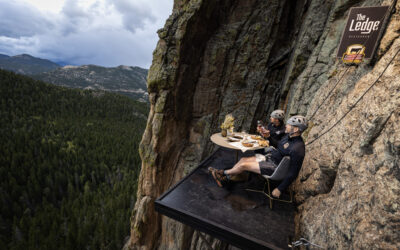 Yesterday's steak and baked potato is today's beef brisket from the restaurant downtown. The food scene is changing, driven by a new age of consumers who want more. They seek new flavors and attributes on the packaging, but still expect beef to taste great.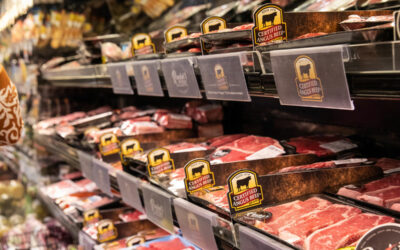 If there was a lesson in 2022, it was that the beef market is very sensitive to declines in quality grade, as evidenced through price signals. It's the first time in recent history where we've gone backwards — albeit ever so slightly — and customers are telling us they have unfulfilled demand. That's reflected in the premiums paid, and that's saying something after two years of extremely high premiums.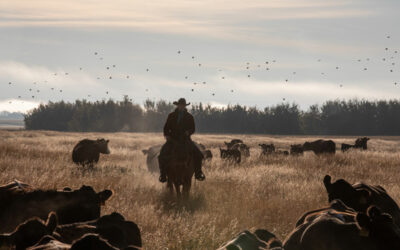 Advertised as the "Best Angus Beef" and "If it's not Certified, it's not the Best," Certified Angus Beef's reputation claims elite category status. To remain in that position, the brand must continue to deliver on that promise as customer expectations of quality evolve.