Stay Connected
Let the CAB Cattle Crew keep you up to date on what's happening in the beef community. We'll share industry insights to help you maximize your profit potential.
Over the last 22 years, Certified Angus Beef has awarded $418,500 in scholarships through the Colvin Scholarship Fund. While that number has had a positive influence on many students, this year held a few extra special moments for the fund: the addition of a third category to support more education paths; a record-breaking dollar amount awarded; and the highest donation support ever from partners at the 2022 Annual Conference.
Genetics and management are at the forefront of targeting the Certified Angus Beef ® brand but communicating beef value propositions to cattlemen guides informed business decisions. To bring the most relevant production and economic information to cattlemen, CAB hired fifth-generation rancher Lindsay Graber Runft as director of producer communications.
With ranchers continuing to produce high-quality beef at notable marks and consumer demand staying strong, Certified Angus Beef closed its books on the second-highest sales year of record. The brand's success is a reflection of an entire community pointed toward providing premium beef, starting with steady supply.
In a fast paced and dynamic communications space, Certified Angus Beef seeks three students aspiring for opportunities beyond the classroom and through the beef supply chain. Three internship positions are available for college students majoring in agricultural communications, public relations, journalism, marketing or related areas.
Adapting Angus cattle to perform better, in tandem with the land, and create a better end product is a labor of love 33 years in the making for the Blythe family. Every year they've improved one breeding decision, management change, farm tour and conversation at a time.
At Triangle H, problems are met with careful consideration of every possible outcome, solutions executed with care and evaluation. It's simply how they deal with every challenge from people to cattle to equipment. Work to be the best in everything they do – a mindset Hands is passing on to his daughter. Their sharp focus on quality and thoughtful customer service earned Triangle H the 2022 Feedyard Commitment to Excellence Award from CAB.
The current cattle markets can provide a history lesson for those new to the scene. To give a quick recap of that era: record-high prices, fueled by a supply chain starved for cattle numbers, came to an abrupt end. This signaled the end of tight cattle supplies, caused by drought liquidation, and beef cattle producers were able to restock the nation's cow herd.
The brand's commitment to aggregating winning outcomes is reliant on the relevance of the brand's carcass specifications to each sector of the beef industry, and ultimately the consumer. This commitment to evolve as the overall industry progresses has resulted in the brand's recent adjustment of the hot carcass weight maximum to 1,100 lb.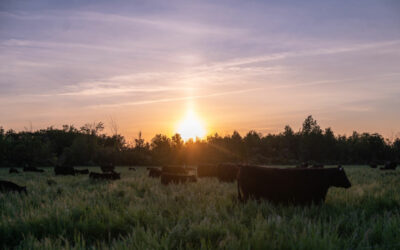 Just a few years ago, Ranch Covey Hill showed no signs of an Angus destiny. It was a country estate in disrepair as owners stopped coming out from Montreal in the summers. The Chenails had been looking for land, a place where they could build a herd. They saw potential. That continual pursuit of the best and finding the right people to help caught the attention of the world's premium beef brand.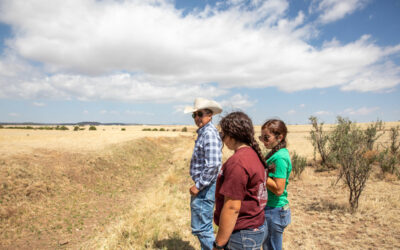 For Manny and Corina Encinias' family of nine, sustainability runs deep. They are stewards of a legacy, working the land dating back to 1777, when the first generation began herding sheep in the nearby Moriarty community. Today they focus on cows well suited to the harsh New Mexico desert, fostering community strength and creating opportunities for others to follow in their footsteps.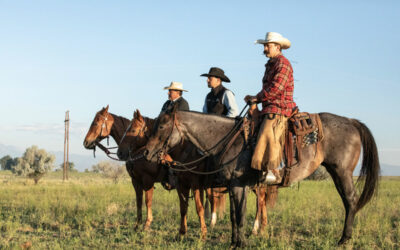 It's a normal day near Hudson, Colorado for the Walter family, yet the view is uniquely awe-inspiring for visitors who have never stepped foot on a ranch. As cows come in closer visitors take in the far-reaching pastures and breath-taking mountain views. For the Walter Family, there's no better backdrop to introduce people to the place where beef begins.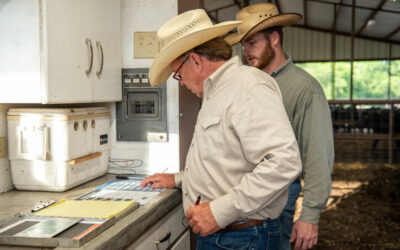 Sustainability is an all-encompassing term for social, environmental and economic business needs. The popular, updated term describes many of the same best practices cattlemen have put to work for generations.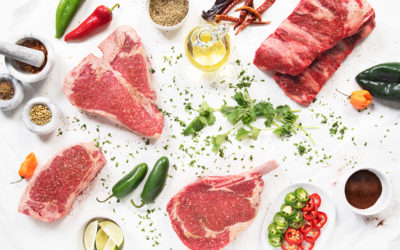 Selling U.S. beef to buyers in other countries means carefully maintained contacts and planning to avoid sea squalls. Adding COVID to that scene creates a perfect storm that can wreck the best plans. For those skilled in navigating the waters, however, it's just another day on the boat.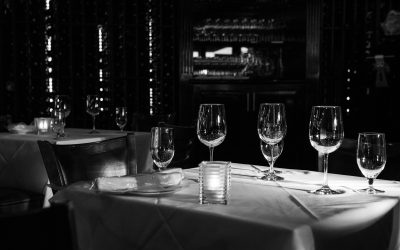 "What costs most for a restaurant isn't the meat, but an empty seat." That statement resonates even more after rounding a year of a pandemic. But before COVID-19 shutdowns and meat shortages, serving CAB was about competitive advantages and so much more. Loyalty breeds loyalty, creating a demand not only for the product, but the company.