Stay Connected
Let the CAB Cattle Crew keep you up to date on what's happening in the beef community. We'll share industry insights to help you maximize your profit potential.
Genetics and management are at the forefront of targeting the Certified Angus Beef ® brand but communicating beef value propositions to cattlemen guides informed business decisions. To bring the most relevant production and economic information to cattlemen, CAB hired fifth-generation rancher Lindsay Graber Runft as director of producer communications.
With ranchers continuing to produce high-quality beef at notable marks and consumer demand staying strong, Certified Angus Beef closed its books on the second-highest sales year of record. The brand's success is a reflection of an entire community pointed toward providing premium beef, starting with steady supply.
In a fast paced and dynamic communications space, Certified Angus Beef seeks three students aspiring for opportunities beyond the classroom and through the beef supply chain. Three internship positions are available for college students majoring in agricultural communications, public relations, journalism, marketing or related areas.
Adapting Angus cattle to perform better, in tandem with the land, and create a better end product is a labor of love 33 years in the making for the Blythe family. Every year they've improved one breeding decision, management change, farm tour and conversation at a time.
At Triangle H, problems are met with careful consideration of every possible outcome, solutions executed with care and evaluation. It's simply how they deal with every challenge from people to cattle to equipment. Work to be the best in everything they do – a mindset Hands is passing on to his daughter. Their sharp focus on quality and thoughtful customer service earned Triangle H the 2022 Feedyard Commitment to Excellence Award from CAB.
With a dream and a leap of faith, Ranch Covey Hill took shape. The Quebec-based Angus ranch has been built from the ground up, but always with customer satisfaction in mind. That's what earned the Chenail family recognition from Certified Angus Beef at the brand's 2022 Annual Conference.
Fourth quarter demand for premium quality grade beef carcasses is predictably high. End users—grocery stores in particular—place orders several weeks ahead of the December timeline to fulfill holiday middle-meat needs. Prime grade carcass supplies have disappointed throughout the year with 11.2% fewer total pounds of Prime carcasses acquired so far.
The current cattle markets can provide a history lesson for those new to the scene. To give a quick recap of that era: record-high prices, fueled by a supply chain starved for cattle numbers, came to an abrupt end. This signaled the end of tight cattle supplies, caused by drought liquidation, and beef cattle producers were able to restock the nation's cow herd.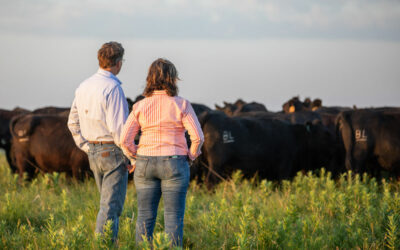 It's a labor of love, obvious in the way she lights up explaining their family's 33-year effort to proactively adapt Angus cows to their land. A lifetime of telling stories from the pasture or kitchen has resonated with nonfarm consumers as much as fellow ranchers. "Everything we do is about cattle, but it's also about family and connecting our kids to the land and to the cattle," Debbie Lyons-Blythe says.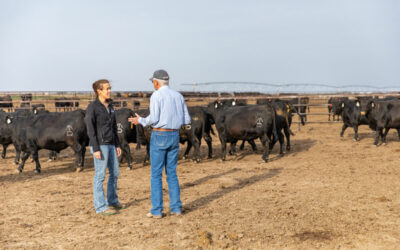 For Hands, there's no short answer to anything. Problems are approached with thoughtful consideration to every possible outcome. Solutions are executed with care. It's more than a suggestion on how to treat everything from people to cattle to equipment, it's simply the Triangle H way. They work to be the best in everything they do – a mindset that he's passing on to his daughter.
The Bootheel 7 brand that marks the hips of the Wasserburger's cow herd could stand for the seven state wrestling titles held between three boys in the fourth generation, but that mark far predates their competitive drive. It's been the brand carried by Wassserburgers looking for the 'W' since the homesteading era.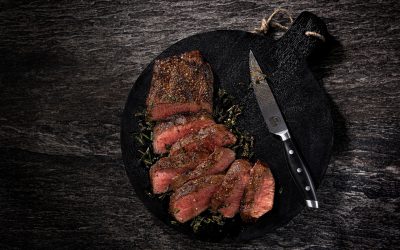 As the heavyweight champ in brand volume, retail accounts for 55% of total pounds sold, especially in fiscal 2020. But how is it done and how does it create more demand? CAB Director of Retail answers these questions and more.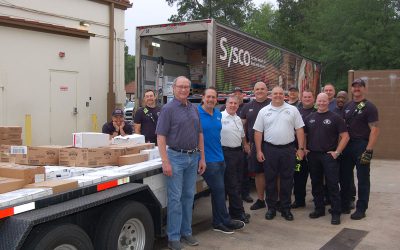 The pandemic has put the foodservice industry in a tough spot, but their grit and generosity overshadow hard times. Foodservice companies across the country are giving back by serving Certified Angus Beef® to their communities.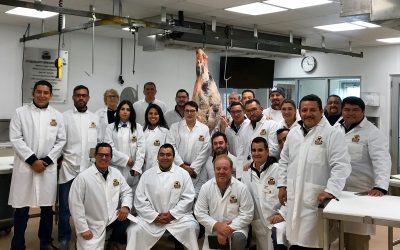 Ana Luisa Verba is looking to drive demand for quality beef as the assistant director of marketing for Latin markets. By drawing on her own heritage, she is able to personally relate to the Latino community and create marketing materials that resonate to this group.