Stay Connected
Let the CAB Cattle Crew keep you up to date on what's happening in the beef community. We'll share industry insights to help you maximize your profit potential.
While the competition is growing, the brand's team of 150 diligently works to differentiate CAB from the rest of the pack. Consumers can feel confident purchasing the Certified Angus Beef ® brand, a high-quality product that is the result of Angus farmers' and ranchers' commitment to quality.
Quality starts long before feedyard rations reach the bunk, and it weighs heavily on the bottom line. Brian Bertelsen, vice president of field operations for U.S. Premium Beef, discussed marbling's impact on grid marketing at CAB's annual Feeding Quality Forum.
Over the last 22 years, Certified Angus Beef has awarded $418,500 in scholarships through the Colvin Scholarship Fund. While that number has had a positive influence on many students, this year held a few extra special moments for the fund: the addition of a third category to support more education paths; a record-breaking dollar amount awarded; and the highest donation support ever from partners at the 2022 Annual Conference.
Genetics and management are at the forefront of targeting the Certified Angus Beef ® brand but communicating beef value propositions to cattlemen guides informed business decisions. To bring the most relevant production and economic information to cattlemen, CAB hired fifth-generation rancher Lindsay Graber Runft as director of producer communications.
With ranchers continuing to produce high-quality beef at notable marks and consumer demand staying strong, Certified Angus Beef closed its books on the second-highest sales year of record. The brand's success is a reflection of an entire community pointed toward providing premium beef, starting with steady supply.
In a fast paced and dynamic communications space, Certified Angus Beef seeks three students aspiring for opportunities beyond the classroom and through the beef supply chain. Three internship positions are available for college students majoring in agricultural communications, public relations, journalism, marketing or related areas.
As you're contemplating the future impact of today's genetic decisions, consider the marketability of both feeder calves and potential replacement heifer progeny. There are plenty of sires that excel in EPD rankings for a variety of maternal, production and carcass traits to advance the goals of the cow-calf and feedyard sectors.
Feed cattle carcass weights have tracked a decidedly lower course this winter with the steer/heifer mix 18 lb. lighter since January 1. Winter weather has left a lasting mark on feedyard performance this season as feed efficiency has slipped away and industry production pounds followed lower.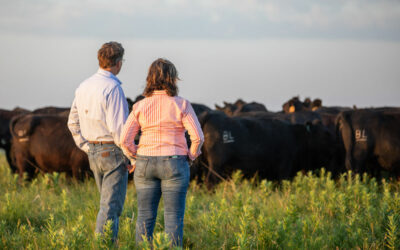 It's a labor of love, obvious in the way she lights up explaining their family's 33-year effort to proactively adapt Angus cows to their land. A lifetime of telling stories from the pasture or kitchen has resonated with nonfarm consumers as much as fellow ranchers. "Everything we do is about cattle, but it's also about family and connecting our kids to the land and to the cattle," Debbie Lyons-Blythe says.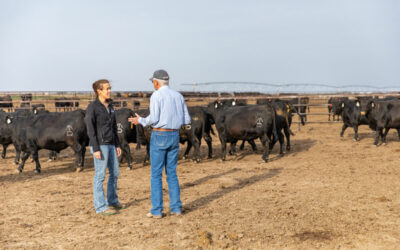 For Hands, there's no short answer to anything. Problems are approached with thoughtful consideration to every possible outcome. Solutions are executed with care. It's more than a suggestion on how to treat everything from people to cattle to equipment, it's simply the Triangle H way. They work to be the best in everything they do – a mindset that he's passing on to his daughter.
The Bootheel 7 brand that marks the hips of the Wasserburger's cow herd could stand for the seven state wrestling titles held between three boys in the fourth generation, but that mark far predates their competitive drive. It's been the brand carried by Wassserburgers looking for the 'W' since the homesteading era.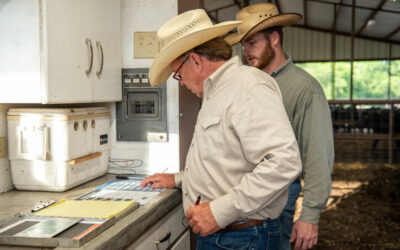 Sustainability is an all-encompassing term for social, environmental and economic business needs. The popular, updated term describes many of the same best practices cattlemen have put to work for generations.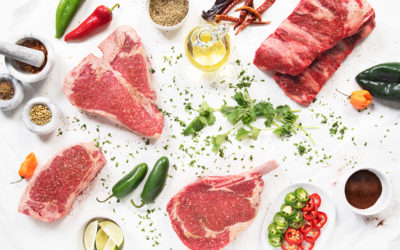 Selling U.S. beef to buyers in other countries means carefully maintained contacts and planning to avoid sea squalls. Adding COVID to that scene creates a perfect storm that can wreck the best plans. For those skilled in navigating the waters, however, it's just another day on the boat.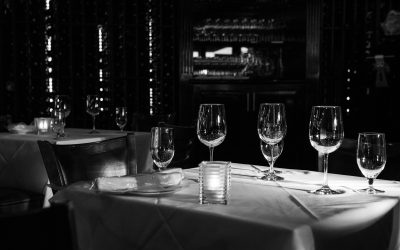 "What costs most for a restaurant isn't the meat, but an empty seat." That statement resonates even more after rounding a year of a pandemic. But before COVID-19 shutdowns and meat shortages, serving CAB was about competitive advantages and so much more. Loyalty breeds loyalty, creating a demand not only for the product, but the company.