Stay Connected
Let the CAB Cattle Crew keep you up to date on what's happening in the beef community. We'll share industry insights to help you maximize your profit potential.
Sara Scott, Vice President of Foodservice for Certified Angus Beef, emphasizes the importance of taste over price in the beef market during the Feeding Quality Forum. As consumer demand for high-quality beef grows, Scott highlights the need for increased supply and encourages communication with packer partners to meet the demand for Prime beef.
Troy Anderson, managing a Nebraska ranch, focuses on breeding thriving maternal cows that will grade premium Choice and Prime, while respecting livestock, people and land. Anderson Cattle receives the 2023 CAB Commitment to Excellence Award. Their journey includes improving genetics, feeding home-raised and purchased calves and using data for better breeding decisions, all with a bottom-line approach.
While Magnum hasn't always had pens filled with Angus-influenced cattle, they've invested in infrastructure, improved quality-based marketing and sought better genetics. Their dedication to detail and employee appreciation drive their success to high-quality beef production.
Seldom Rest Farms in Michigan, known for show-ring success, receives the CAB 2023 Ambassador Award for sharing their beef production story with Meijer grocery communications team and other CAB partners. The Foster family shares their passion for Angus cattle while fostering connections within the beef supply chain and promoting the Angus breed and CAB's role in the industry.
The Bruner and Wendel families earned the 2023 CAB Progressive Partner award by selling high-quality beef through Dakota Angus, LLC, as part of the CAB Ranch To Table program. They focus on their commitment to quality, data-driven decisions, achieve impressive CAB and Prime percentages and offer high-quality beef directly to consumers in their communities.
Kansas' Wharton 3C Ranch thrives despite droughts, winning the CAB 2023 Sustainability award. The data-driven, quality-focused approach of first-generation ranchers, Shannon and Rusty Wharton, yields 100% CAB cattle. Their commitment to sustainability and industry collaboration sets a bright future for the cattle business.
The recently published "Industry Insights" report conducted by CattleFax analysts in partnership with Angus Media revealed several interesting trends and attitudes from the feedyard and cow-calf sectors. Focusing on feedyard factors most relevant to the CAB brand and end-product merit shows attitudes and behavior aligned with the market's pull-through demand signals
Heavier carcasses typically coincide with richer marbling and higher quality grades. But seasonal grade trends simply push quality lower this time of year as USDA's grading report for the September 11 week shows an abrupt leg down in percent USDA Choice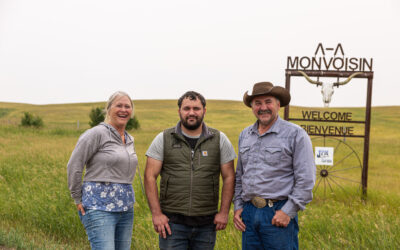 JPM Farms in Canada quietly gained recognition for its dedication to environmental sustainability and quality cattle. The Monvoisin family earned the 2023 CAB Canadian Commitment to Excellence award for their outstanding results and partnership with Duck Unlimited, showcasing their commitment to improving the land, cattle and family daily.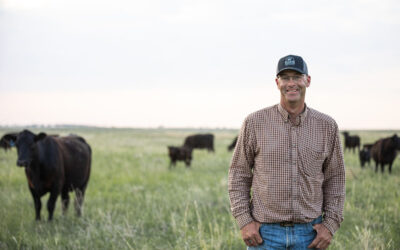 Progress is a necessity on the Guide Rock, Nebraska, ranch where Troy Anderson manages a commercial Angus herd, small grower yard, his 10-year-old son, and a testing environment. Troy's approach includes respect for his livestock, people and land. For that, Anderson Cattle was honored with the CAB 2023 Commercial Commitment to Excellence Award.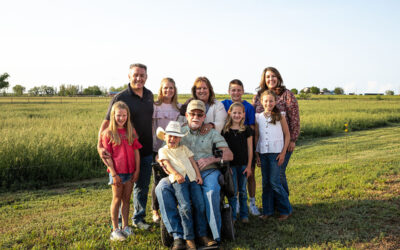 Thirty-five thousand cattle may fill these pens, but it's the Gabel family who set the tone for each day. Steve and Audrey persistently create a people-first culture, echoed by their son Case and daughter Christie, who work alongside them in the yard office. The Gabel's drive to effectively hit the high-quality beef target earned Magnum Feedyard the CAB 2023 Feedyard Commitment to Excellence award.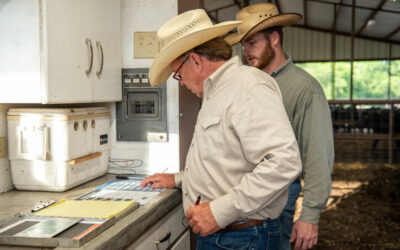 Sustainability is an all-encompassing term for social, environmental and economic business needs. The popular, updated term describes many of the same best practices cattlemen have put to work for generations.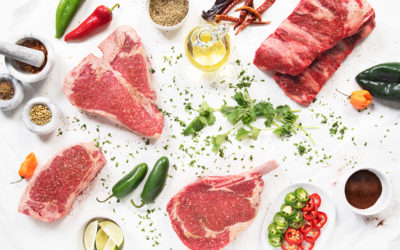 Selling U.S. beef to buyers in other countries means carefully maintained contacts and planning to avoid sea squalls. Adding COVID to that scene creates a perfect storm that can wreck the best plans. For those skilled in navigating the waters, however, it's just another day on the boat.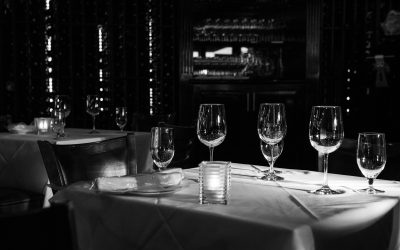 "What costs most for a restaurant isn't the meat, but an empty seat." That statement resonates even more after rounding a year of a pandemic. But before COVID-19 shutdowns and meat shortages, serving CAB was about competitive advantages and so much more. Loyalty breeds loyalty, creating a demand not only for the product, but the company.