Stay Connected
Let the CAB Cattle Crew keep you up to date on what's happening in the beef community. We'll share industry insights to help you maximize your profit potential.
"High Steaks" is about sharing the transformative power of food and the idea that different culinary experiences can take consumers on a journey to different destinations. In a cliff-side setting, Angus rancher Ty Walter joined actor, comedian and host Joel McHale to talk cattle production and what makes the Certified Angus Beef ® brand consistently superior – all while enjoying a four-course meal at an elevation of 8,500 feet.
Using the Targeting the Brand™ logo in sale catalogs helps commercial cattlemen and seedstock producers advance their herds and orient them toward more CAB qualifiers. To earn the logo, registered Angus cattle must have a minimum Marbling EPD of +0.65 and a +55 $G. This makes it easy to identify bulls with added carcass value, and potentially more dollars for your bottom line.
Always focused on the data and how it can deliver solutions, the decades of work earned Blach a second-nature understanding of the market and all that affects it. That kind of servant leadership earned Blach the 2022 Certified Angus Beef Industry Achievement Award.
Certified Angus Beef announced a collaboration with Ducks Unlimited in late 2021. Together, the two organizations assembled half a million dollars to launch the Working Grasslands Conservation Initiative, helping unlock an additional $2.5 million in grants to fund the initiatives' work over the next three years.
CAB interns get hands-on experience, networking with professionals and putting their classroom knowledge to work. Four students join the CAB team this summer eager to learn, grow and contribute. Taking education beyond the classroom, the 2022 interns are hard at work, learning along the way.
As cattlemen continue to experience black swan events and rising input costs, so does their need for information on the latest production trends that pay. The 17th annual Feeding Quality Forum brings together people, insights and solutions to generate greater revenue for cattle feeders and cow-calf producers.
A slow packing sector pace kicked off January 2022 with a quick recovery to more impressive daily harvest levels in February. Carcasses still tracked a heavier path than the prior year from February through early May, finally pulling lower. The annual average carcass weight low appears to have been made during the week of June 13.
Closing out the month of June the boxed beef pricing complex typically undergoes a directional change. However, given the economic anomalies in place this year, cutout values will finish June a bit stronger than in recent years, measured against mid-May prices.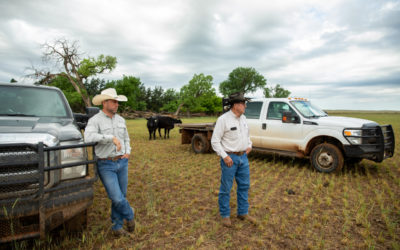 Diversification proved to be key in evolving the ranch. What began as an Angus-based commercial herd, the trio took signals from the data and sought new avenues for revenue. The Woolfolk men have a target: creating more high-quality, profitable cattle. As for how to get there? They'll continue to follow the numbers.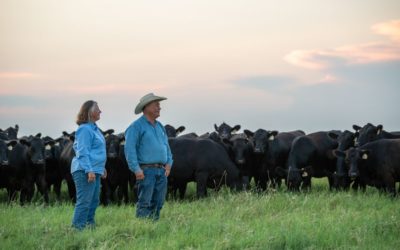 Sustainability is a hot topic of conversation, but the folks at Bradley 3 Ranch make it tangible with 60+ years of continual progress. Their work in developing the land, cattle and water have turned what was once called a 'wasteland' into a ranching outfit worthy of recognition. B3R is our 2021 Sustainability Award winner.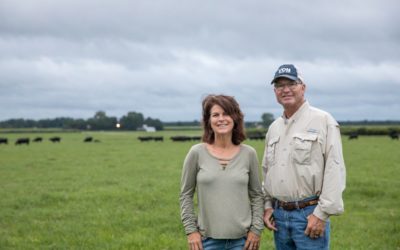 First-generation seedstock producers Kevin and Lydia Yon, along with their children, Drake, Sally, and Corbin, have been continuously improving their farm since they drove the first fence posts on what was a 100-acre abandoned peach orchard in 1996.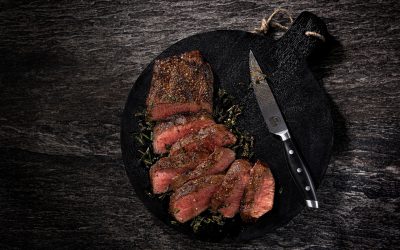 As the heavyweight champ in brand volume, retail accounts for 55% of total pounds sold, especially in fiscal 2020. But how is it done and how does it create more demand? CAB Director of Retail answers these questions and more.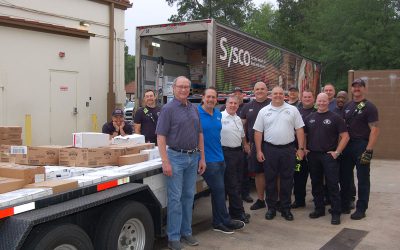 The pandemic has put the foodservice industry in a tough spot, but their grit and generosity overshadow hard times. Foodservice companies across the country are giving back by serving Certified Angus Beef® to their communities.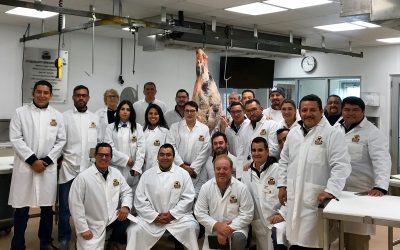 Ana Luisa Verba is looking to drive demand for quality beef as the assistant director of marketing for Latin markets. By drawing on her own heritage, she is able to personally relate to the Latino community and create marketing materials that resonate to this group.