Progress from small steps
April 21, 2021
"Wanna see my first Angus cow?"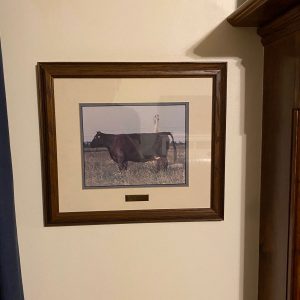 Seeing that eager smile, I wasn't about to say "no." The cow was long gone from the herd, but her picture still hangs to the left of the fireplace.
The 1,000-cow herd in southern Alabama included a mix of Angus, Simmental and Chianina, but despite his personal link to Chi, I didn't see a picture of one on the wall. Today it would be hard to find a cow that isn't predominantly Angus.
Three decades of small steps formed a path of success.
The whole cattle industry has made progress like that, focusing on the things that create demand and profit. A pursuit of something bigger than one ranch can achieve.
The last week of March saw a record 42.9% of Angus-influenced cattle qualify for the Certified Angus Beef ® (CAB®) brand at packing plants. That's 131,000 certified carcasses. For perspective, last year averaged 36% CAB, and that was double the rate in the early 2000s.
An African proverb says, "If you want to go fast, go alone. If you want to go far, go together."
Setting a record for premium beef doesn't just happen because a small handful of producers think it's important. The industry-wide movement was incentivized to breed, manage and feed for higher carcass quality by grid premiums and more profit. Even in times of recession when money is tight, consumers always seek the quality of beef they know won't disappoint.
After 138-years, Angus registrations surpassed 20 million earlier this year. It's another mark of progress for a breed and beef brand that seldom makes headlines.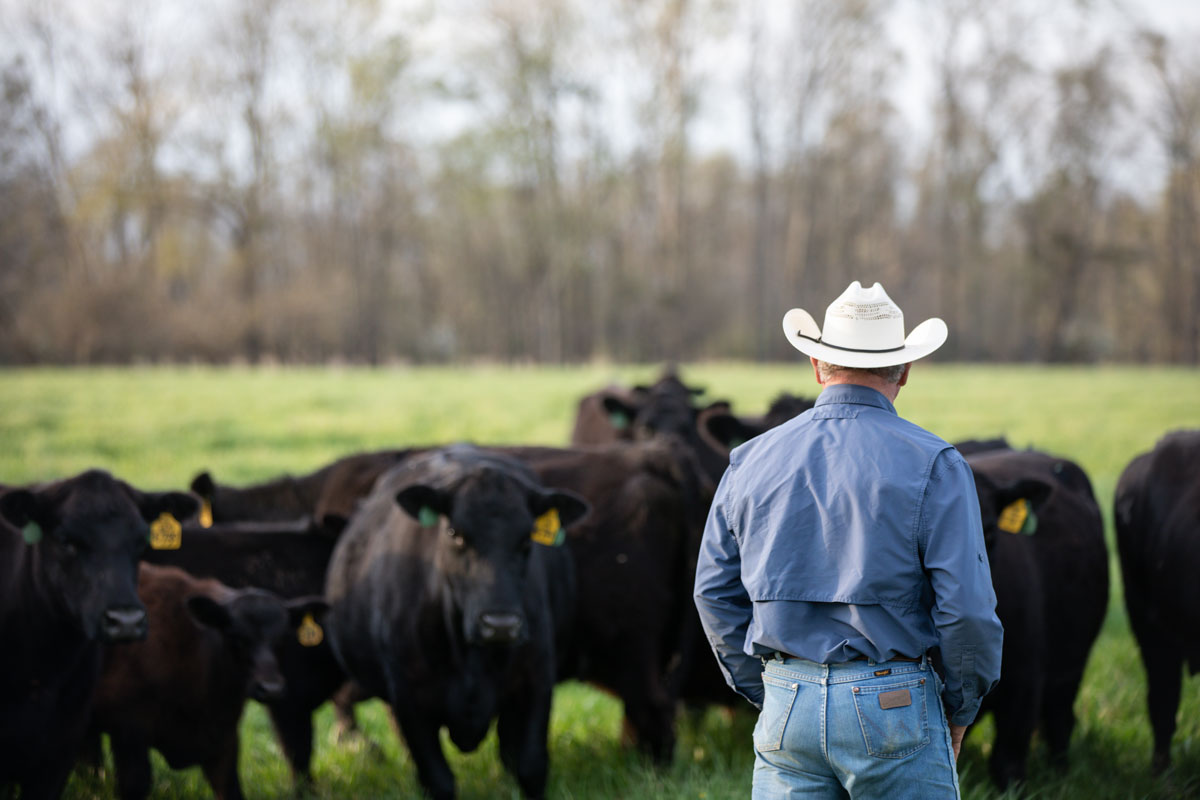 Instead, consumers are more likely to see "The real problem with beef," allowing red meat isn't "that bad for you" but it is for the planet. Or "Five ways the meat on your plate is killing the planet" and "Eat less meat, cool the planet," which exaggerate the cattle industry's carbon footprint without context.
All of the bad news can't deny the beef community's progress is just that – a work in progress. Rude comments on social media and sharing of "news" that lacks broader insight to prove valid criticism won't stop those small steps toward improvement. Those accusations may be easy to shrug off, but they will accumulate and continue shaping dimensions of consumer demand, opening or closing doors to some marketing avenues.
There's a reason many producers don't keep detailed records on their herds. It takes time and most cattlemen don't allocate it because of competing demands on their time. And truth be told, consumers don't want data, just results.
You're probably already doing what they want, but records put the progress on paper. Information that can only come from the people who see and care for the cattle every day provide a strong narrative that contradicts the headlines.
Just as the cattle business is all about relationships, so are consumers with food. Those who sell them beef want a story that warms their hearts while satisfying their hunger.
They won't need to see pictures on the wall, but traceable attributes such as animal welfare and environmental impact must go in tandem with premium quality, the very thing that paid the way for progress thus far.
Every day is a chance to learn and get better. Thousands of others like my new friends in Alabama are taking steps to meet the shifts in consumer demand, and to know more.
Can you jot down the steps you're taking toward satisfying those shifts today? Some cattlemen are probably not quite there.
But small steps in the right direction can start now. Even if it's just recording a snapshot of where you are today, a benchmark for tomorrow.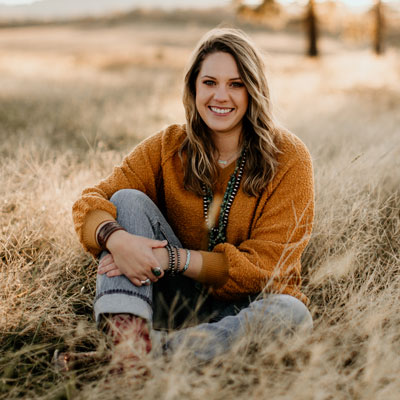 About the author: Morgan Marley
Nothing beats a medium-rare steak with family… or new acquaintances who quickly become like family. Lucky for me, my job presents the opportunity for both. Moving from my family's ranch in northwest Arkansas to officially join the CAB Cattle Crew in May 2019, I love getting to tell stories about ranchers and what it takes to raise the best Angus beef.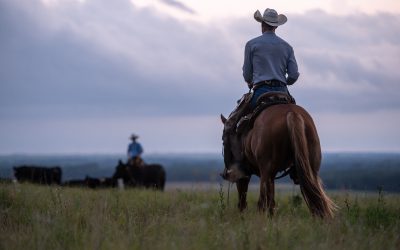 The CAB Cattleman Connection team heard its name called more than once in the virtual ceremonies, and each time came a sense of personal accomplishment, but even better: confirmation that we're getting better at our craft. I hope that means we're doing a better job for you.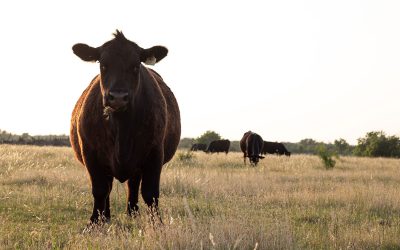 Frank Mitloehner presents his findings on the animal ag sector's impact on global warming. He explains how cattle counterbalance other fossil fuel sectors, proving that cattle are a solution and not a threat.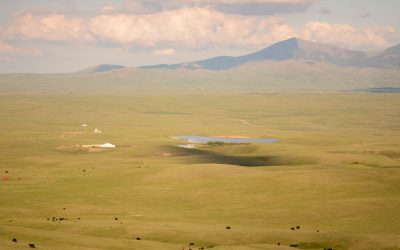 There are no words that will take away the devastating slap of a market drop, the pain of a postponed bull sale or the exhausting frustration that things feel out of control. The page will eventually turn and the world will still need great beef and those who raise it.