Nice to Meat Ya: Tony Biggs
**UPDATE: Join us Thursday, Oct. 29 at 7 p.m. CDT/8 p.m. EDT on Facebook for a live chat with Chef Tony. He'll answer your top cooking questions and you'll have a chance to win some awesome prizes!
World traveler chef lands at CAB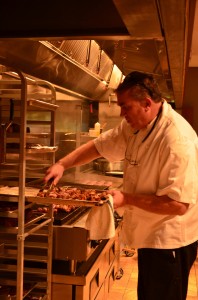 Tony Biggs recalls sitting on a plane after a flight of awkward silence between he and the gentleman seated next to him.
Finally, near the end of the journey, the man looked at him and said "hey, weren't you on Chopped?"
It's true – the new Director of Culinary Arts for the Certified Angus Beef ® brand did gain some level of notoriety for appearing on the popular Food Network competition show.
But, while such an experience may be the peak of the career for many chefs, it's a mere blip on the radar of Biggs' unbelievable culinary travels.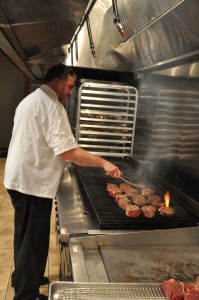 Tony is one of those rare individuals who seems to have squeezed multiple lives into his existence, with his journey taking him from being a personal golf caddy for legendary cymbal maker Armand Zildjian in Boston and cooking  for USFL football players on the Florida coast, to overseeing the production of thousands of meals per day for post-Hurricane Katrina victims in New Orleans and, most recently, serving as the executive chef to the King and Queen of Jordan.
But after two years in the Middle East, Tony, a native of Cohasset, Mass., was ready to return stateside. And when the world's leader in premium beef posted a newly-created position looking for a visionary to lead its culinary program forward, Tony knew his next big adventure would be in Wooster, Ohio.
"I really wanted to interview for the position," he says. The job "wasn't a restaurant, it wasn't a hotel, it was representing a brand and doing more than just working with food."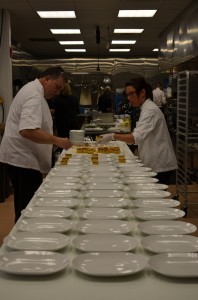 In his role with Certified Angus Beef, Tony works with brand partners to broaden their perspective on different ways to utilize certain cuts of beef. Some examples of his influence in just his first six months on the job include a full corned beef steamship round, tenderloin sushi and beef Cuban sandwiches.
Much of his culinary inspiration comes from extensive time spent overseas. Tony has worked in kitchens across Asia and the Middle East, and even spent time in Europe working as a chef on an oil rig in the North Sea.
He was exposed to an even greater diversity of cuisine while working for the royal family, for whom he was the first American to serve in such capacity. That breadth of background makes him an invaluable piece to the brand's efforts internationally.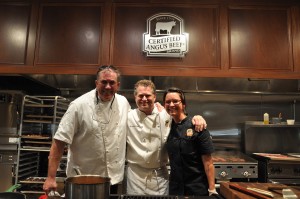 With less than a full year under his belt with the brand, Tony's travels have already taken him to Marco Island, Fla., where he experienced his first Certified Angus Beef ® Annual Conference, and, more recently, the JW Marriott in Dubai, where he was a featured chef.
"It's been a truly enlightening experience," he says. "Not just learning about beef, but the cattle industry in general and the mechanics behind how everything works. Certified Angus Beef is an incredible place with the core values that they adhere to."
PS–Want to read this whole series? Here are the links: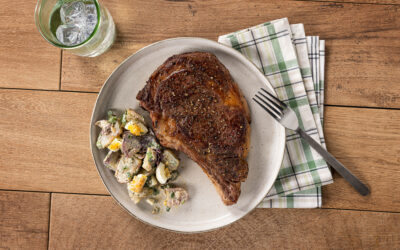 It has been 45 years since Certified Angus Beef's first customer purchased a strip steak at Renzetti's IGA grocery store. Since then, consumer demand for high-quality beef has grown, ultimately driving demand for premium Angus genetics.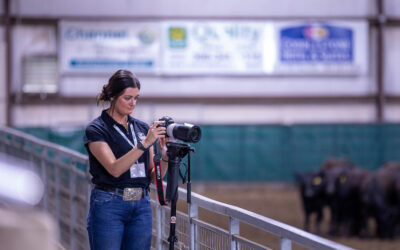 Internships help students take skills learned in the classroom and apply it before graduation or entering the workforce. Last summer's interns described their experiences with CAB as engaging, fun, empowering valuable and challenging. Read more about these internship opportunities!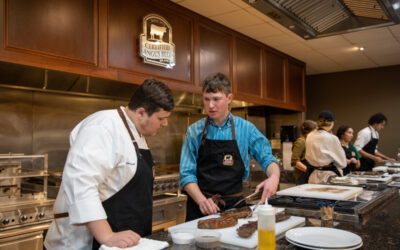 CAB is committed to prioritizing consumers' evolving expectations for high-quality beef, sustainability and connecting the next generation. Explore our Ranch to Table program and learn how we connect the next generation of ranchers and culinarians for a brighter, more sustainable future for the beef industry.