2022 Feeding Quality Forum
The 17th annual Feeding Quality Forum in Kansas City brought leading beef experts to the stage to look at the current demands in the beef marketplace.
Below you'll find links to speaker slides and news coverage following the event.
Industry Achievement Award
Randy Blach, CattleFax CEO
Always focused on the data and how it can deliver solutions, the decades of work earned Randy Blach a second-nature understanding of the market and all that affects it. Intuition, experience and a growing database gave him the tools to show producers what the market demands. Their bottom line consistently guides his company and personal mission to help beef producers remain profitable, doing what they do best.
That kind of servant leadership earned Blach the 2022 Certified Angus Beef Industry Achievement Award.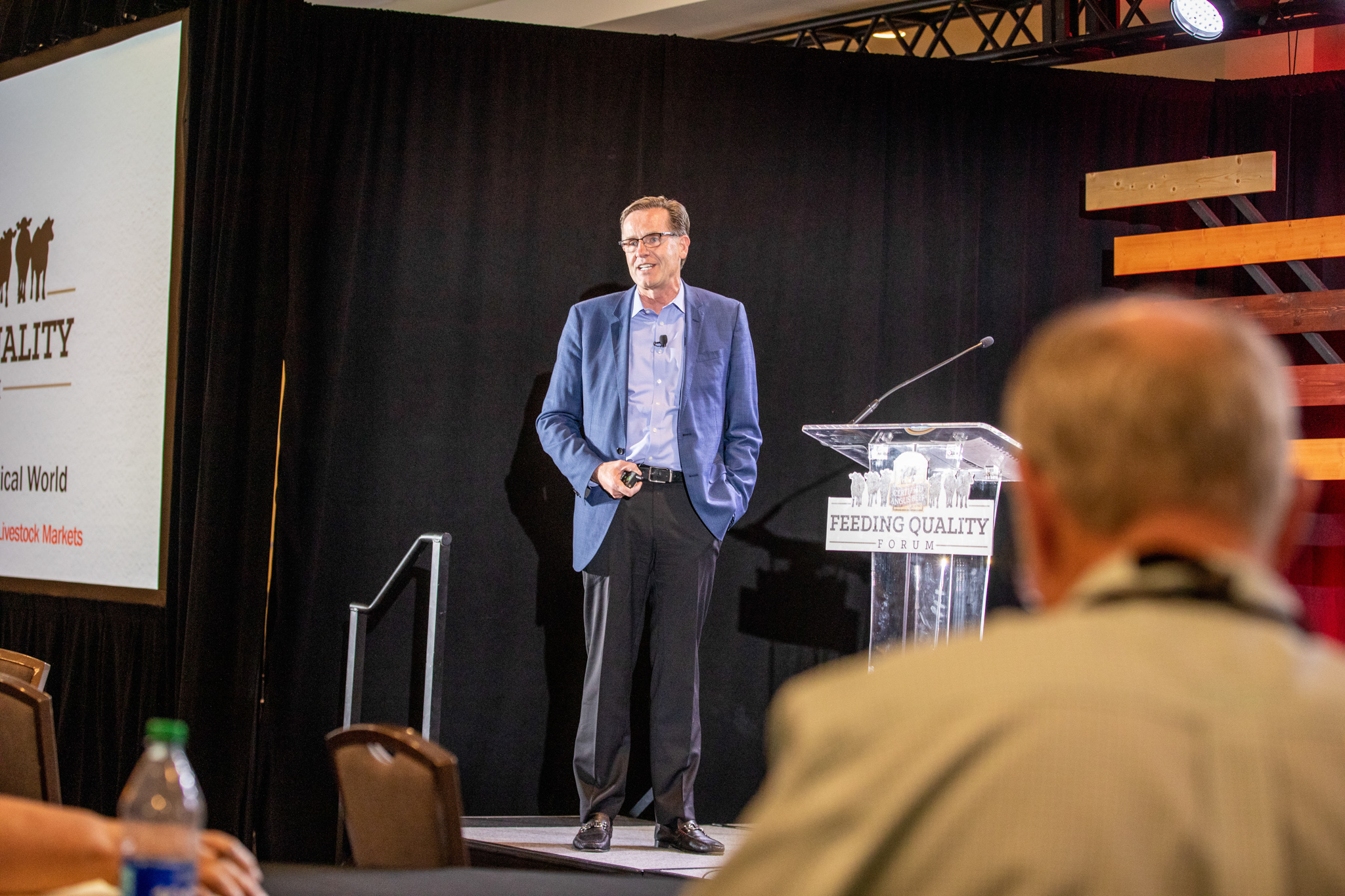 Global Market Overview
Dan Basse, AgResource Company
The global marketplace is as dynamic and volatile as ever. Get a bigger vantage point on the commodity and financial markets around the world to help prepare for changes and guide your risk management strategy.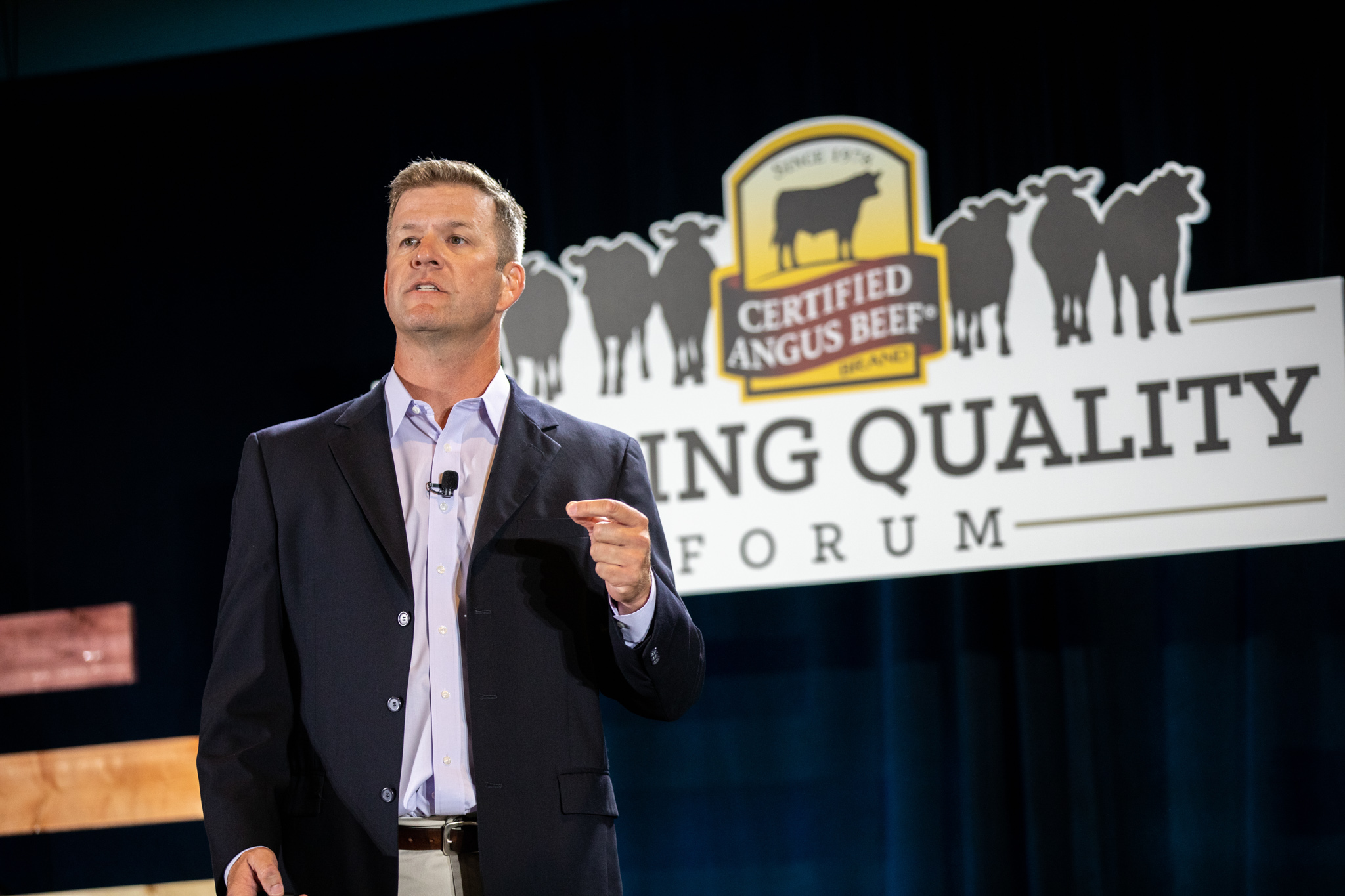 Making Risk Management Relevant
Ryan Turner, StoneX Group
Markets and input costs can feel erratic. Whether you're in the cattle feeding business or merchandise your own feeder cattle off the ranch, risk management is perhaps a more important part of your business than ever before. But it's not a one-size-fits-all strategy.
​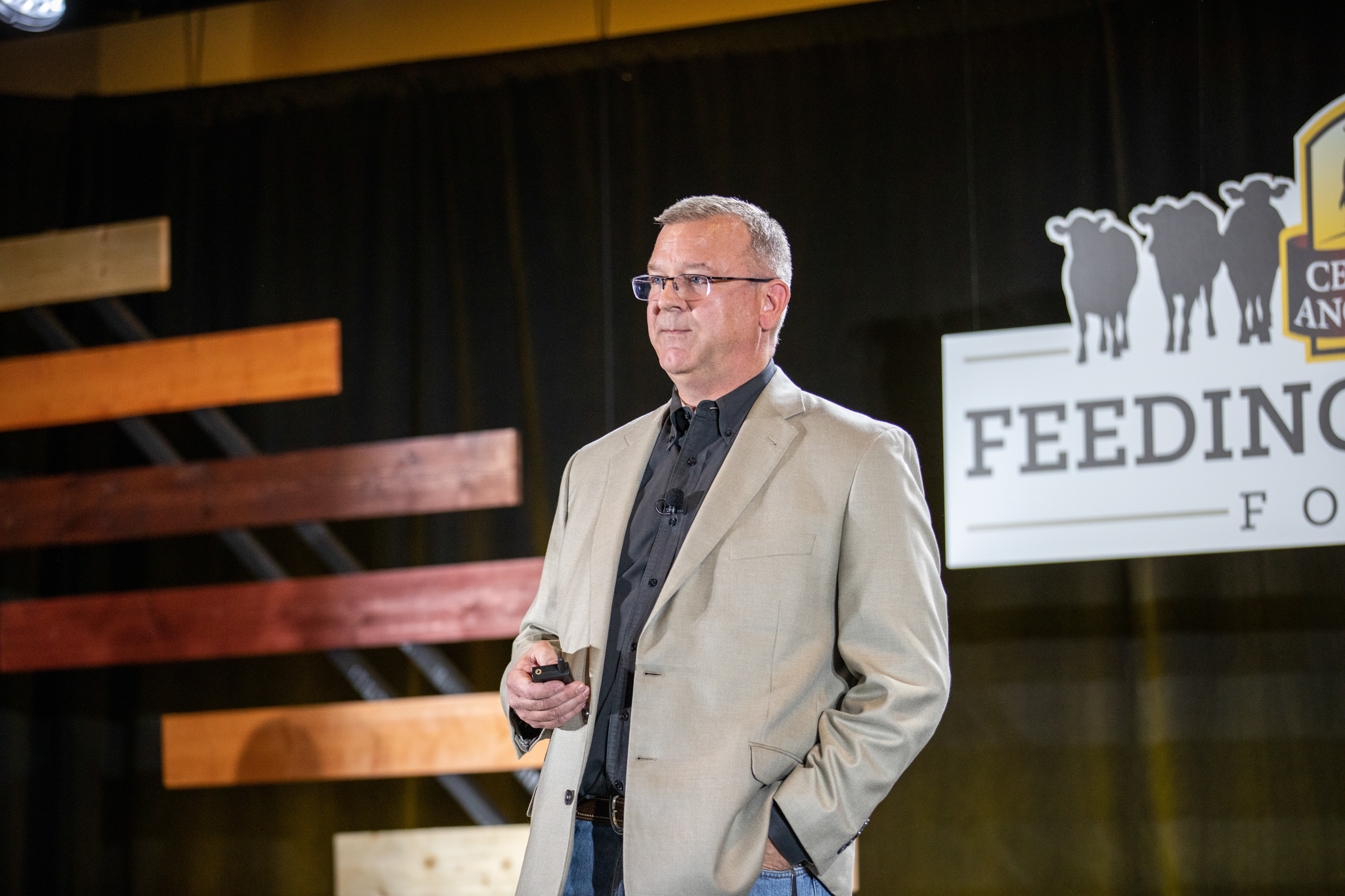 The Impact of Quality on Grid Marketing
Brian Bertelsen, U.S. Premium Beef
Capturing large premiums on a value-based grid is no accident. Brian Bertelsen shared what has value and discussed some strategies to achieve larger rewards. He also showed recent improvements in quality grading within the industry and explained why premiums in the marketplace are actually larger with the increase in quality.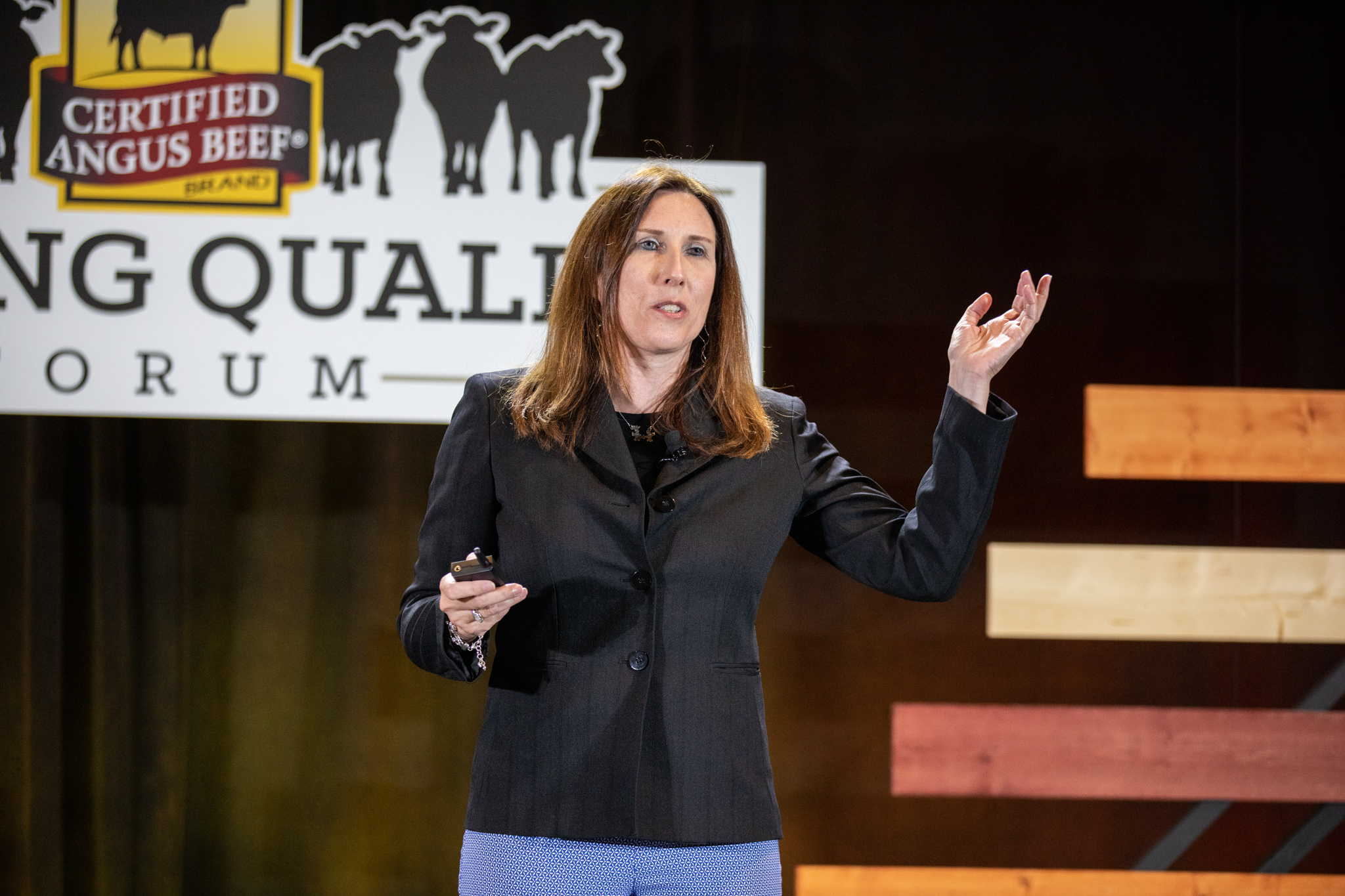 Power Of Meat
Anne-Marie Roerink, 210 Analytics
Success at the meat case defines a grocery store's overall performance. Anne-Marie Roerink shared consumer spending habits, attitudes and expectations of the meat department. During dinner, she shared details of what encourages consumers to go from just shopping to purchasing, and dove deep into beef perceptions.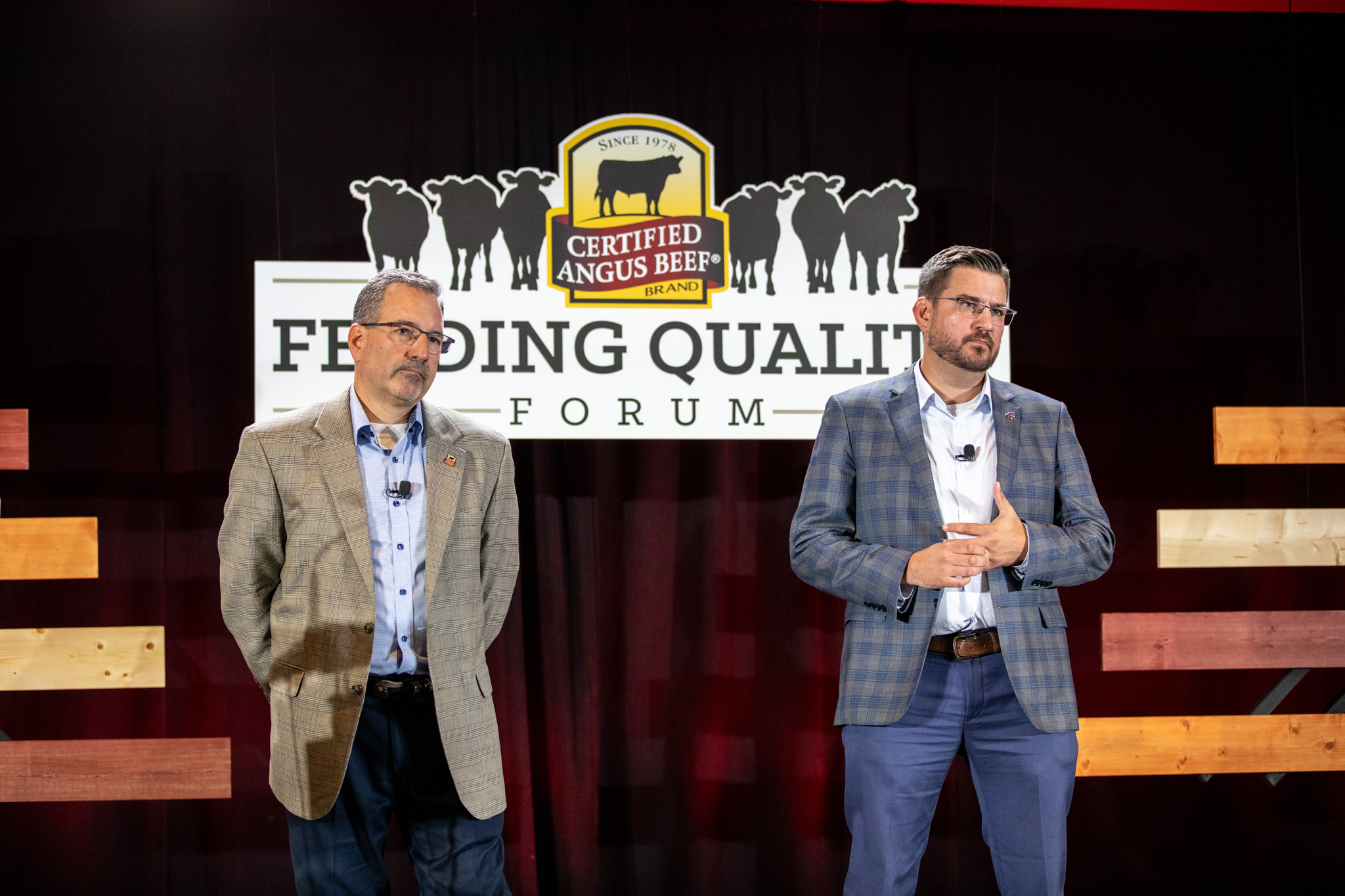 Securing Beef Demand
Bruce Cobb, Certified Angus Beef, and Abram Babcock, Adams Land and Cattle
As consumer demands shift, so do producer priorities. Certified Angus Beef shared its plans to better serve its partners and continue driving demand for registered Angus cattle back to cattlemen. Then Abram Babcock from Adams Land and Cattle talked about the work currently happening at the feedyard to collect and measure emissions.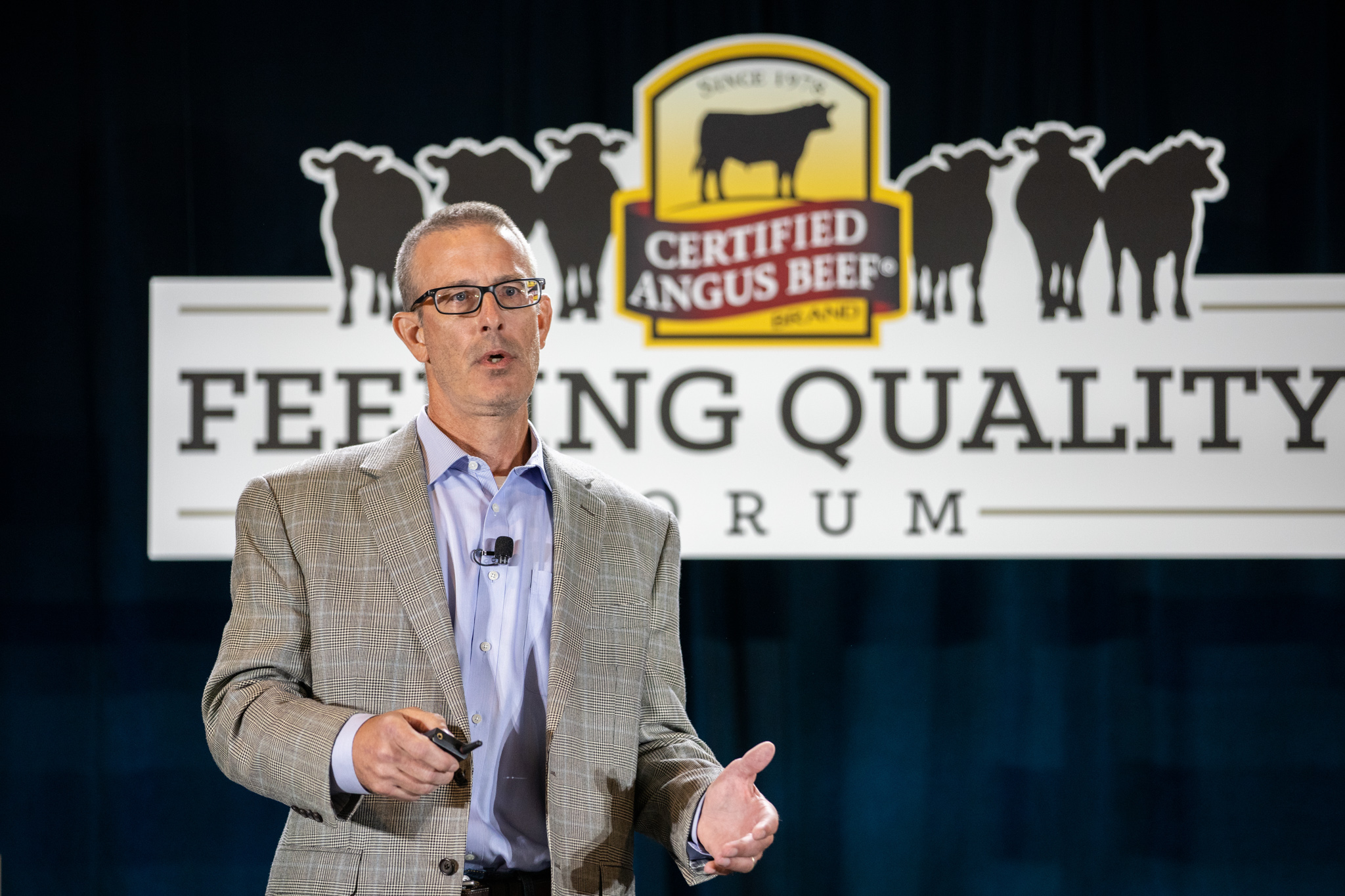 Exploring New Control Methods for Liver Abscesses
Jeff Heldt, Micronutrients
Liver abscesses continue to take a toll on the industry. Discussion often centers around causes and control methods, leading to debate on traditional treatment measures. Jeff Heldt explored new research and innovations to address one of the industry's most costly issues.
​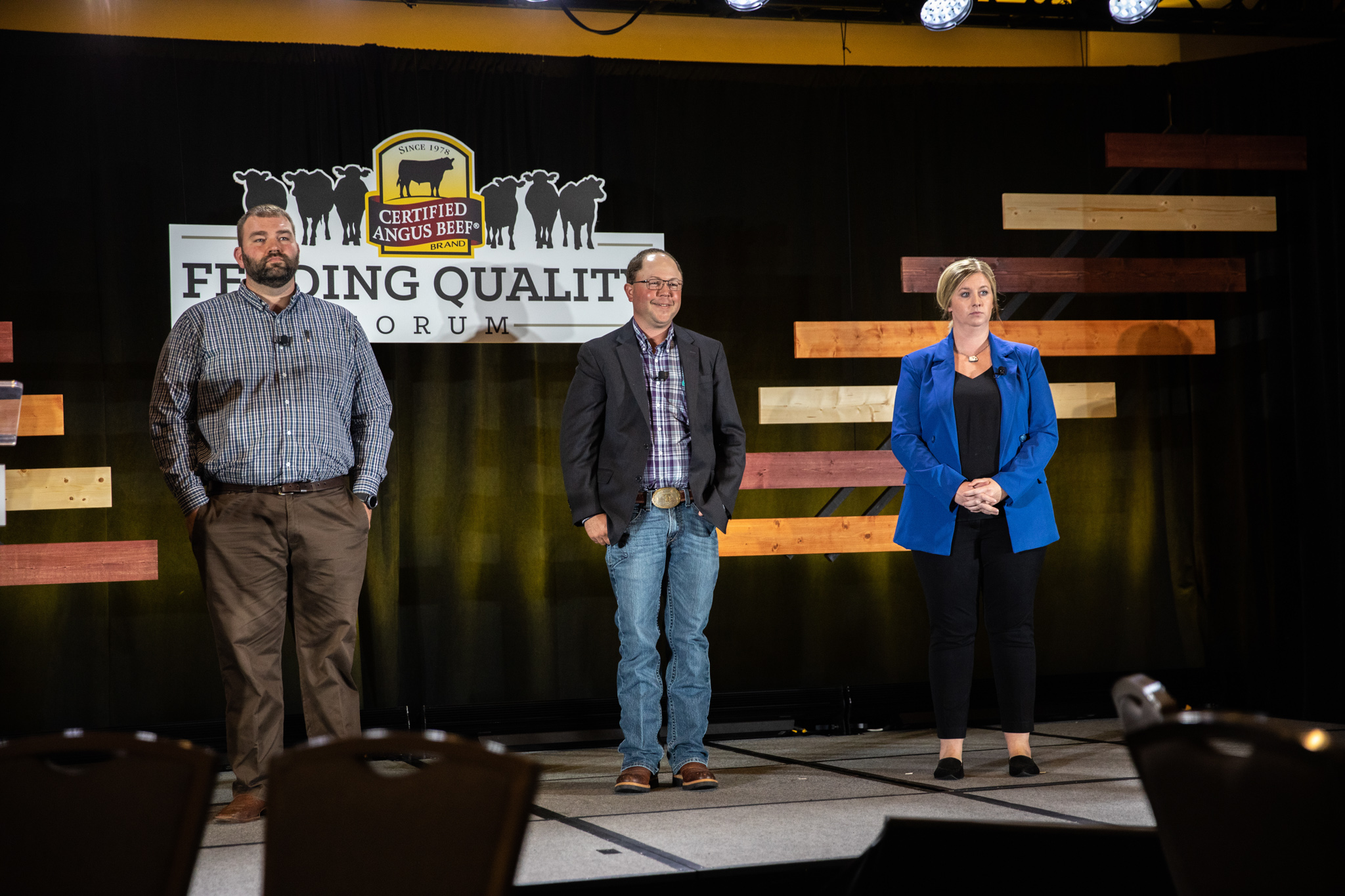 Improving Feedyard Mortality Rates
Brian Vander Ley, Miles Theurer, and Kelli Retallick-Riley
The rising mortality rates at feedyards raise concerns for the best prevention strategies. There's been much improvement in the industry, but the data points to increased death issues and finding solutions is challenging. This panel shared ongoing research addressing fed cattle deaths occurring late in the feeding period to save more animals and your ROI.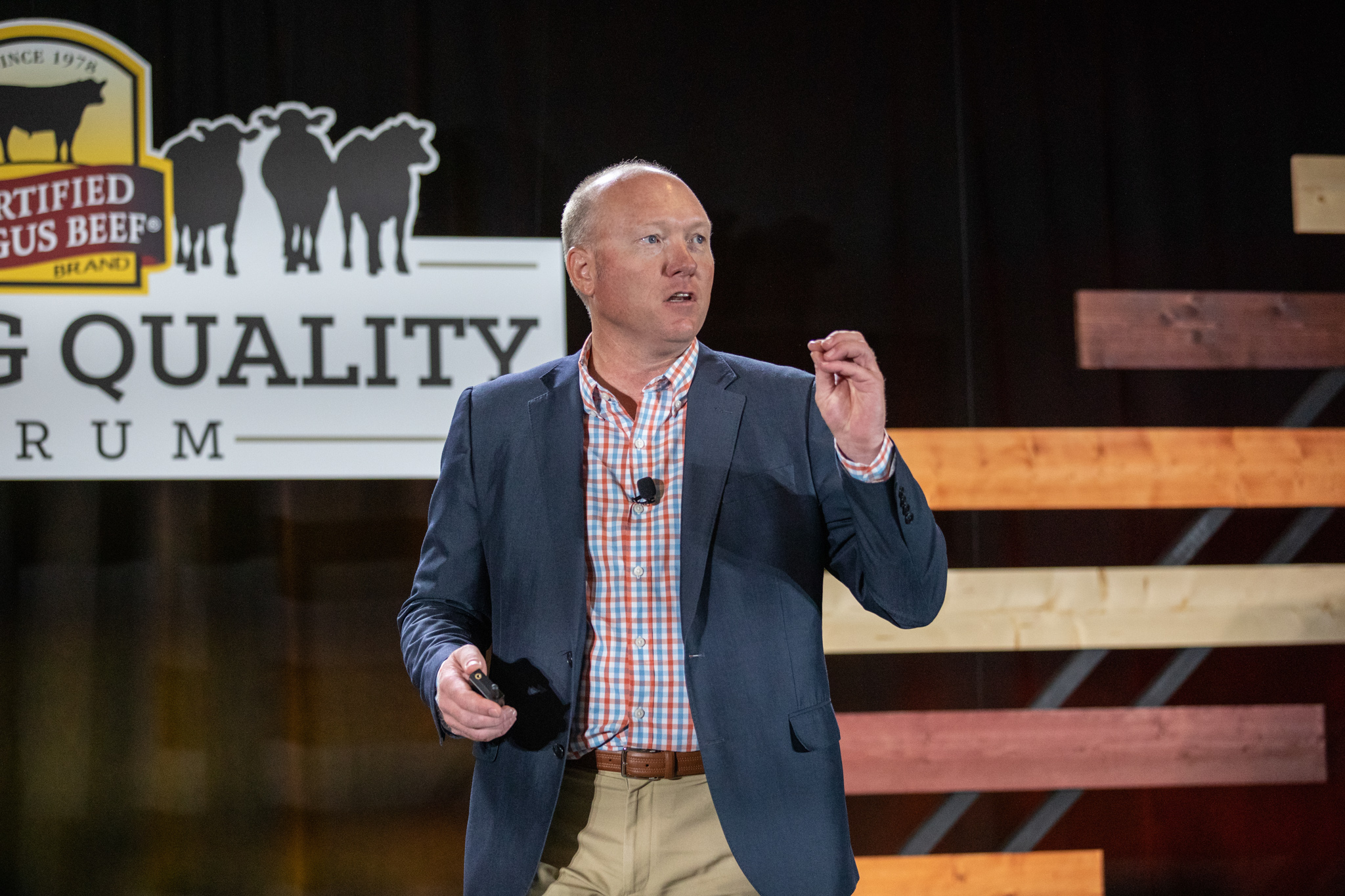 What's the Status of Beef x Dairy?
Ty Lawrence, West Texas A&M
Beef x Dairy cattle are a popular topic among cattlemen. While these cattle aren't new, they present implications on quality and feedyard performance. What's the outlook for these cattle and how much market share will they have? Ty Lawrence shared the current landscape and challenges of raising Beef x Dairy calves.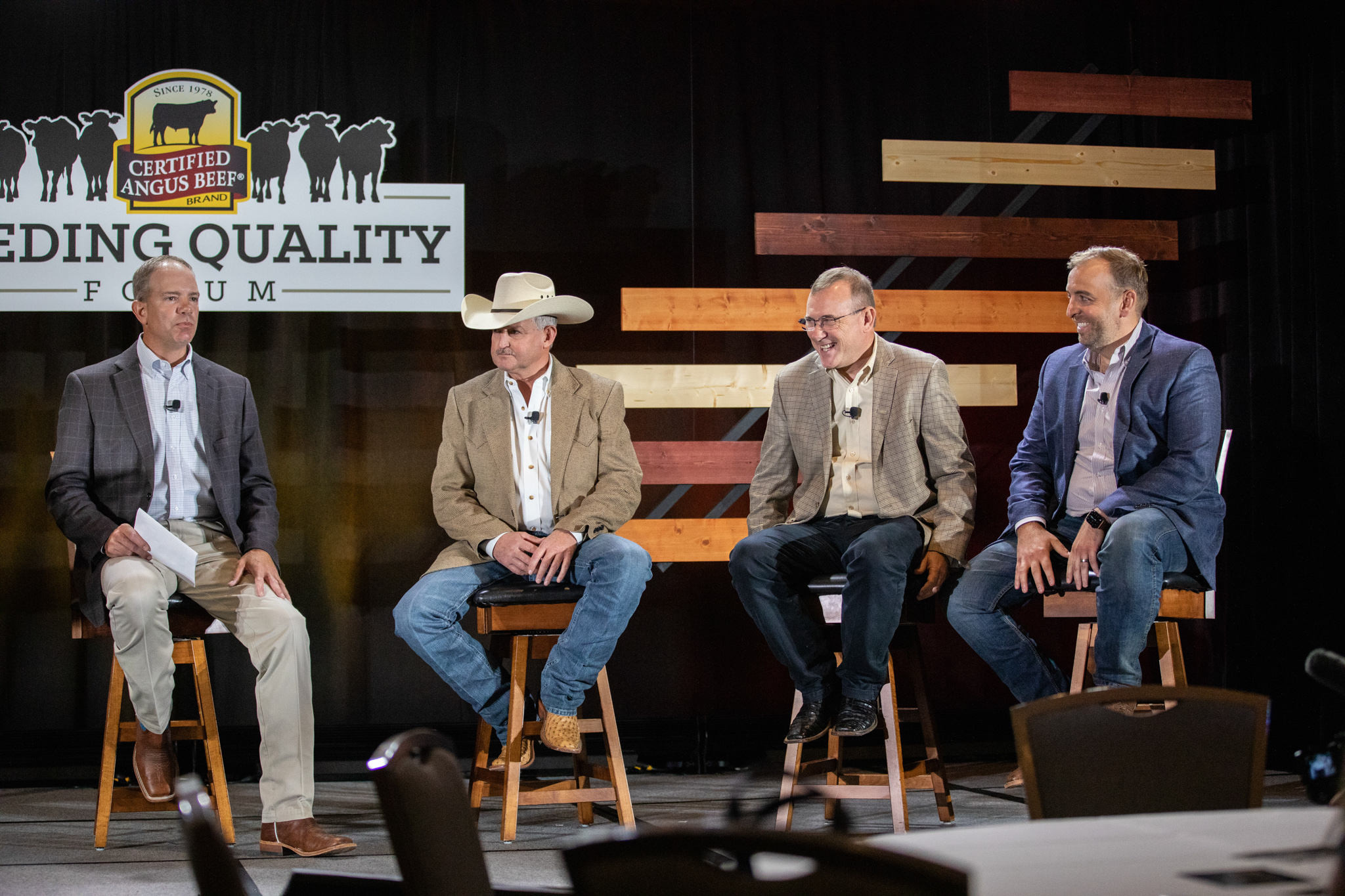 Winning with Feeder Calf Marketing
Troy Marshall, Don Graham, and Greg Foote
Moderated by Paul Dykstra, Certified Angus Beef
You've work hard to raise cattle to a higher standard—make sure you're getting paid for it. The evolving landscape of customer demands signal new approaches for marketing feeder calves. Whether that's pursuing process verified programs (PVP) to capitalize on specific management claims, retaining ownership or building a resume to merchandise superior performance and carcass genetics, this panel shared insight about the most effective concepts.