Focus Under the Hide
Alberta ranch earns Certified Angus Beef award.
by Morgan Boecker
October 27, 2021
In the distance, corn stalks rustle and soft lowing is heard. Cows call to their calves to pair back up after being moved to their winter home. Inside the red ranch-style farmhouse, lively chatter and laughter fill the dining room as the Niznik family gathers for supper after a long day's work.  
It's the sight and sounds of fall at Niznik Ranch in Brooks, Alberta. Brothers Brad and Bruce Nizik carefully plan and meticulously execute all tasks. To anyone else it's just another ranch, but for the Niznik family, it's home.  
From the bulls they buy, the cows they cull and the grass their cattle graze, each decision is evaluated based on how it affects the ranch's economics, the land and family. 
"We're capitalizing on data and raising the best product and doing the best with the environment we're given," Brad says. "It is a culmination. Our goal is to reach the top, to be the best at what we do."  
This management style earned the Niznik family the Certified Angus Beef (CAB) 2021 Canadian Commitment to Excellence award.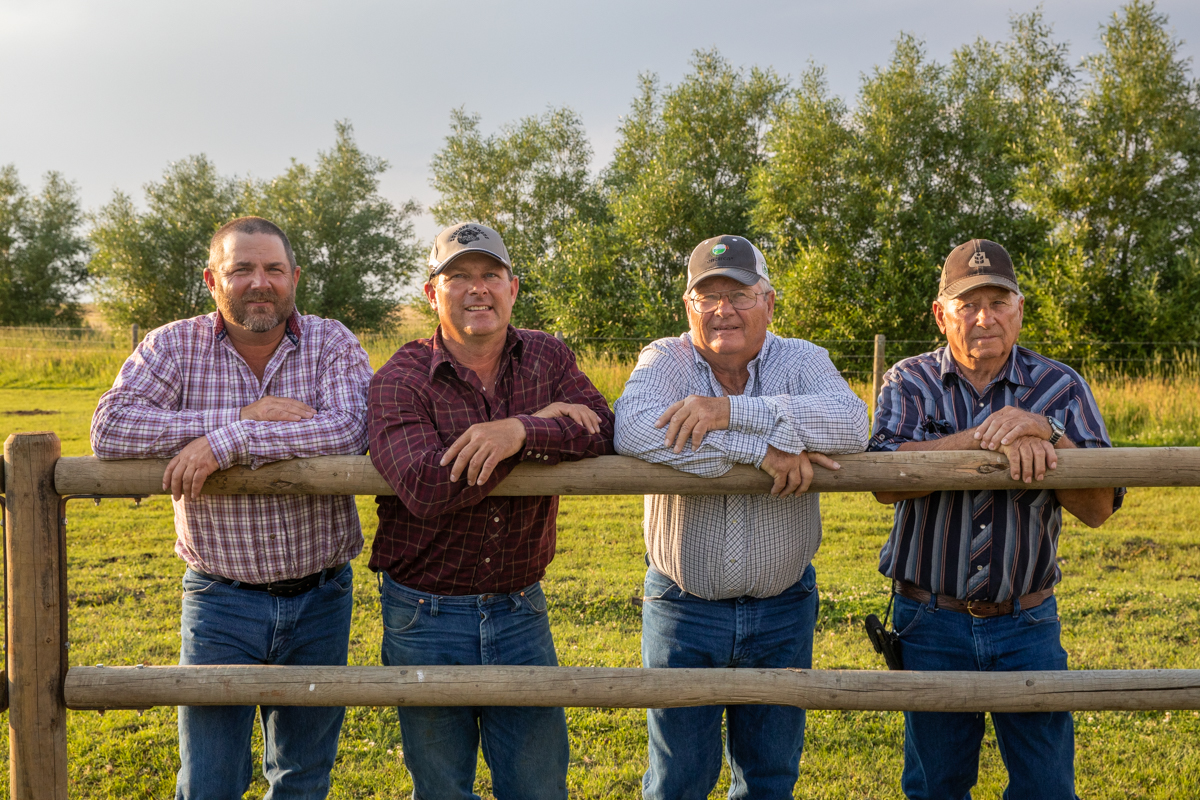 Pictured: (left to right) brothers Bruce and Brad, their father George and uncle Jack Niznik
Better Living  
Producing the best starts with a strong base.   
"If you've got a good Angus cow, you can probably make a good living with her," Bruce says, adding that technology takes the guesswork out of finding and breeding "good" ones.  
"We won't buy a bull if we do not know what's under the hide," he says. "The ultimate animal we want to produce is a Prime, Yield Grade one."  
They've differentiated their cattle to fit into a premium beef market by buying bulls that rank in the top 5% of the breed for marbling and above average ribeye area, among other traits. They use genetic testing to pinpoint traits they want in their replacement heifers. 
"We run a closed herd," Bruce says. "The one opportunity to add new genetics is from the purebred producer using every available technology to improve their herd so that we can improve ours."  
A successful partnership with their bull supplier requires similar goals, Bruce says. That's why the Nizniks continue to use Cudlobe Angus bulls. As a customer, it also gives them access to a ready market in the Cudlobe-influenced feeder calf sale. Each year they see return buyers bid on their calves.  
"If the market's terrible, we have top of the terrible market," Bruce says. "But when it's a good market, it's really good for us."  
They've created a reputation for calves that perform on the rail, with recent loads averaging 32% Prime and 68% AAA.  
Results like that start with genetics.  
"A lot of people might not think that's on the mind of people producing beef," Bruce says. "But to people like us, that's our end goal."  
"Certified Angus Beef delivers that product," Brad adds. "A product that people want, all over the world."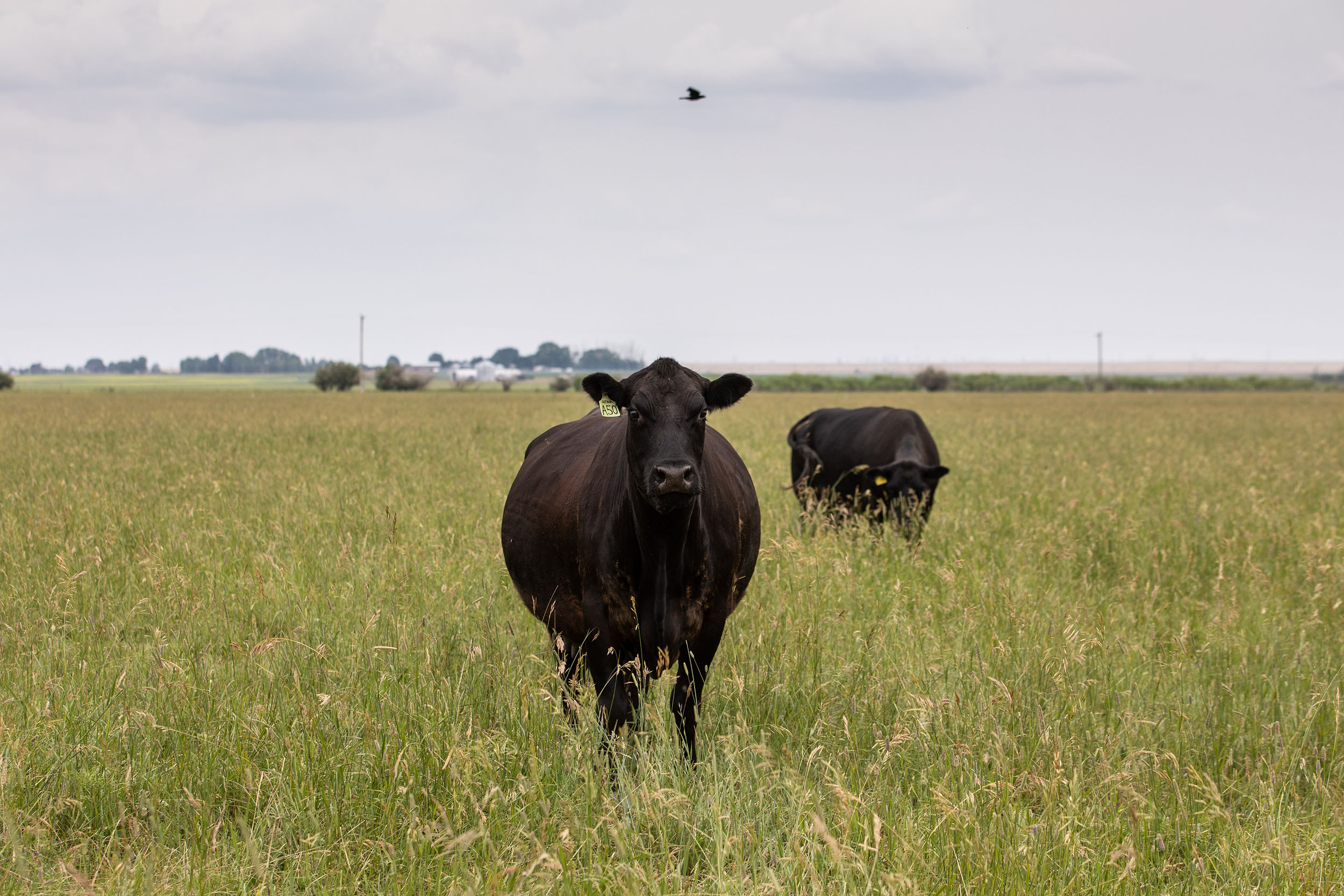 The Ripple Effect  
With incremental progress, came steady growth and increased efficiency in the Niznik cow herd.  
Twenty years ago, 700 cows were a lot, and the family worked tirelessly to keep them fed. The short summers were spent in the hay fields and long winters meant hours each day in the tractor.   
"Basically, in this country all you do is prepare for winter," Bruce says, "because they're hard." 
Twelve years ago, they turned cows out on full corn stalks for the winter and they've done it every year since. They went from putting more than 1,000 hours on a tractor in the winter to 100; from feeding hay six months to just three weeks. 
"That was probably as big of a change on this place as the round baler was for our dad," Bruce says.  
Their summers changed, too. Less time was spent baling hay, resulting in fewer expenses. The cattle are handled less and grazing longer, doing more with less. Now, there's more time for the ranchers to focus on their family.  
Today, the ranch supports more than 1,000 head and supports four families. The brothers hope it will be a place for the fifth generation to return, Bruce says.  
"Everyone knows their place and contributes in their own way," Bruce's wife Jodi says. "I think everyone has the same passion to make Niznik Ranch what it is today and something in future." 
It's a place to instill grit in the family and a focus on raising cattle that produce high-quality beef, for generations to come.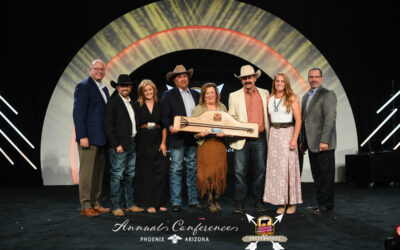 Hudson, Colo., provides awe-inspiring views of the pristine Rocky Mountains as a backdrop to their picture-perfect cattle. It's the ideal spot to introduce visitors to the place where beef begins. Their spirit of hospitality and work to share how they raise high-quality beef earned the Walter family the 2022 CAB Ambassador Award.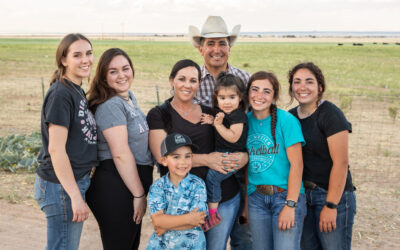 Producing beef in the desert Southwest takes a certain resolve, faith that the rain will come and grit to do the hard things and smile through the work when it doesn't. This is the grit engrained in Manny and Corina Encinias and their seven children operating Buffalo Creek Ranch. Their holistic approach earned this ranching family the 2022 CAB Sustainability Award.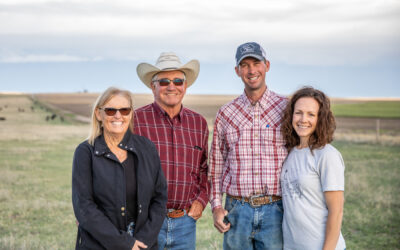 The Larson's determined journey toward elusive perfection helped Larson Angus Ranch earn the Certified Angus Beef 2022 Seedstock Commitment to Excellence award presented at the brand's Annual Conference Sept. 22 in Phoenix.