On the phone Richard Hamilton told me a visit to his place would, at the least, prove "interesting."
"We've got windmills and sheep and…" — that was all I needed to hear. I was in.
To drive California, to jet in from its famous coasts and out from its hidden inland cities is a visual experience, the changes in landscape a constant surprise.
Then I saw the windmills. And the sheep. And I was captivated.
Richard and David Hamilton never set out to stand out. Their years of raising livestock in the wind tunnel that is Rio Vista, Calif., meant there were plenty of chances to make choices. With each decision, they kept an open mind — resulting in one of the more unique ranching setups I've seen.
Yet long before I set foot on the hilly soil with windmills, the Hamiltons had built an empire of more than 4,000 ewes. The industry was shrinking, though, and as the flock grew, so did their frustration with its lack of producer incentive to improve.
Sheep quality hadn't waned. In fact, the Hamiltons had enhanced genetics in their flock, but the industry had withered along with all market premiums. Committing to quality meant straying further away from where that industry was headed.
It was time for cattle to come back to the ranch.
"Quality is always going to sell. Don't ever ruin quality or you will suppress the market," Richard says. "I tell cattle guys 'be in the sheep industry for a while and you'll appreciate what you have.'"
In cattle, the family saw opportunity: the marriage of two species sharing the same space and a market that rewarded those who produce quality. In Angus, they found the availability of strong genetics, the progressiveness of a breed, the quality of a product and value-based marketing.
"The Angus breed takes advantage of its opportunities," Richard says. "Having a carrot out there like Certified Angus Beef ® means there's great opportunity for us if we can efficiently produce it, and we can."
To suggest the two species can't live in unison would be silly, Uncle Dave says.
"People always used to say 'sheep and cattle aren't compatible.' Well, that's a bunch of hooey."
The family took the good they learned from decades in the sheep industry and applied it to the newer species.
"We know from experience with sheep, consumers want the same size lamb chop at every eating experience," Richard says. "Our cattle may have some diversity in genetics, but they look uniform when they fill a load."
In 2013, the Hamiltons tested heifers with GeneMax Advantage® to cull the bottom end. It helped validate cuts based on docility, too. With bulls, they run the HD50K test to track and build on successful sires.
"We've always been a little progressive," Richard says, standing below heavily-debated wind turbines he says have kept families in agriculture. "We live by the belief that bigger isn't always better, and quality is more important than numbers."
"I'd rather have 100 acres of strawberries on the highest market than 10,000 acres of wheat. I'd rather have 50 quality head than 500 others any day."
Touché.
Thanks for allowing me to tell your story,
Laura
P.S. — If you'd like to read more about the Hamiltons, check out this month's Angus Journal story, Where the Windmills Are.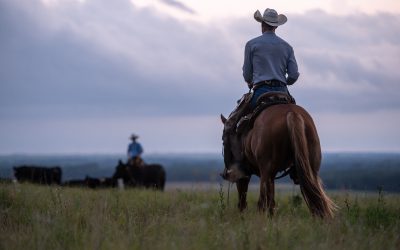 They run deep Roots anchor the Dalebanks program, helps them growBy: Miranda ReimanA difficult place to put down roots—that's an odd feature for a prairie really, but it's true of the Kansas Flint Hills. The pastures at Dalebanks Angus near Eureka, Kan., hide the...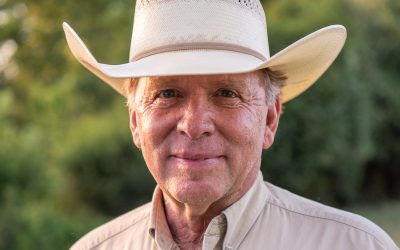 Two fishing cabins stood on the edge of the San Marcos river in 1919. Sixty years later Bodey Langford connected the two, as brick-by-brick, he built a home where he and Kathy would raise daughters Anna and Callie. There on his late father's ranch near Lockhart, Texas, he also built his herd with purpose.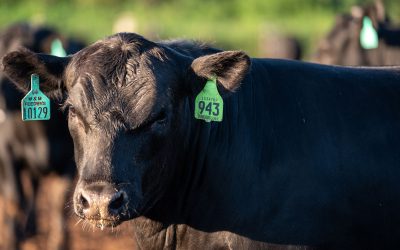 M&M Feeders now includes two yards, with Jamie Huyser tackling the daily tasks at Elm Creek and Daron helps manage operations at Lexington. Mel does everything from keeping up customer relations to driving the feedtruck, while Marvin handles commodity trading from his home in Idaho.