Triangle H Named CAB Feedyard Commitment to Excellence Honoree
Sam Hands and Marisa Kleysteuber recognized for feeding high-quality Angus at the Certified Angus Beef 2022 Annual Conference.
by Morgan Boecker
October 5, 2022
Rocking in Adirondack chairs on the patio, a glass of tea in hand, Sam Hands and daughter Marisa Kleysteuber make their game plan. It's the only slow part of their day, reflecting on what happened, how to improve and what needs attention next at Triangle H.
Together, they care for more than 8,000 feeder cattle between a feedyard at Garden City, Kan., and another 20 miles west near Deerfield. 
For Hands, there are no short answers. Problems are met with careful consideration of every possible outcome, solutions executed with care and evaluation. It's simply the Triangle H way to deal with every challenge from people to cattle to equipment. Work to be the best in everything they do – a mindset Hands is passing on to his daughter.
Their sharp focus on quality and thoughtful customer service earned Triangle H the 2022 Feedyard Commitment to Excellence Award from Certified Angus Beef (CAB), presented Sept. 23 at the brand's Annual Conference in Phoenix.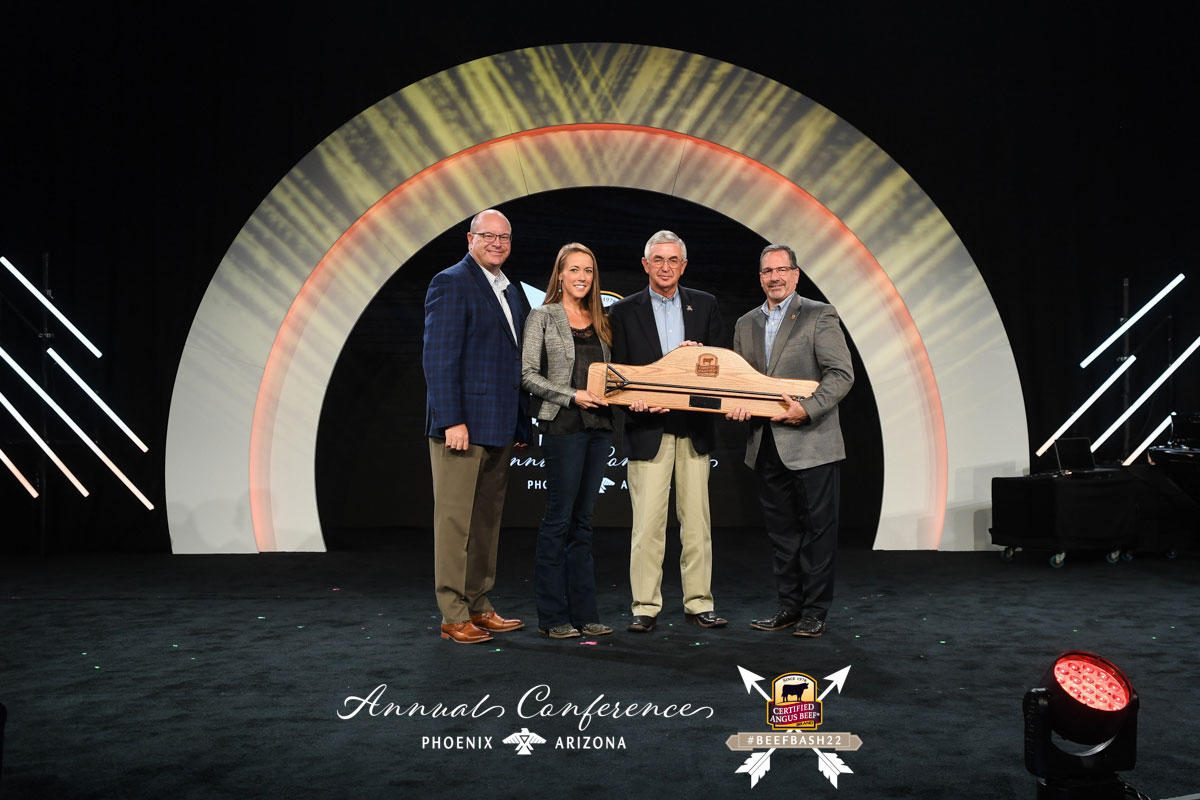 Located in the heart of prime cattle country where genetics excel equally at the ranch and feedyard, bulls for the family's own commercial Angus herd are selected knowing calves will be in their feeding pens within 15-18 months.
"I just hope from a feeder's standpoint that we don't prevent them from reaching their genetic potential," Hands says.
Raising premium beef starts with genetics, then it's on the shoulders of the caretakers.
"Good cattle can't afford to have a bad day," Kleysteuber says. "So we do everything in our power to give them every opportunity to perform and express the genetics that are there."
Hands is the kind who wants to understand an entire process. In the 1970s and '80s, he and wife Janet spent hours in the packing plant coolers tracking their cattle through harvest to know exactly how they were performing.
"If I'm going to produce beef knowing I'm going to sell on the rail, then I want to know if I'm getting the dollars that I hope to reach," he says. "I've got to be on target."
Size, scale and decades of experience allow them to uniquely tailor each customers' feedyard and carcass data to best cattle performance.
"This is a powerful tool that we can share with our customers to make improvements with their herd and add more value to their bottom line," Kleysteuber says.
Through the U.S. Premium Beef grid, Hands knows individual carcass performance. As long as a pen stays above average, they see black in their bottom line.
And they do. In the first quarter of 2022, Triangle H averaged 97% Choice or better, 18% Prime and 44% CAB resulting in a $91.60 per head premium. At certain times of the year, premiums can reach more than $200 per head.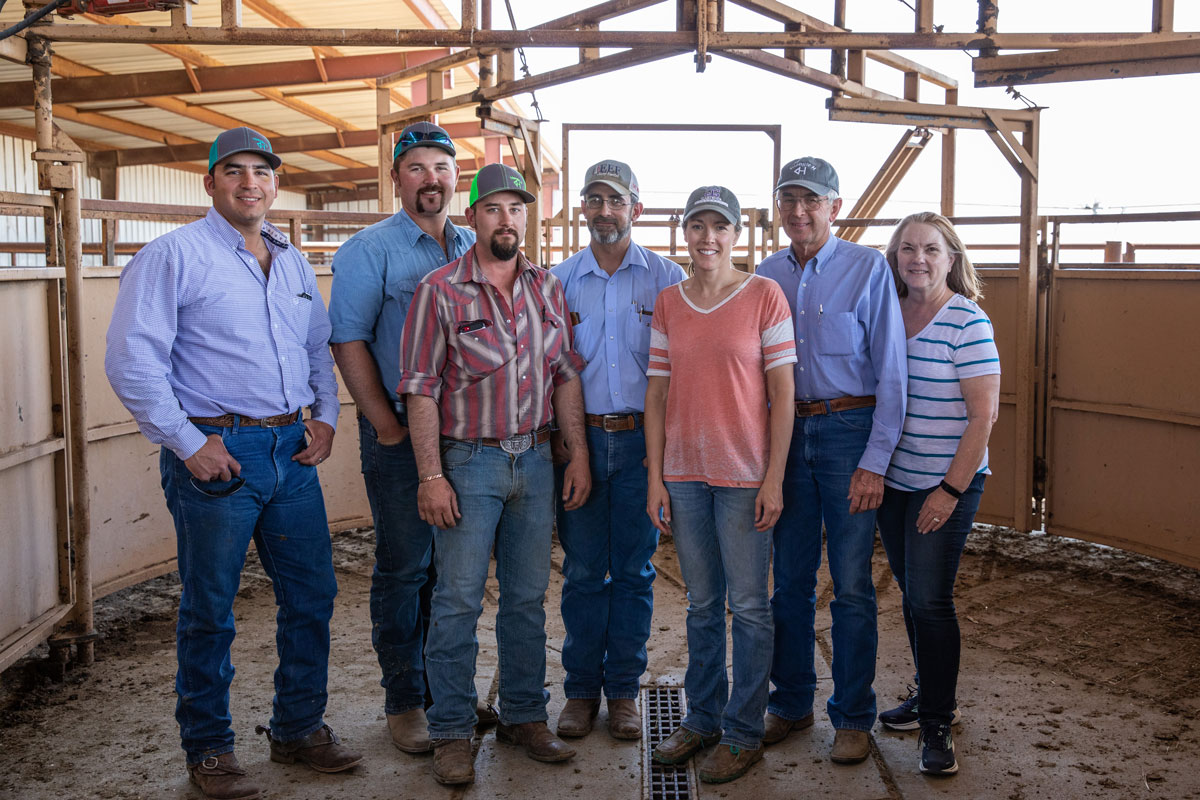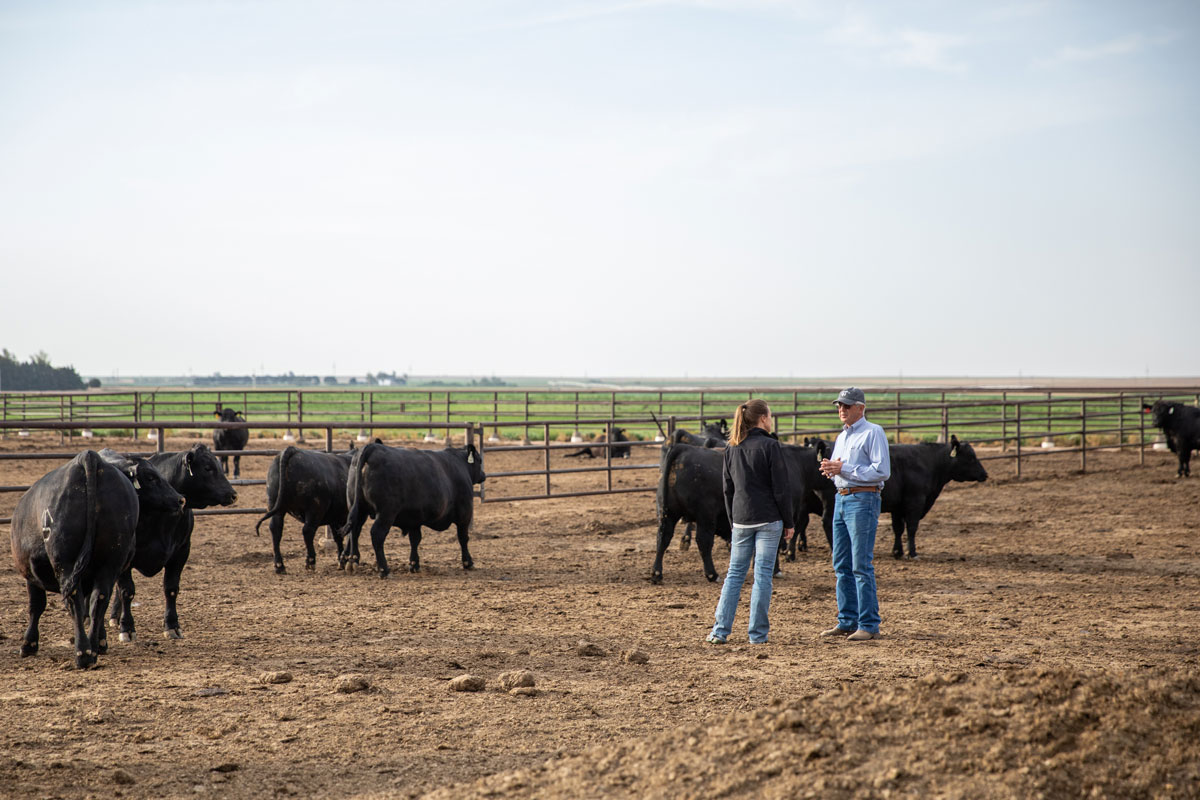 But cattle don't perform to their greatest potential without the right people. A reoccurring question for the father-daughter duo is how to bring in good employees and then help them grow and develop.
"We may not be a big yard, but we feel there are some natural niches where we can give opportunities to a person to have a career opportunity," Hands says. "Especially those who may not be in a position to marry into ag or inherit it."
Their investments pay off with tenured employees.
"We give them a lot of responsibility to make decisions and keep things moving," he says. "This lets us focus on more of the business side at the office."
"Over time dad has helped me gain more confidence in different areas of the business," Kleysteuber says. Every day she accepts more of the daily weight that comes with managing a feedyard.
She naturally fills the role but continues to take full advantage of the time spent with her dad. "As long as he can get up and come out here, I plan on us working side-by-side."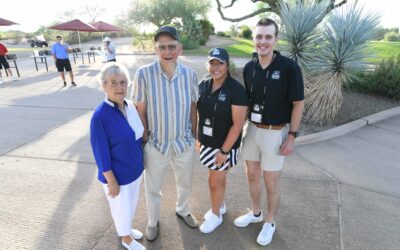 Over the last 22 years, Certified Angus Beef has awarded $418,500 in scholarships through the Colvin Scholarship Fund. While that number has had a positive influence on many students, this year held a few extra special moments for the fund: the addition of a third category to support more education paths; a record-breaking dollar amount awarded; and the highest donation support ever from partners at the 2022 Annual Conference.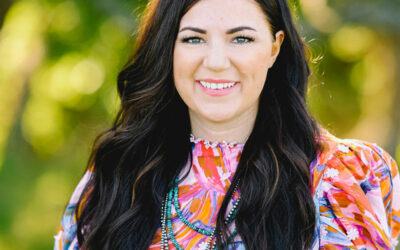 Genetics and management are at the forefront of targeting the Certified Angus Beef ® brand but communicating beef value propositions to cattlemen guides informed business decisions. To bring the most relevant production and economic information to cattlemen, CAB hired fifth-generation rancher Lindsay Graber Runft as director of producer communications.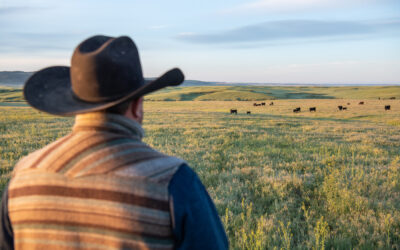 With ranchers continuing to produce high-quality beef at notable marks and consumer demand staying strong, Certified Angus Beef closed its books on the second-highest sales year of record. The brand's success is a reflection of an entire community pointed toward providing premium beef, starting with steady supply.