Trading ski hills for Eagle Hills
Spring break: skiing or sandy beaches? Not for everybody.
Meet Jessie Rudolph. Calving season keeps this high school sophomore and her family home this time of year, but doesn't keep her from expanding her horizons.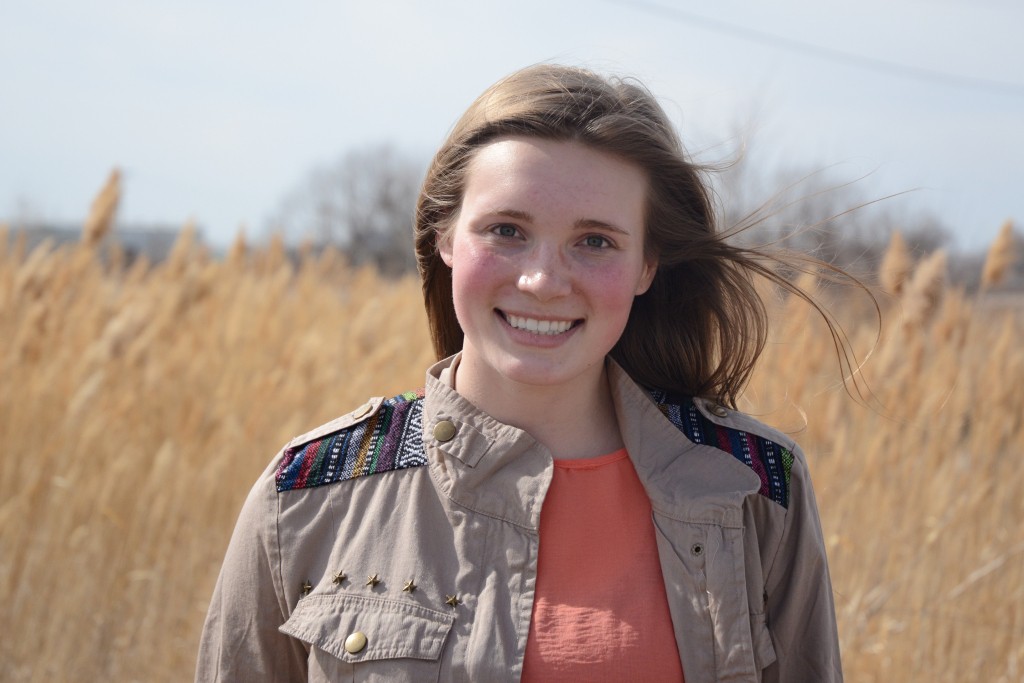 She spent an afternoon during last week's break completing a class project: shadowing an ag journalist. I'm always excited to share my passion for communication and agriculture with anyone who will listen, so when I got an e-mail from Jessie, I seized the chance to give her a glimpse into my world. But, I'm astute enough to know about the power of persuasion.
I know that this reality…
..isn't as attractive as this one.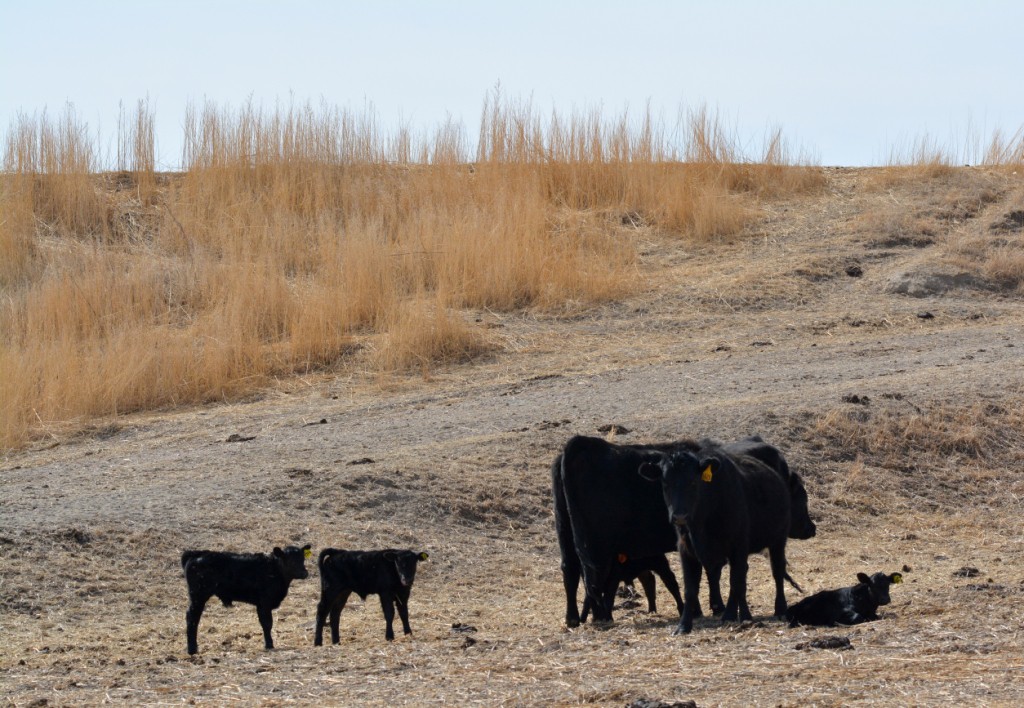 Now, meet Todd Geiken. He, too, is spending spring break in the calving pastures, though he's not complaining. It's not often mid-March brings sunshine and 70s.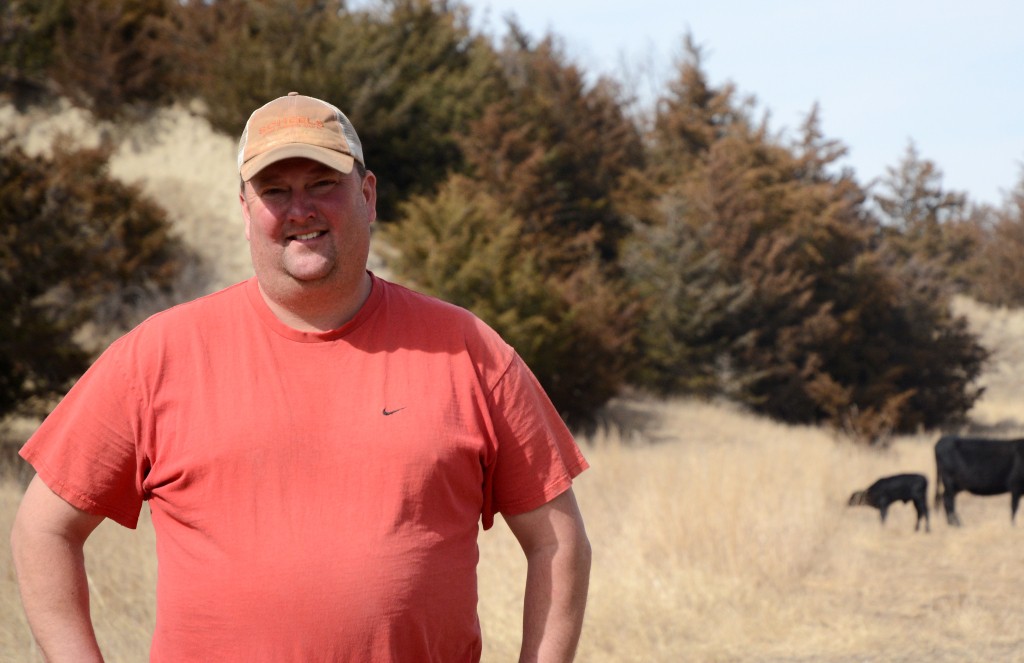 He and his family have 900-some baby calves on the ground at their Eagle Hills Ranch near Gothenburg, Neb. That is the definition of "a busy time" of year, yet he was gracious enough to let us grab some pictures of those little additions.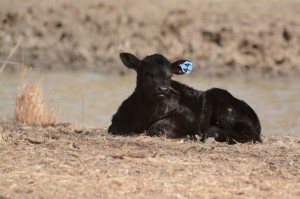 Not only are they photogenic, they've got a good story behind them. When he and his brothers came back from college, they amped up the cattle enterprise. They started out purchasing females, but quickly knew where they wanted to take the herd. They kept data. They used the data.
Today, each animal is weighed at birth, weaning and sale. They benchmark quality grade when they can get that information back from the purchaser. So far this year, Todd is impressed. They've decreased birthweight more than 4 lb. in 5 years, while simultaneously increasing 205-day adjusted weaning weight 37 lb..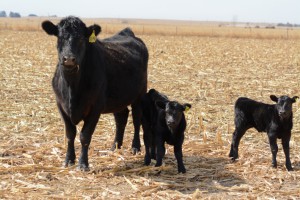 "That's just a testament to the Angus breed," he says, noting that they've been improving quality grade, too. The last time they were able to get carcass data was a few years ago when it showed 69% Certified Angus Beef ® brand acceptance.  "I would hope it would be even higher than that now," Todd says.
What a perfect afternoon, filled with good conversation and good cattle; the kind I dreamed of when I checked the ag journalism major on my college application.
And if I was able to pass along some of my enthusiasm, all the better. Because you can be the judge, but I see plenty of talent in Jessie:
May your bottom line be filled with Black Ink,
Miranda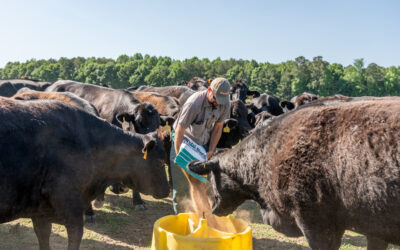 Expert guidance from Dusty Abney at Cargill Animal Nutrition shares essential strategies for optimizing cattle nutrition during droughts, leading to healthier herds and increased profitability in challenging conditions.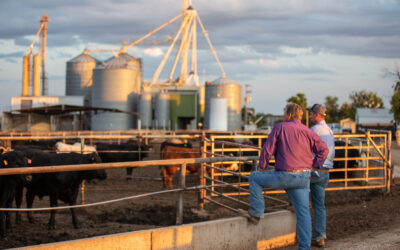 Understanding what constitutes value takes an understanding of beef quality and yield thresholds that result in premiums and/or discounts. Generally, packers look for cattle that will garner a high quality grade and have excellent red meat yield, but realistically very few do both exceptionally well.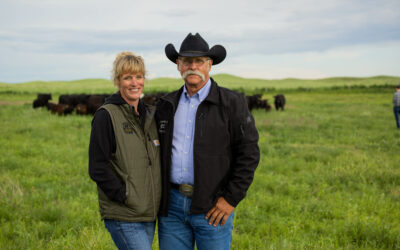 Kansas' Wharton 3C Ranch thrives despite droughts, winning the CAB 2023 Sustainability award. The data-driven, quality-focused approach of first-generation ranchers, Shannon and Rusty Wharton, yields 100% CAB cattle. Their commitment to sustainability and industry collaboration sets a bright future for the cattle business.