Targeting Excellence in All They Do
Yon Family Farms Earns CAB Seedstock Commitment to Excellence Award
Story and photos by Jessica Wharton and Nicole Erceg
September 22, 2021
Family. Commitment. Value. It's more than a catchy saying or after-thought marketing slogan on sale books. It's the Yon way of doing business.
First-generation seedstock producers Kevin and Lydia Yon, along with their children, Drake, Sally, and Corbin, have been continuously improving their farm since 1996 when they drove the first fence posts on what was a 100-acre abandoned peach orchard. 
Today, a herd of nearly 1,500 Angus cattle graze their lush green pastures on the coastal plains outside of Ridge Spring, S.C.
 Establishing a world-class seedstock operation in the Southeast didn't happen overnight, and the family humbly insists they're no different than many others. Indeed, their vision, use of technologies, and dedication to deliberate improvement make them unique.
The pursuit of quality in every detail of their operation earned the Yon family the Certified Angus Beef (CAB) 2021 Seedstock Commitment to Excellence award.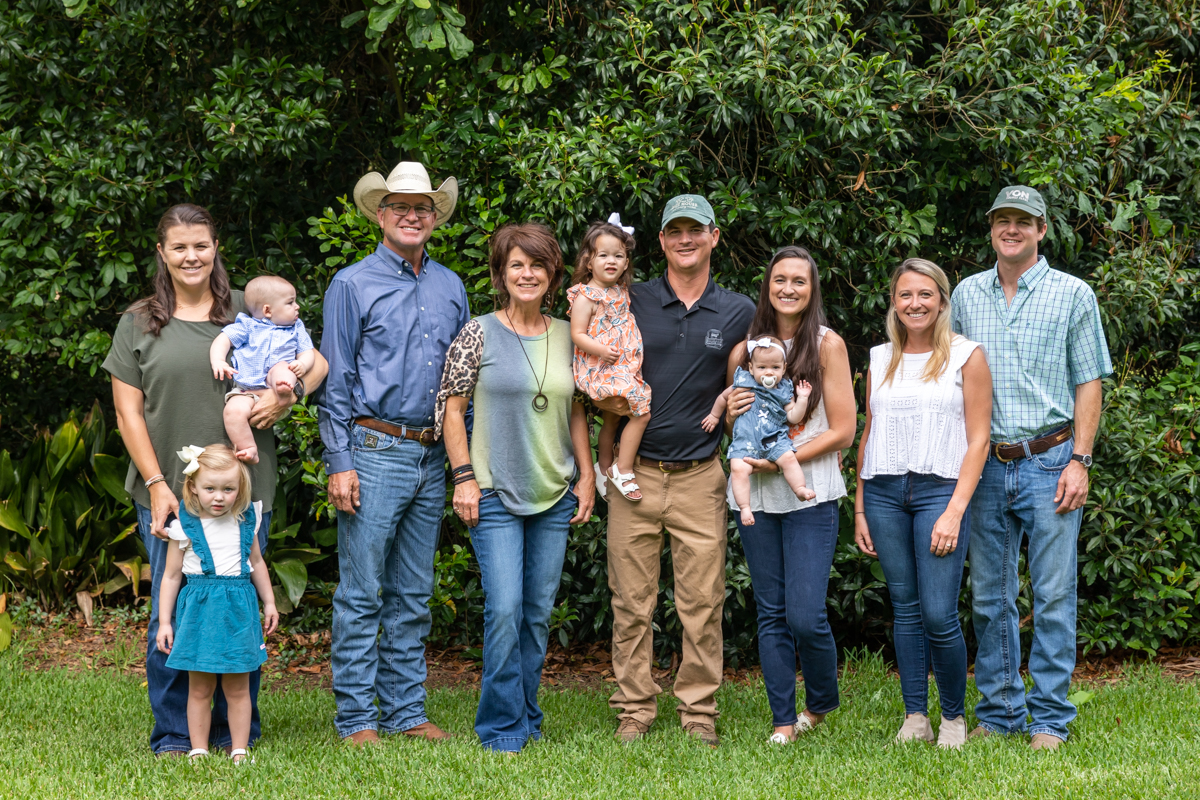 The bottom line
Early adopters of technology, the Yons learned to leverage data. From utilizing artificial insemination and embryo transfer to embracing carcass expected progeny differences (EPDs) and value-based marketing before they were the norm, the family harnesses the power of information for strategic decision making.
"We're a family-owned seedstock operation that lives and works with the cattle," Kevin explains. "If we always make decisions about breeding better cattle, well then, we will breed better cattle. We have a long-term vision of always moving the cattle in a positive direction while keeping an eye on important economic traits."
Next to many bulls in the Yon sale book sits a small logo that holds significance for a rancher's bottom line. The CAB Targeting the Brand™ logo signals genetic value and potential, telling buyers which sires' progeny are most likely to qualify for the brand.
"We target, and our customers target the Certified Angus Beef ® brand," Drake says. "Number one, they're going to get paid more for a calf that qualifies for Certified Angus Beef, but they also feel a real sense of pride when their calves do meet Certified Angus Beef ® standards."
The logo highlights registered Angus bulls with a minimum marbling EPD of +0.65 and an Angus Grid Value Index of +55 or higher. In the last four years, the Yons raised more than 600 sires that meet these standards. That's 72% of the more than 450 Angus bulls they market through their production sales annually.
"We target the Certified Angus Beef ® brand because to us, it's the mark of excellence. It's the mark of quality," Kevin says. "It's the best of the best. And we don't want to just be good. We don't want our customers just to be average. We want to strive for excellence in all we do."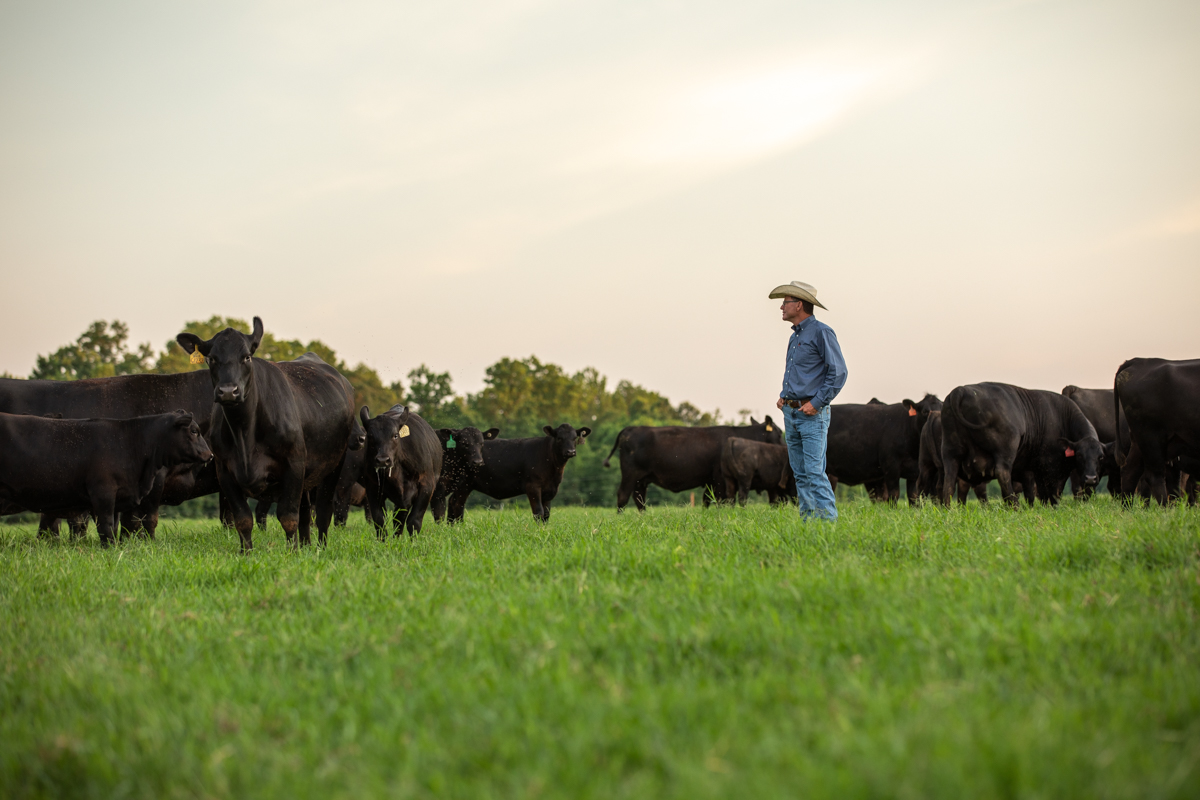 The cattle that customers want
Kevin does mean all.
"Although we put a lot of emphasis on marbling and ribeye and carcass traits, we can never take the eye off that mama cow. Or just off those basic traits that will help cattle to thrive in their environment," Kevin says. "And that's the good thing— Angus cattle can do both."
To serve their southeastern customer base, they focus on developing cattle that thrive in a grass-based, humid, long growing season.
They strive to be a one-stop-shop for maternal, carcass, and easy to manage cattle. They also market 250 females through an on-farm sale each year, but not before the cows prove their value.
"With our registered females, we give them time to make cows and measure longevity," Kevin says. "It's not about breeding for the next sale; it's about a long-term breeding philosophy. We really care about making the cattle better."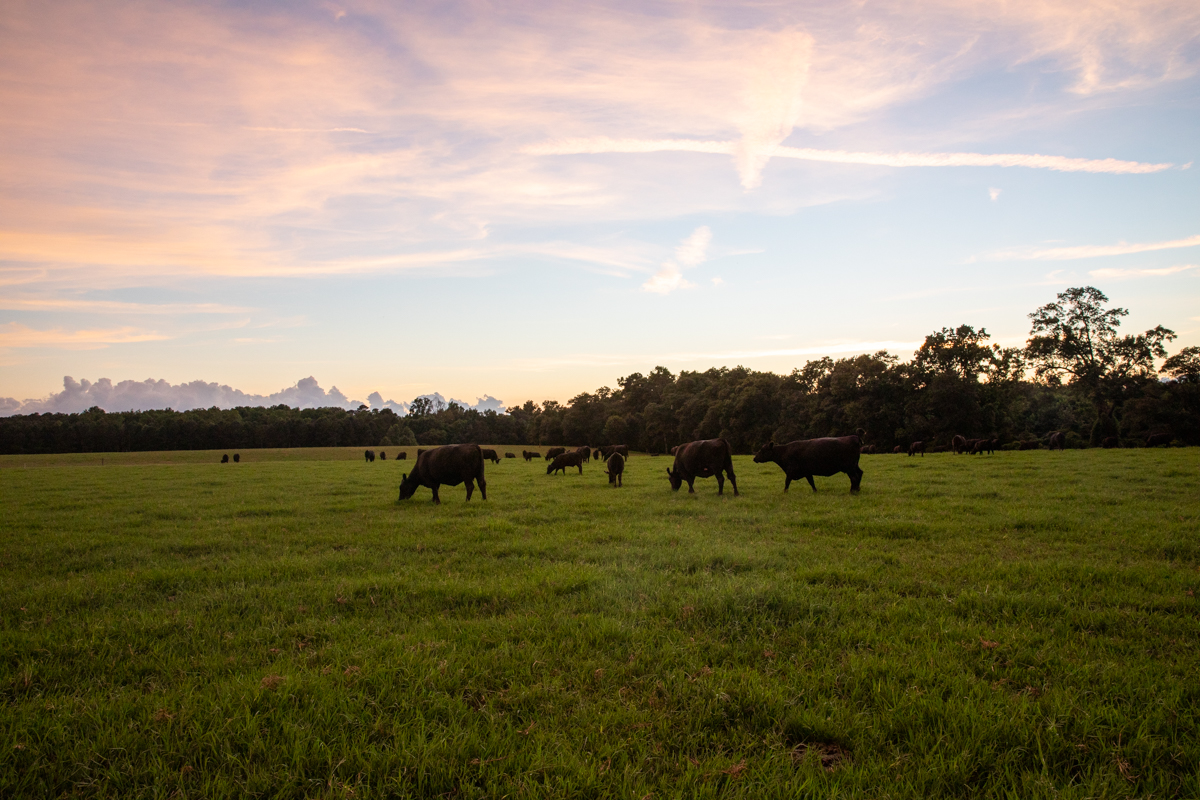 Building Together
The Yons built their farm as a family, and what began as Kevin and Lydia's hopeful vision, each child has now embraced as their own.
Committed to creating something worthwhile together, sharing values and value with others is their shared pursuit.
"It's not always a great way to make a living, but it is truly a great way to live," says Kevin. "We feel like this is what we were put here to do. To raise high-quality beef, raise cattle, raise grass, raise children, and raise grandchildren."
And to do all with excellence.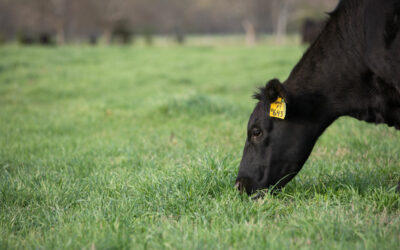 Grassland management is key to proving the net carbon footprint of the beef industry in the ongoing conversation of sustainability. As consumer demands evolve, attributes supporting beef's responsible use of resources shift to the forefront. Sure, taste is still king, but premium brands like the Certified Angus Beef ® brand must adapt to stay relevant to the consumer.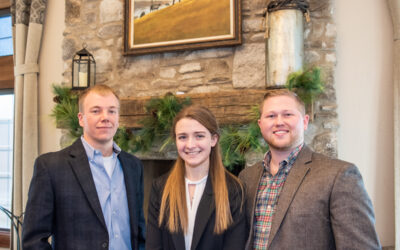 Certified Angus Beef will award more than $50,000 in scholarships this year to students who are honing their interests through a variety of education options in the pursuit of a career in agriculture.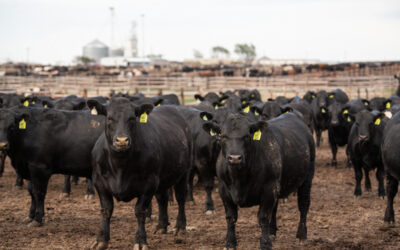 Certified Angus Beef regularly collects data on millions of fed cattle to discover how cattlemen can capture more value for high-quality carcasses beginning on the ranch. When black-hided cattle don't earn the CAB stamp, it's most often for missing the mark in marbling, HCW, REA and backfat.