Angus University Panelists Agree: Producers Can Influence Beef Sustainability
by Jessica Wesson, 2021 Fall CAB Intern
February 2022
U.S. Premium Beef and the National Beef Quality Audit — these are just two examples where farmers and ranchers have led progress before, and they have an opportunity to do it again.
Since 2006, sustainability has evolved from greenhouse gas emissions to include animal welfare, nutrition, worker safety and overall environmental effects, said Kim Stackhouse-Lawson, director of AgNext at Colorado State University.
She spoke as part of an Angus University panel on the topic alongside Dustin Aherin, director of strategy for Tyson Fresh Meats, and Kansas cattle rancher, Debbie Lyons-Blythe during the 2021 National Angus Convention & Trade Show.
It comes down to understanding customer wants and needs, Aherin said, and then adapting to meet them.
Significant food companies, from the packing plant to restaurants and grocery stores, are setting aggressive sustainability goals, Stackhouse-Lawson said. When these goals aim to be net zero or carbon neutral, "that absolutely involves the entire supply chain."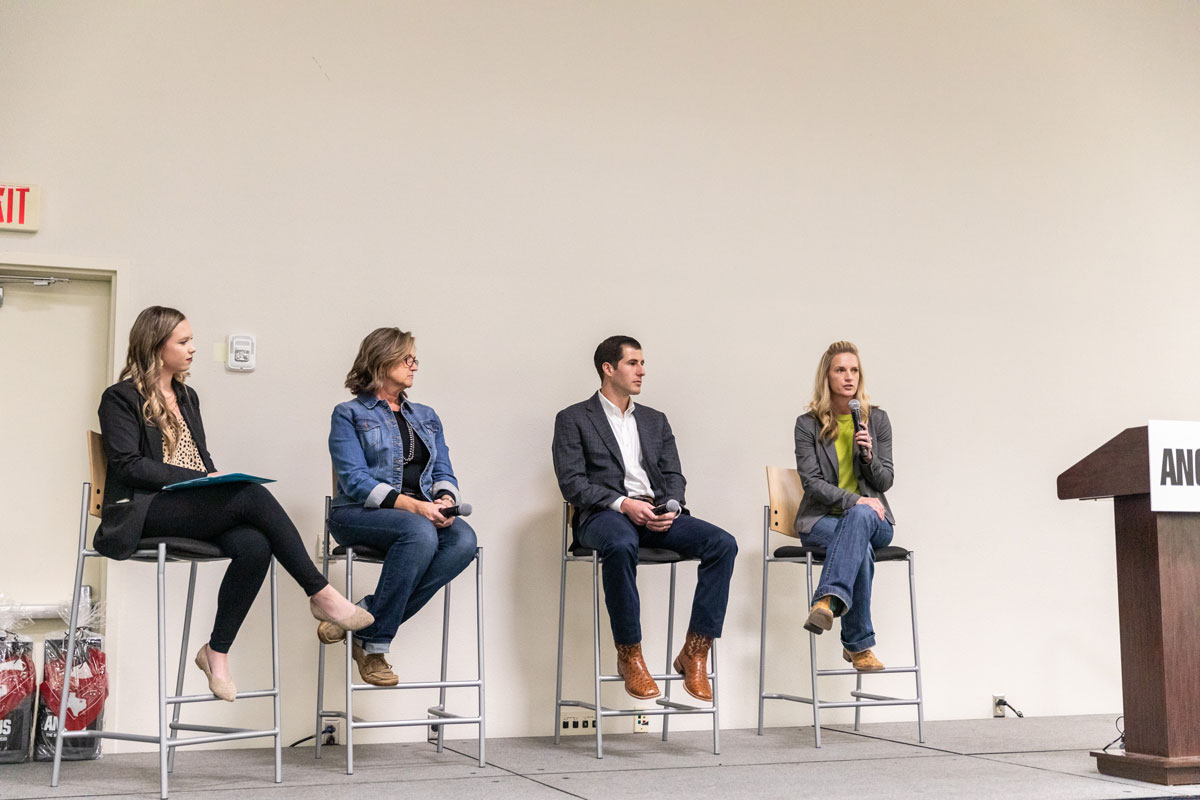 (left to right): Moderator Nicole Erceg from Certified Angus Beef, Debbie Lyons-Blythe, Dustin Aherin, Kim Stackhouse-Lawson
It's a new target for producers. While there are no plans to meet these goals yet, there is interest in how cattle can be part of the solution.
"The question I get asked the most is, 'Who pays for this?'" Aherin said. "I don't know if that's quite the right way to think about it. I think it's more along the lines of what incentives there are to do this, and where they are coming from."
It comes down to the adage, "trust but verify," and verification will need to come from those raising beef.
"When we look at the full life cycle of beef, 75% of the carbon footprint is actually happening in the cow-calf sector," Stackhouse-Lawson said. "So, ranchers really have an important role to play from the perspective of the emissions coming from their operation."
Increasing efficiency will help add value.
"A lot of these things that reduce environmental impact are also probably going to improve your bottom line," Aherin said.
He expects future incentives to be tied to good documentation of everything from how resources are used, improved or changed over time to the health and performance of cattle.
Lyons-Blythe suggested writing out a grazing management plan, culling open cows and tagging calves. She suggests having a record of which animals are not producing or performing as expected and using that as a basis for management decisions.
"Open cows consume resources and belch methane with zero production," Lyons-Blythe said. "I know I've made plenty of excuses for cows through the years. I know it's hard to do, but let's help our customers."
There are many unknowns when it comes to sustainability, for every segment in the supply chain.
This story was originally published as a side bar to Sustainability Cents in the Angus Journal.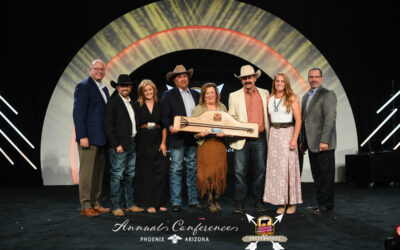 Hudson, Colo., provides awe-inspiring views of the pristine Rocky Mountains as a backdrop to their picture-perfect cattle. It's the ideal spot to introduce visitors to the place where beef begins. Their spirit of hospitality and work to share how they raise high-quality beef earned the Walter family the 2022 CAB Ambassador Award.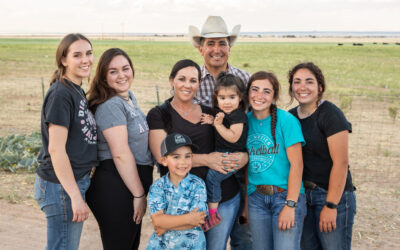 Producing beef in the desert Southwest takes a certain resolve, faith that the rain will come and grit to do the hard things and smile through the work when it doesn't. This is the grit engrained in Manny and Corina Encinias and their seven children operating Buffalo Creek Ranch. Their holistic approach earned this ranching family the 2022 CAB Sustainability Award.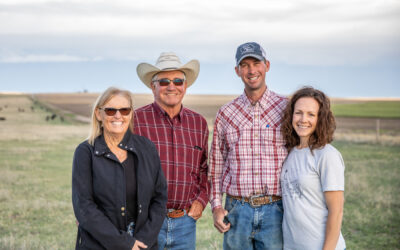 The Larson's determined journey toward elusive perfection helped Larson Angus Ranch earn the Certified Angus Beef 2022 Seedstock Commitment to Excellence award presented at the brand's Annual Conference Sept. 22 in Phoenix.