Chef Brett Sawyer wasn't going to serve beef in his restaurant – it was too expensive, and he didn't want to compete with other Cleveland steakhouses.
Walking into the establishment, you wouldn't expect to find a steak on the menu, let alone beef navel as a signature dish.
The sleek, black façade meets rustic brick to match the rest of the block. Large oak doors with shimmering, gold letters on the window pane read "The Plum."
Inside, it's white subway tiles and exposed red brick with green and yellow floral wallpaper. A vintage pinball machine sits in the corner. Two eight-point bucks are mounted on the dining room fireplace, while freshly cut flowers adorn each glistening, white table. 
Open and airy, the food has been described as "whimsical." 
Cooking began out of necessity and turned into a passion for Sawyer. Today, he is the owner and chef of two Cleveland restaurants, The Plum and Good Company, where he focuses on reasonably priced foods with a flair.
"We want you to have a casual experience where we introduce you, without being pushy, to new things," the chef says.
"We like to take stuff like the navel that people maybe don't get every day or don't use all the time at home and introduce them to it, or let them know they can come here and get it."
 Unparalleled experience  
Cool might begin to describe the chef. His easygoing, laidback style meets you at the door in jeans, t-shirt and backwards baseball cap.
After trying regular college, but never culinary school, Sawyer found himself still a teenager learning in the restaurant business, serving, then bartending, eventually moving to the back of the house to help prepare food.
"Once I realized I wasn't going to continue going to school, and how much I enjoyed cooking and being in restaurants, it just kind of fit," he says.   
Sawyer's still in the business 19 years later, cooking for 11 of those years. Growing up in northeast Ohio, his father was an avid hunter and the cook of the family; his mother's side hails from Kentucky.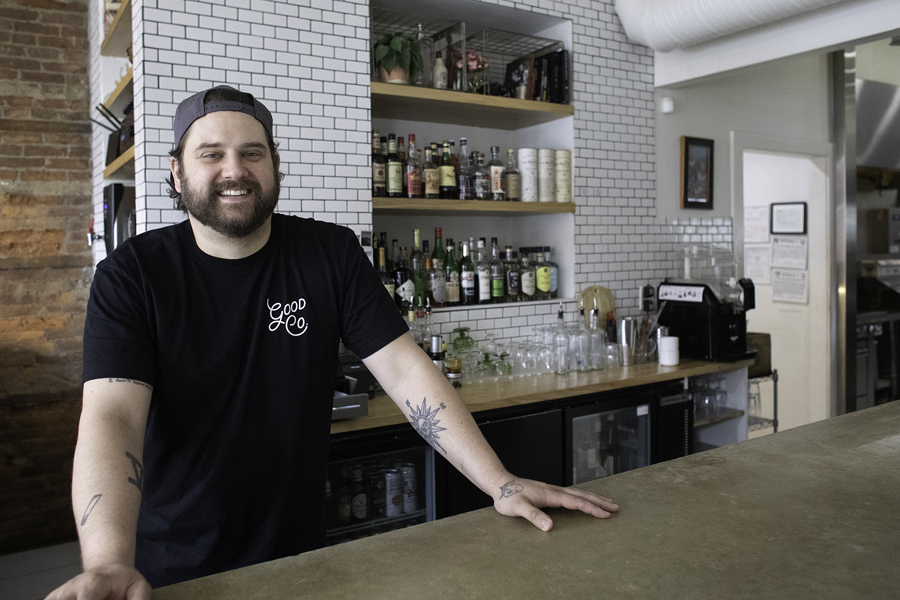 He integrates all that with a passion for meat, the Southern home cooking he was raised on and his own unnameable style in the kitchens of The Plum and Good Company.
"I just cook what I want to cook," Sawyer says. "I love to take things that I like, that I grew up eating, and put my own spin on them."
Last year the self-described "junk-food junkie and Taco Bell super fan," along with co-chef Vince Thomascik, patterned a slow-cooked beef short rib on house-made ranch tortillas "with all the fixins'" after a Bell signature dish.
 When everybody wins
On the hyper-seasonal menus, each item is made from scratch, prepared in house and sourced as locally as possible.
"Quality and consistency," Sawyer says. "We use Certified Angus Beef ® (CAB ®) because we know exactly what we are getting every time."
"Everyone knows about the pork belly," he says. But a beef navel?
"It comes from the short plate, an extension of the brisket flat anatomically," explains CAB Chef Liaison Bryan Schaaf. Normally, it's tossed into the grinder or exported due to the extra "love" needed to make it delicious, but that plate or beef belly has a profile like brisket. "It's rich and steak-like when low-temperature cooking breaks down the connective tissue."
Chefs from the leading beef brand came to Sawyer and partners and showed them ways to use inexpensive cuts they'd never heard of. A relationship began to blossom, leaving beef as a regular on The Plum's menu.
When Sawyer and partner Thomascik decided to open a burger joint in 2019, they knew their burgers needed to stand out, so they turned to CAB.
After eight hours in the brand's Culinary Center in Wooster, Ohio, getting to really know different cuts, grinds and blends of beef, together they formulated Good Company's burger flavor to perfection.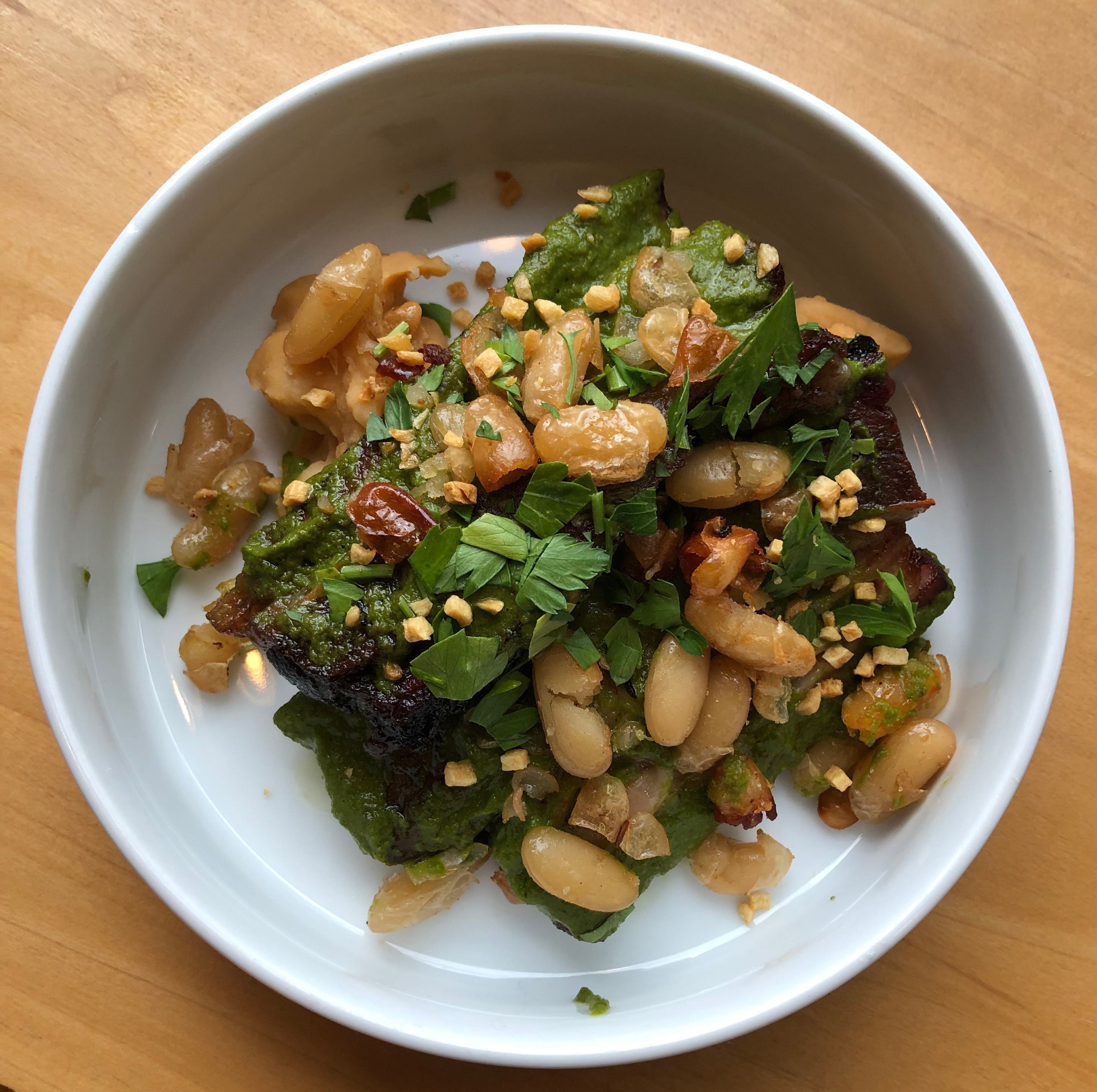 "You don't get that relationship with just anyone," Sawyer says. "If we didn't have that relationship with CAB, our burger wouldn't taste like it does. We'd be at the mercy of the processor we got our grinds from—but instead we have this wonderful relationship and a great tool to learn through."
Sawyer and Thomascik have attended more than a half-dozen CAB educational events in the past few years, from chef seminars to tours of packing plants and processing facilities to gain deeper knowledge of the products they use and new cuts to try.
"It's great because CAB's goal is to bring a chef into the meat lab or culinary center and show you it's not just the ribeye, strip steak and filet," Sawyer says. "There are all these other cuts being underutilized, that you can get a good value out of for your restaurant and therefore good value for your customer, and everybody wins."
Alternative cuts like the short-plate navel are of immense value to chefs. Value to Sawyer means value to the cattleman because his regular demand for that item adds value outside of the steaks everybody knows about.
While The Plum may be a rare atmosphere for a steak, beef is here to stay in Chef Sawyer's ingredient repertoire.
He'll stay with the goal of pushing the envelope on "acceptable cuisine" in Cleveland with creative menu items. Part of that progressive plan is beef, and to keep learning and growing with the premium brand.
Why push the envelope? Sawyer doesn't have to compete with "steakhouses" because innovation in the kitchen lets his places stand out and create a craving unlike any other in the area.
He's gone from leaving beef off the menu to a "beef belly connoisseur," introducing guests to a whole new way to enjoy beef. It's a new perspective Sawyer shares with everyone who walks through his doors.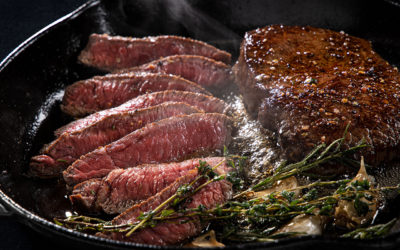 More than forty years after selling the first pound of branded beef on October 18, 1978, Certified Angus Beef continues to deliver for consumers and producers. The brand closed fiscal year 2021 with a few new records and another billion on the books.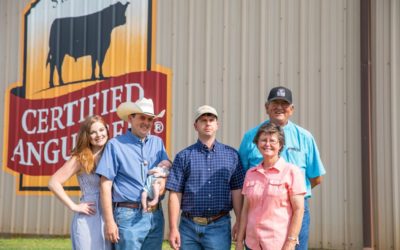 Telling their story to the cattle curious was awkward at first for John and Gaye Pfeiffer. Their dedication to teaching and connecting with those further down the supply chain earned them the 2021 CAB Ambassador Award.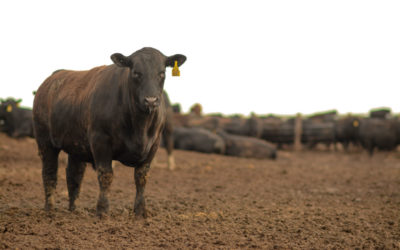 As we look at demand for Select beef, it's important to realize supplies have dramatically decreased. Price and volume are the two drivers that define demand.