Lighter Carcass Weights and Shrinking Supply
The CAB Insider Quarterly is a short video from Paul Dykstra, Certified Angus Beef (CAB) director of supply management and analysis, talking about the trends affecting the high-quality beef and cattle markets.
Now, we're well into the second quarter of 2023, but backing up to the first of the year, there have been two overriding trends in the fed cattle supply. The first of which has been those fewer headcounts that we've seen harvested on a weekly basis, down about 2.7% year to date as well.
Carcass weights have shown the effects of winter weather as seen across the northern tier of the cattle feeding region. That has brought carcass weights to about 15 to 20 lbs. under a year ago for the same time period. These two factors combined have reduced fed cattle supplies so far in 2023 by about 5%. Now, those dramatically lower carcass weights have had some impact on quality grade, but we've been impressed at how well quality grades have held up under the pressure of these lighter weights.
Later into the spring, we've seen more, lesser-finished cattle being harvested. At the same time, the Prime quality grade has shown some effects and has been lower since last fall than we'd like to see as demand for Prime beef has been exceptional the last few years. Even so, the USDA Prime percentage has faltered by one to even two percentage points compared to a year ago. In total, that's affected total Prime volume by about 10% of tonnage.
The Choice quality grade has fared much better, capturing a greater proportion of carcasses –some of those just narrowly missed Prime. And as a result, the USDA Choice grade has captured a record large proportion of those fed steer and heifer carcasses this season.
Premium Choice quality is essential to the Certified Angus Beef ® brand tradition label, which has benefited from richly graded carcasses that were just below Prime. In total, we've captured more than 40% of those Angus-eligible cattle into the Certified Angus Beef ® brand several weeks since the first of the year and consequently have touched those record-high acceptance rates during that same period. As we moved into spring, we've seen the shorter cattle supplies and higher beef demand push fed cattle and cutout values to record levels.
As we move forward, we expect the lower quality grades in May and lighter carcass weights combined with shorter fed cattle supplies to continue to drive premiums into the high-quality cattle and beef markets for the next number of weeks.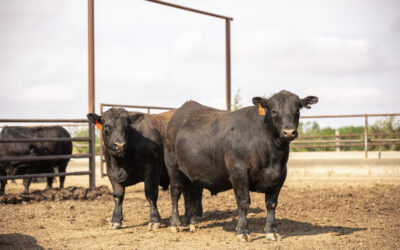 Heavier carcasses typically coincide with richer marbling and higher quality grades. But seasonal grade trends simply push quality lower this time of year as USDA's grading report for the September 11 week shows an abrupt leg down in percent USDA Choice
read more