2023 Sustainability Award
Kansas Ranchers Recognized for Sustainability Efforts
The view of Wharton 3C Ranch, near Syracuse, Kansas, in the summer of 2023 is so green Shannon and Rusty Wharton might have better luck convincing people it is a slice of heaven rather than the harsh, drought-ridden environment locals know. 
In fact, a few years ago, there wasn't a cow in these pastures, lack of rain left the soil unable to produce much more than dust. 
The commercial outfit is made up of about 600 head spread across more than 35,000 acres, most of that a Western Association of Fish and Wildlife conservation easement. A 1,000-head grow yard prepares calves for finishing. The Whartons have been managing it for various owners since 2005. The last time it changed hands in 2017, they made the numbers work, purchasing the cattle and a little land, leasing the rest.  
A mix of puzzle pieces built over time helped two first-generation cattle ranchers carve out their own place in the cattle business. Their resilience and success earned Wharton 3C Cattle the 2023 Certified Angus Beef (CAB) Sustainability Award.  
A Better Way 
Unburdened by tradition that sometimes saddles generational ranches, the Wharton's mindset is business first. Follow the science and data in selection and management, then work to get better every day.  
"We have our goal towards quality, not only quality in the meat we produce, but also quality of the land," Shannon says.  
Involved in retained ownership since the 1990s, the couple tracks everything from conception to carcass data. A recent load of cattle were 100% Certified Angus Beef ®, including 92% Prime. They achieved 87% or higher CAB and Prime across all their 2021fed cattle. Premiums on those cattle add some extra black ink to the bottom line.  
People and a wider vision drive them to build not only their section of the cattle business but the entire industry. 
"We all need each other," Shannon explains. "Without the cow-calf producer, restaurants don't have great beef to serve, without the packer, our product doesn't get to those restaurants and consumers don't have access to it. And commercial producers need someone to feed and finish those cattle. So, it's very important that we all work together and realize in the end, we're all producing the same product."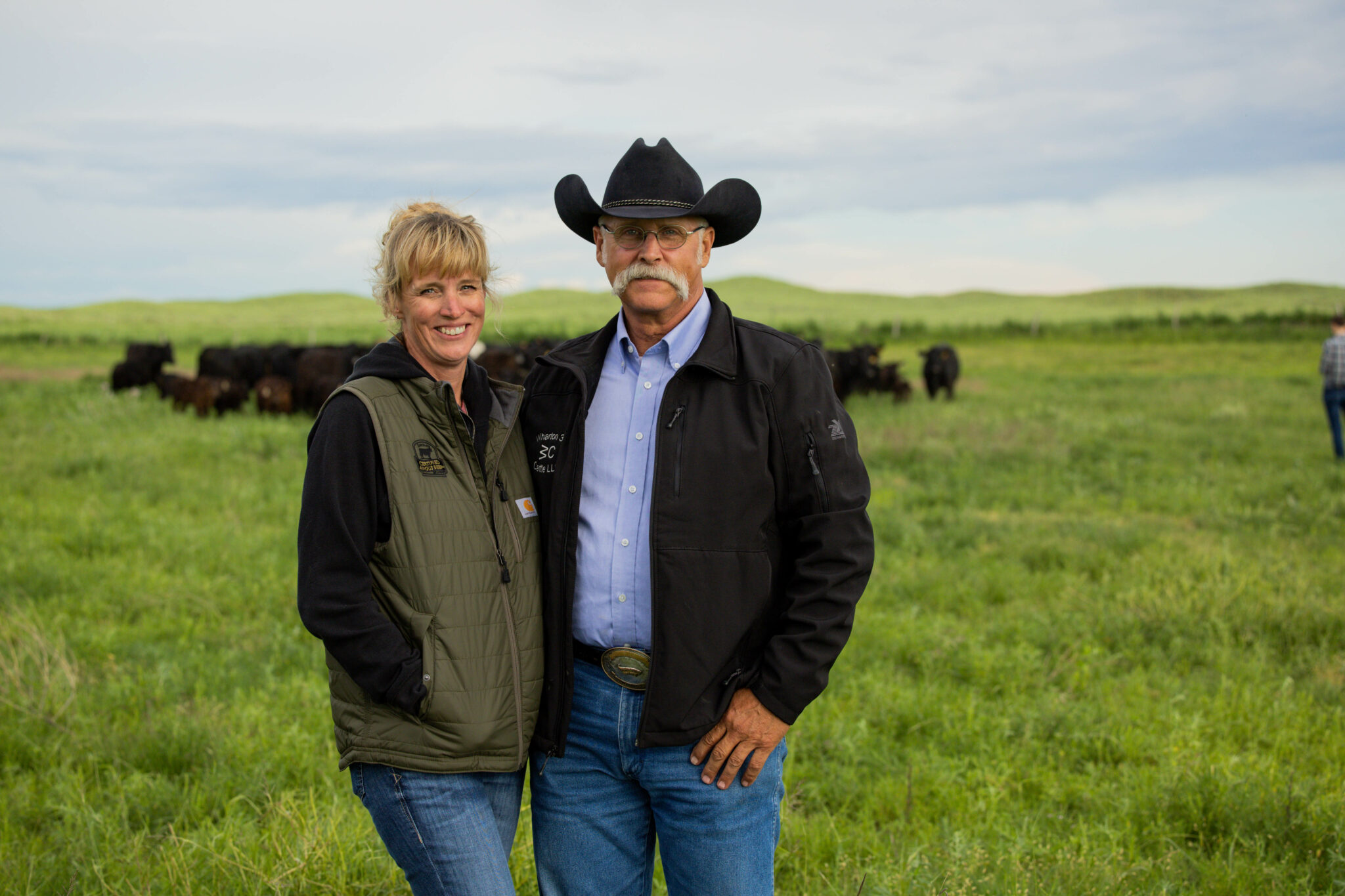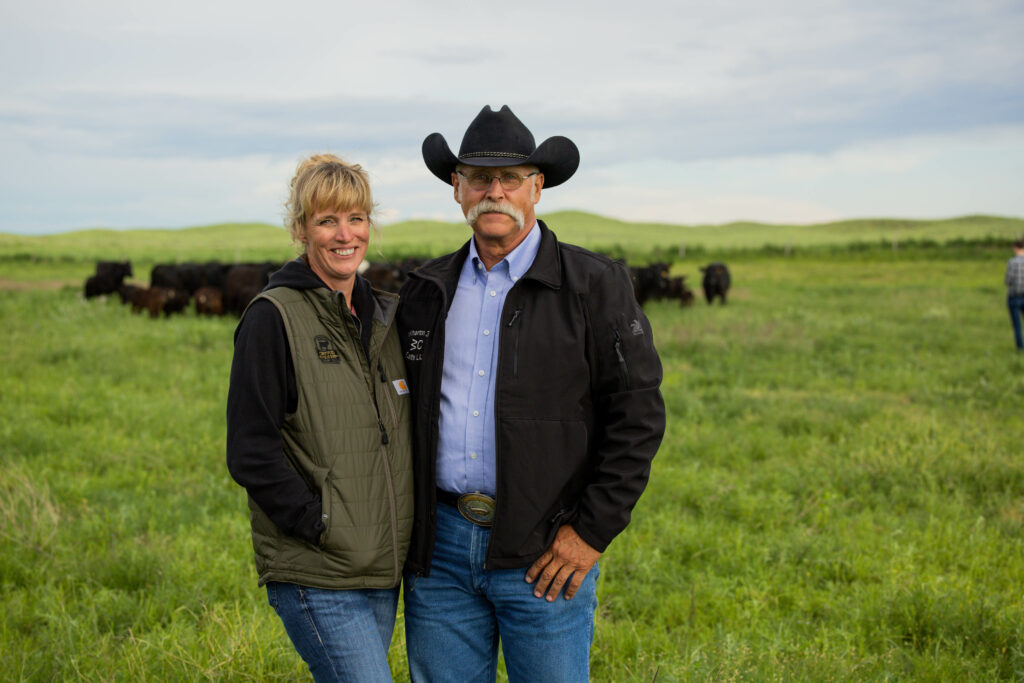 Caption: Shannon and Rusty Wharton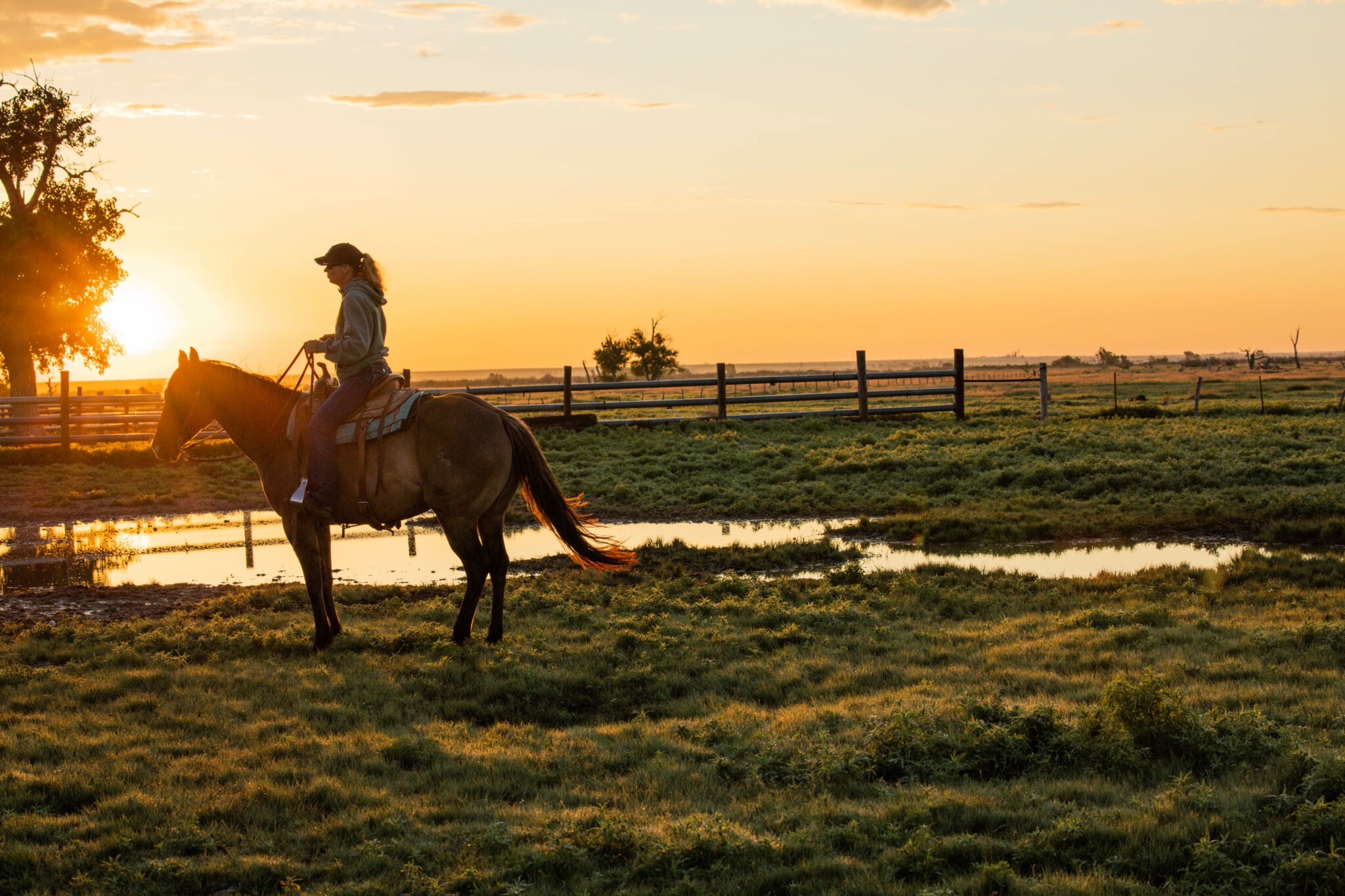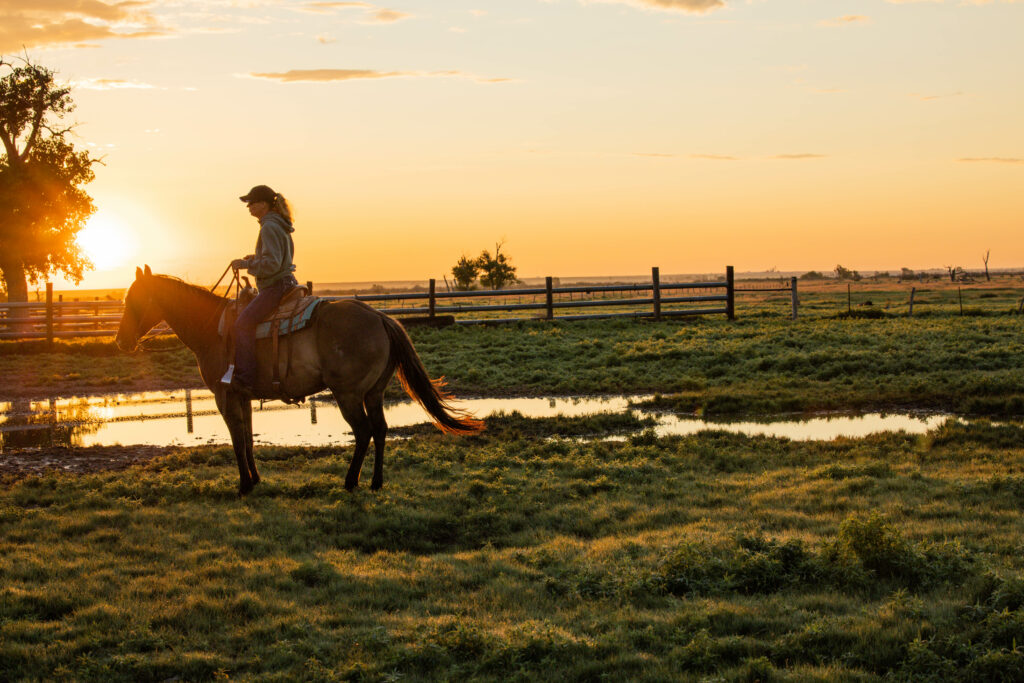 Greater Involvement  
This thought process led Shannon to get involved in the U.S. Roundtable for Sustainable Beef (USRSB).  
"It's such a neat organization where we can have the whole supply chain sit down together and say, okay, from the producer all the way to the retailer, we're producing this beef. Let's do it to the best of our ability. Let's make sure we're not impacting the environment negatively. Let's ensure we're taking care of the animals and our employees." 
The USRSB framework aligns with the Whartons' mindset on management.  
"We have to be sustainable to be in this business." Rusty says. "If we don't do the right thing with the grazing management plan, if we don't take care of the cattle properly and if we fail to bring together our customer base, then we're not going to be in business." 
Rusty admits he's been one to store cattle or grazing data in his head or scribbles in a dashboard notebook. However, technology to sort and the discipline to keep records allow him to run their cattle operation like any other business. That recorded and analyzed data enables good decisions, workable drought plans and meeting the requirements of take 1/3, leave 2/3 when grazing the conservation easement. 
"It helps you stay focused when you need to make a move," Rusty says. 
The most valuable takeaway for the couple's USRSB involvement has been opening new avenues of communication. Shannon has firsthand experience in how simple management tools like Beef Quality Assurance certification and written grazing management plans can align values across the beef supply chain. 
"Being involved in the U.S. Roundtable for Sustainable Beef has impacted how we communicate what we do, because we've been doing this for a long time and this is what we believe in," Shannon says. "So, our communication about sustainability is improved by the Roundtable." 
Visionaries who were willing to learn, work hard and persevere, Wharton 3C cattle is building both their business and the cattle business for the future.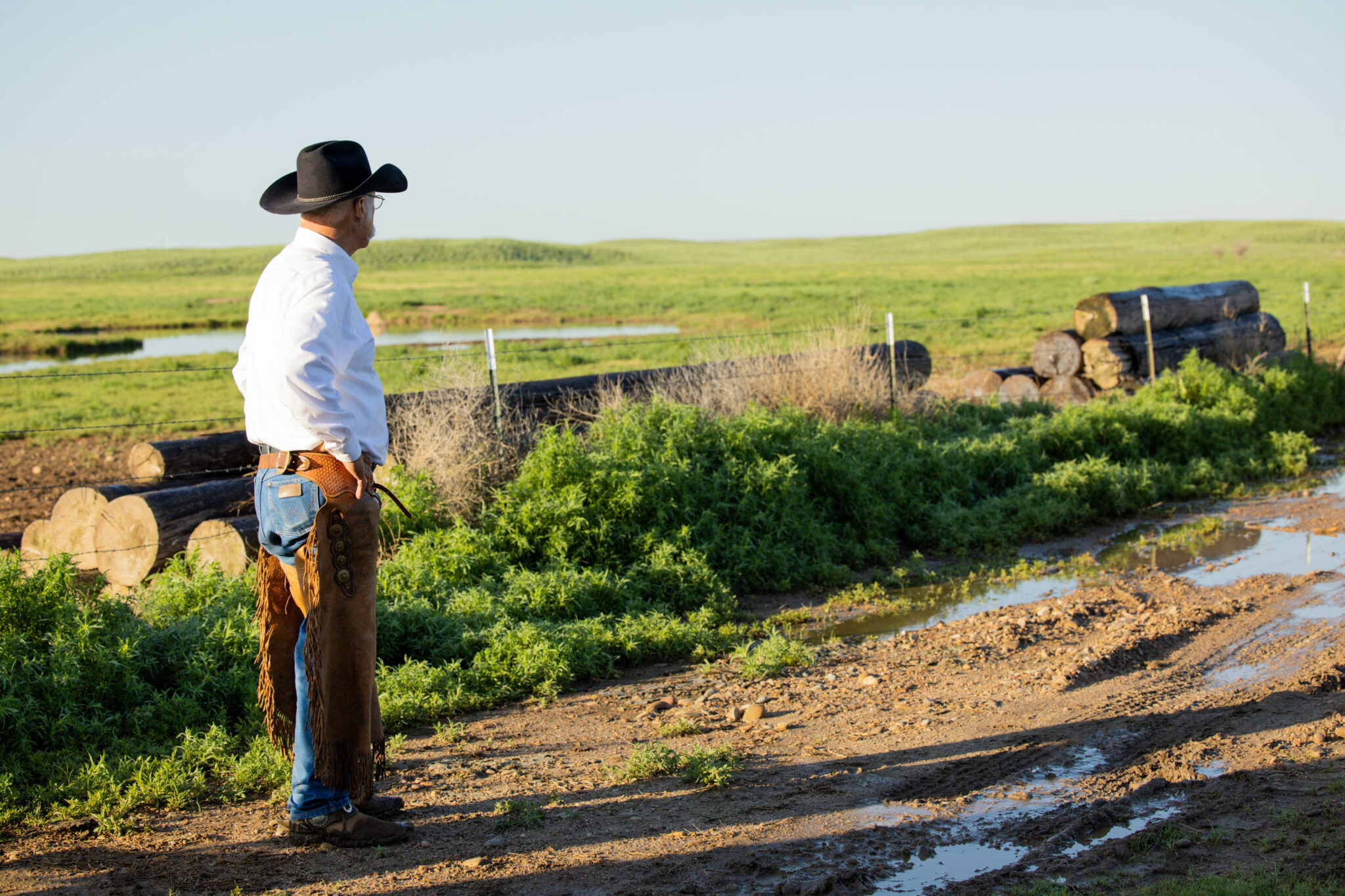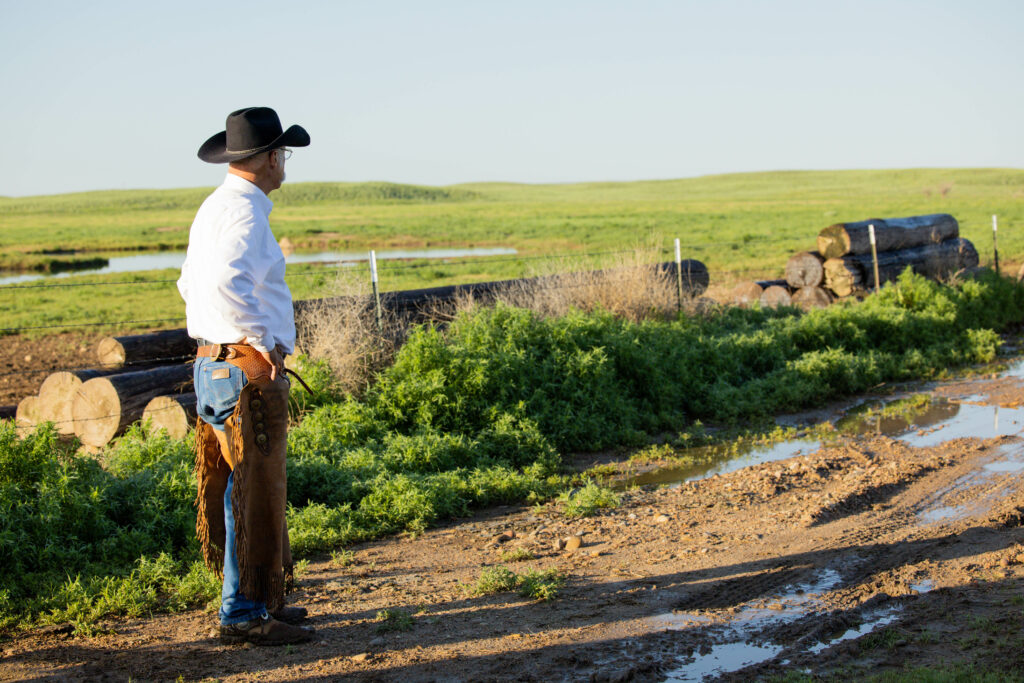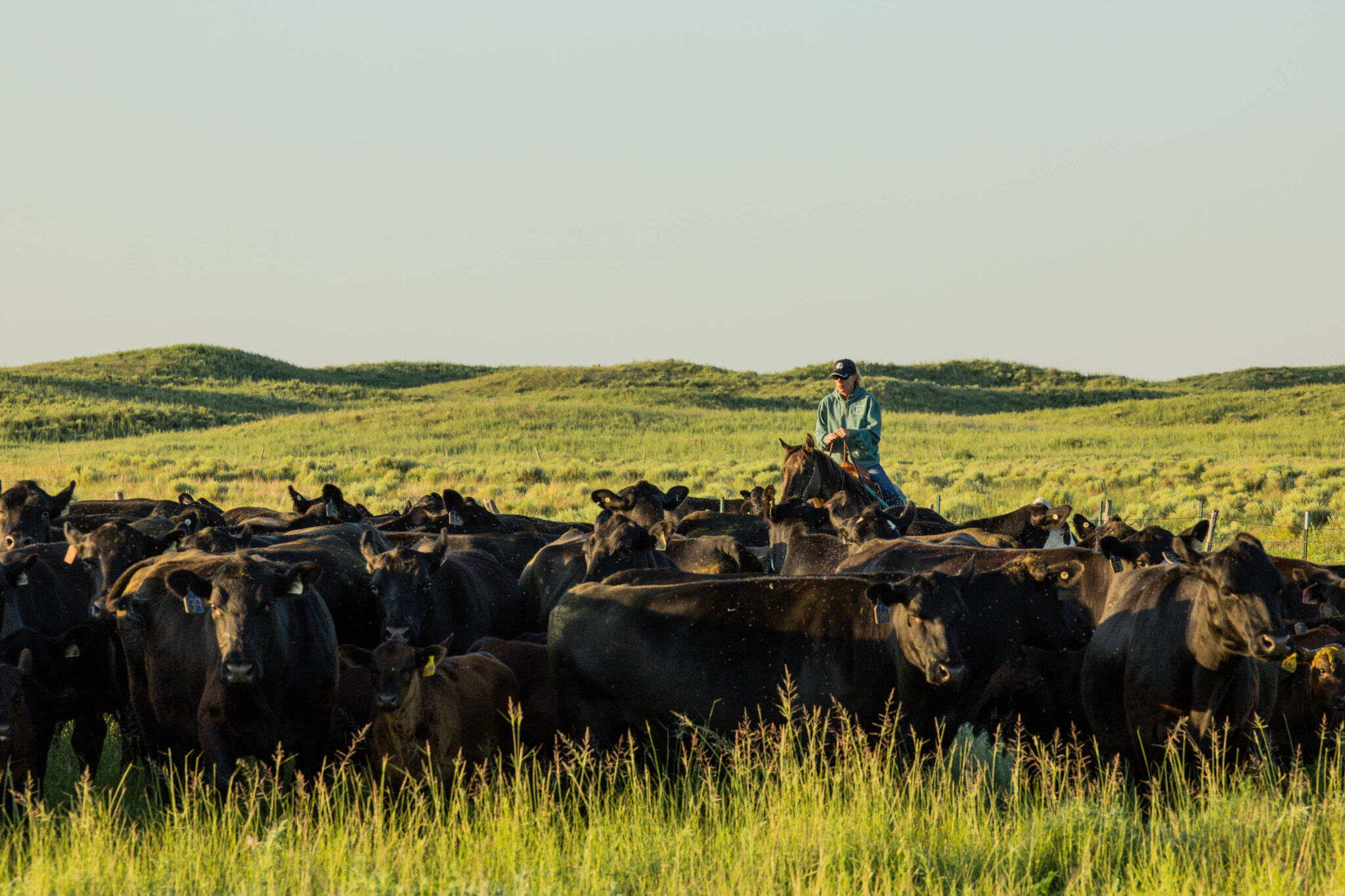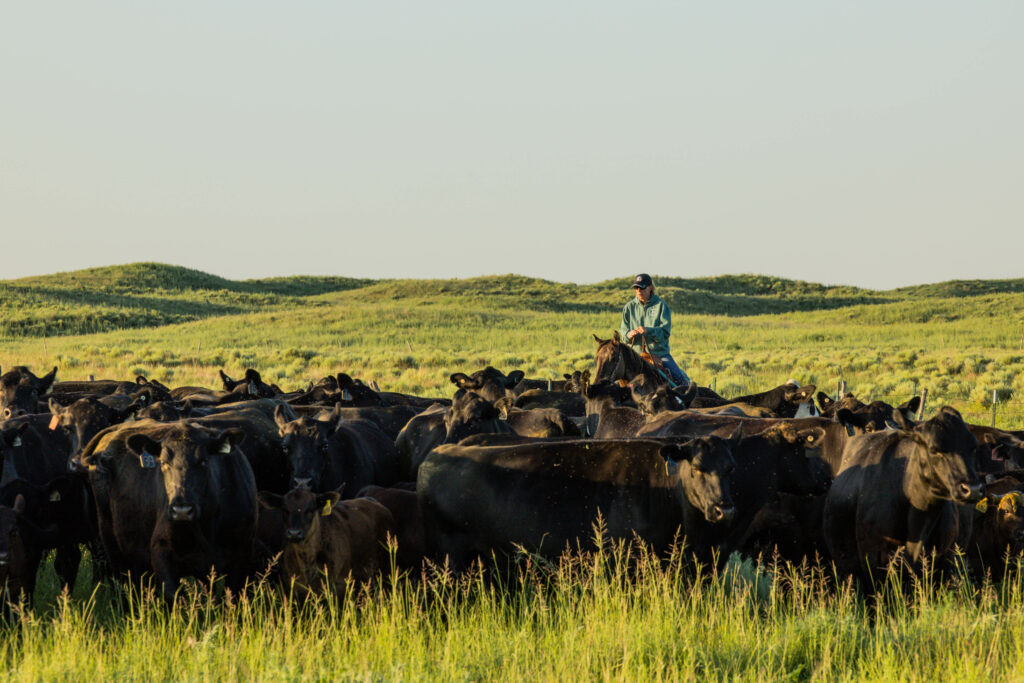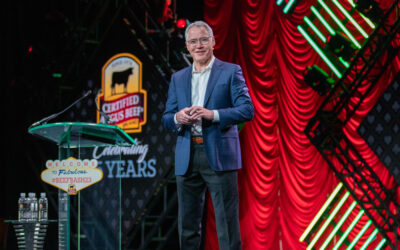 As drought conditions persist across much of cattle country, farmers and ranchers are at a pivotal juncture in the cattle industry's landscape. What impact does this prolonged dry spell have on the nation's herd numbers? When will heifer retention begin? How will industry dynamics influence the spring bull sale season?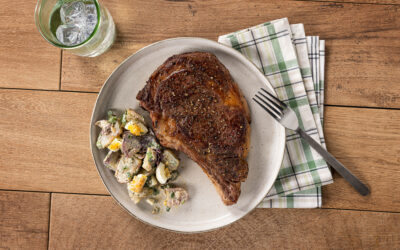 It has been 45 years since Certified Angus Beef's first customer purchased a strip steak at Renzetti's IGA grocery store. Since then, consumer demand for high-quality beef has grown, ultimately driving demand for premium Angus genetics.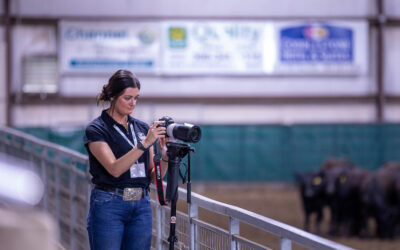 Internships help students take skills learned in the classroom and apply it before graduation or entering the workforce. Last summer's interns described their experiences with CAB as engaging, fun, empowering valuable and challenging. Read more about these internship opportunities!