High-Quality Beef and Experiences Promised with Summer Internship
by

Kylee Sellnow, senior content manager
October 6, 2023
Last summer's interns described their experiences with Certified Angus Beef as engaging, fun, empowering, valuable and challenging. The leading beef brand is now accepting applications for four, 2024 summer internship experiences in communications and marketing.
Located at the brand's home office in Wooster, Ohio, the team seeks to empower and prepare the next generation of successful marketers and communicators through the 2024 summer internship program.   
Whether students prefer writing, photography, graphic design, social media or public relations, interns' projects support their future career goals and learning desires. Open internships include communications/public relations, producer communications and multimedia. New this year, the team will add a marketing intern to support brand partners over the summer.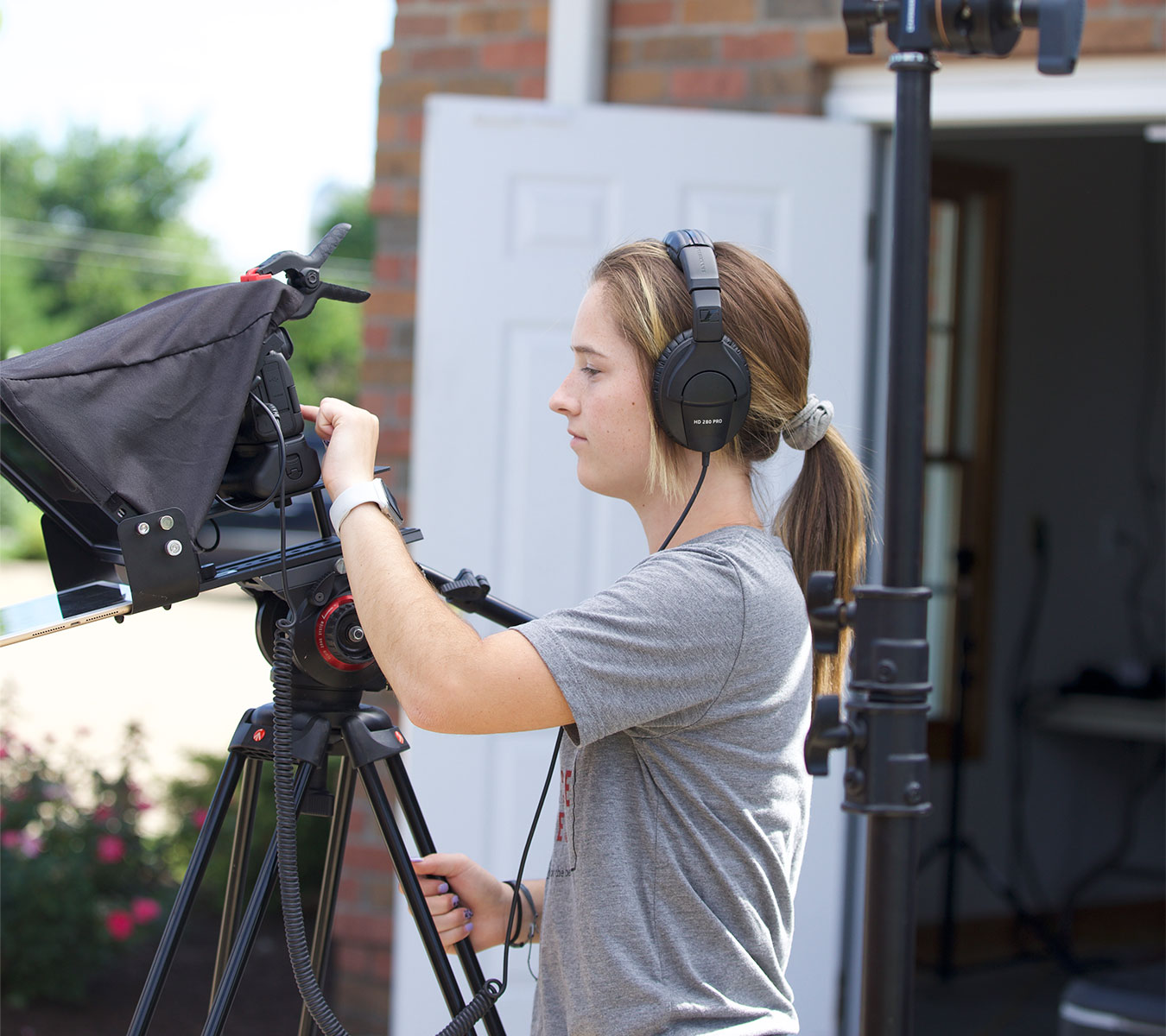 Caption: Running a camera in or out of the studio, Claudia Adcock supported the Certified Angus Beef multimedia team. 
These four internship positions can be tailored to each student's interest.   
"I have a background in food photography and graphic design, but I wanted to learn more about communications coming into my internship," says Will Todd, the 2023 communications intern. "Not only was I able to fine-tune those skills, but I also learned more about copywriting and creating advertisements throughout the summer."   
The 10- to 12-week experience is packed with opportunities starting on day one. The minute students walk through the doors, they are welcomed into a collaborative team environment allowing them to make the most out of their experience.   
"The third day of my internship, I already hit the road to help record a live media segment with the chefs," says Savannah Peterson, public relations intern. "This trip was a great way to get acclimated to my summer expectations, and it got me excited about my public relations role."   
Whether interns spend the day in the office or traveling to ranches or retailers, recording on-location or in restaurants, students can expect every day of their internship to bring value to their learning experience and career readiness.   
In exchange for their hands-on learning experiences, interns bring value to the brand and are essential to the success of all the brand's endeavors. Claudia Adcock joined the team for a second summer as the studio production intern.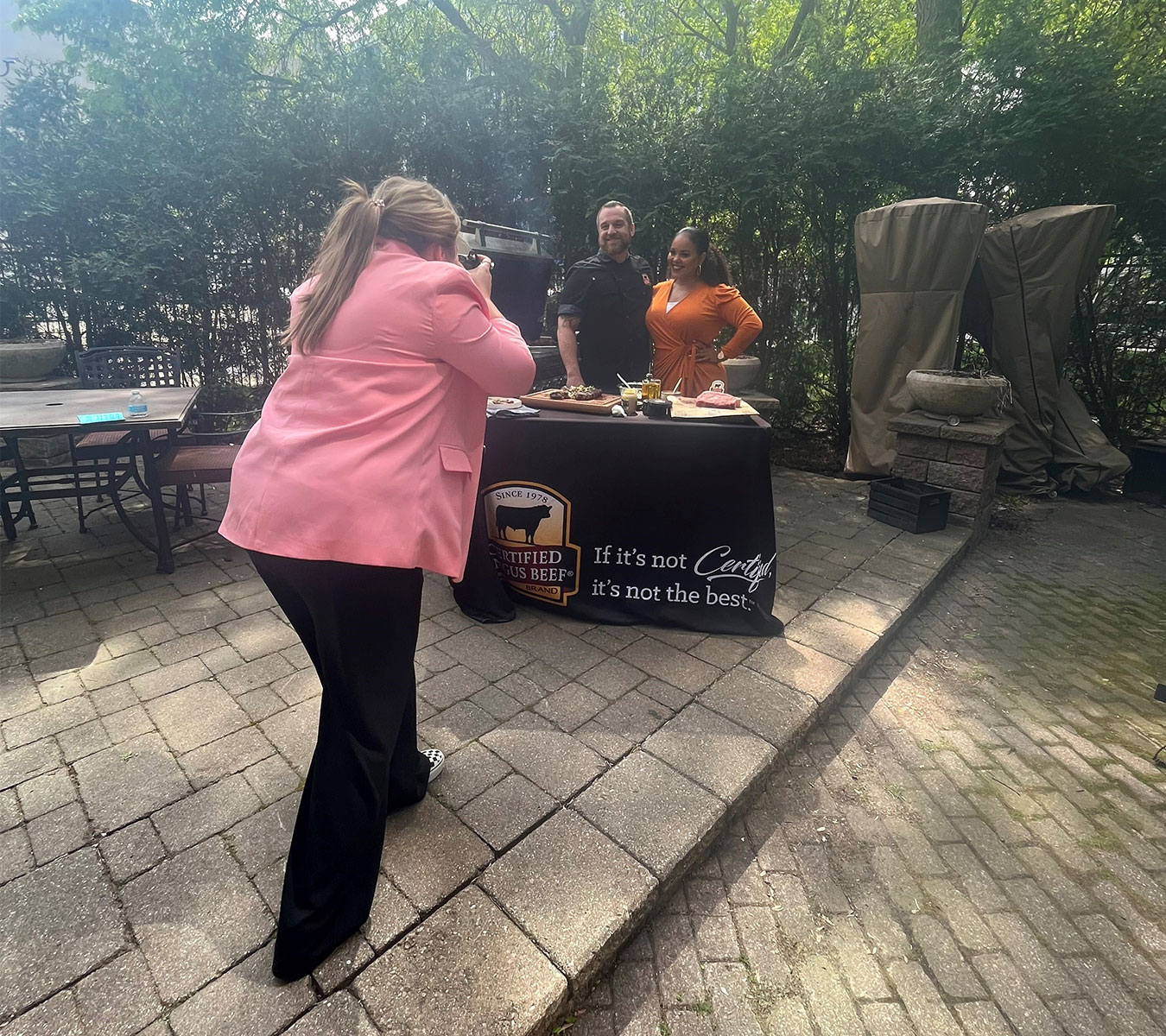 Caption: Live on-set for a media segment in Cleveland, Savannah Peterson jumped right into her public relations role. 
"On day one, I helped the team record and edit a live fire video for a social media promotion," she says. "I got to see and be a part of every step of the process—from planning to publishing."  
Being involved in the start-to-finish process of video production helped Adcock fully understand the power of her project. The multimedia team guided Adcock through the process, helping her create the story, brainstorm creative elements and produce a high-quality video for the brand's social channels.   
That's another promise of the internship—individual feedback.    
"I worked directly with the producer communications team where I had weekly meetings with my supervisor to review my projects," says Maddy Rohr , 2023 producer communications intern. "She helped me fine-tune my writing skills to make me a better storyteller, and she pushed me outside of my comfort zone to make me a more confident graphic designer."  
All interns can expect the same results – a fun, and beef-filled summer in Ohio that opens doors of opportunity for skill development, portfolio building, and career preparation in the food and agriculture space.  
If you're a self-starter and desire to learn and contribute to a team goal, learn more and apply for the Certified Angus Beef 2024 summer internships at CertifiedAngusBeef.com/recruiting. Applications close November 12.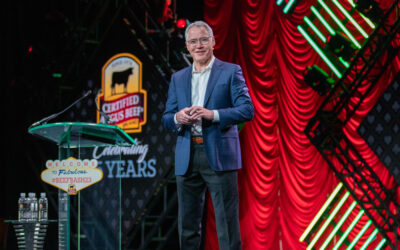 As drought conditions persist across much of cattle country, farmers and ranchers are at a pivotal juncture in the cattle industry's landscape. What impact does this prolonged dry spell have on the nation's herd numbers? When will heifer retention begin? How will industry dynamics influence the spring bull sale season?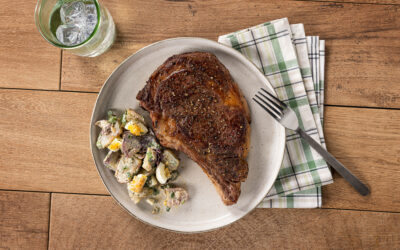 It has been 45 years since Certified Angus Beef's first customer purchased a strip steak at Renzetti's IGA grocery store. Since then, consumer demand for high-quality beef has grown, ultimately driving demand for premium Angus genetics.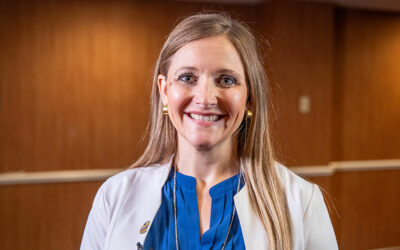 Sara Scott, Vice President of Foodservice for Certified Angus Beef, emphasizes the importance of taste over price in the beef market during the Feeding Quality Forum. As consumer demand for high-quality beef grows, Scott highlights the need for increased supply and encourages communication with packer partners to meet the demand for Prime beef.