MARKET UPDATE
Last week's 628,000 head total inspected slaughter featured a bit of recovery from the prior week's exceptionally small 612,000 head. Packers remain disciplined with production as fed cattle prices remain in a low to mid-$180's trading range and boxed beef values continue to seek their fall price bottom.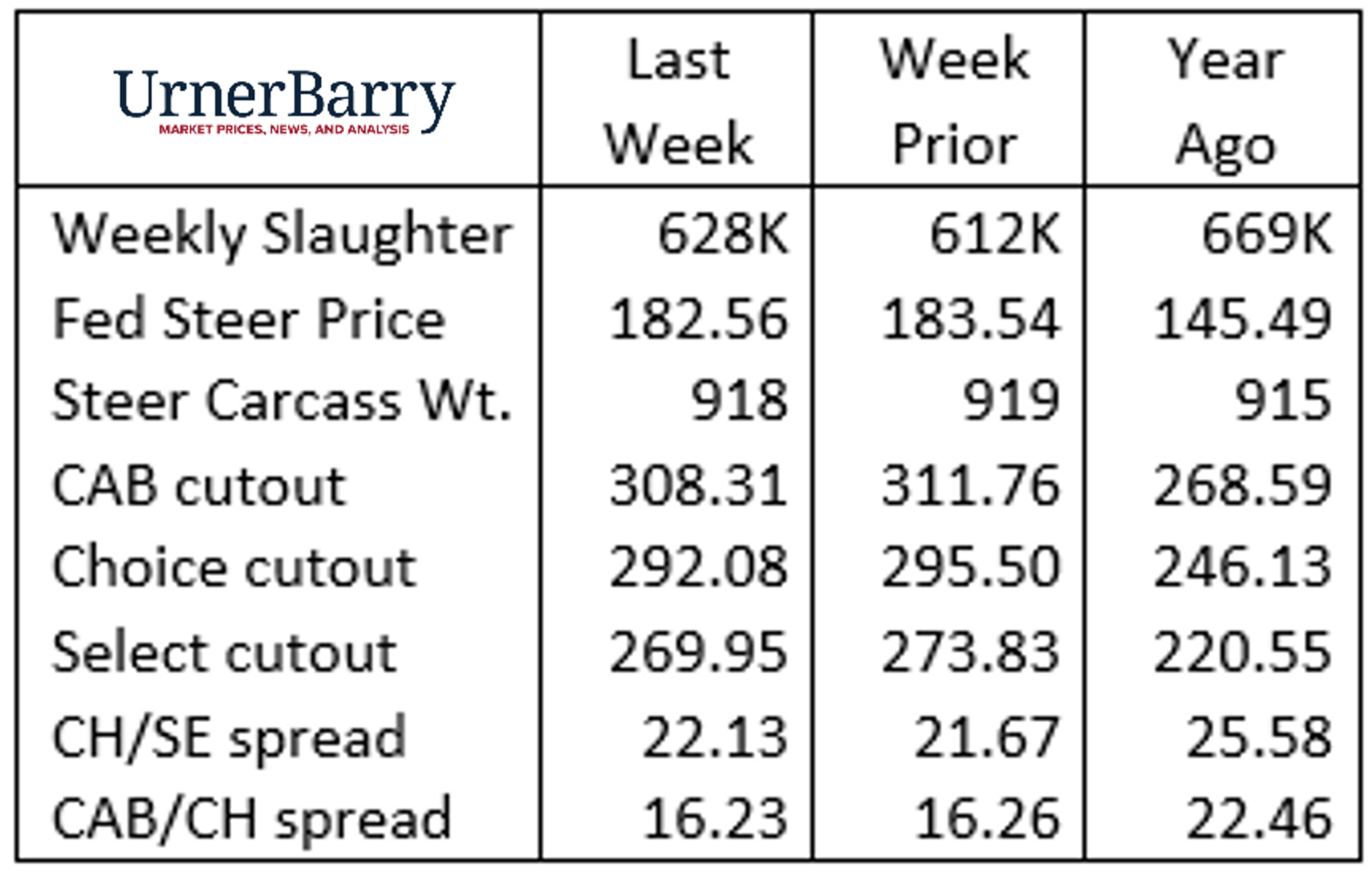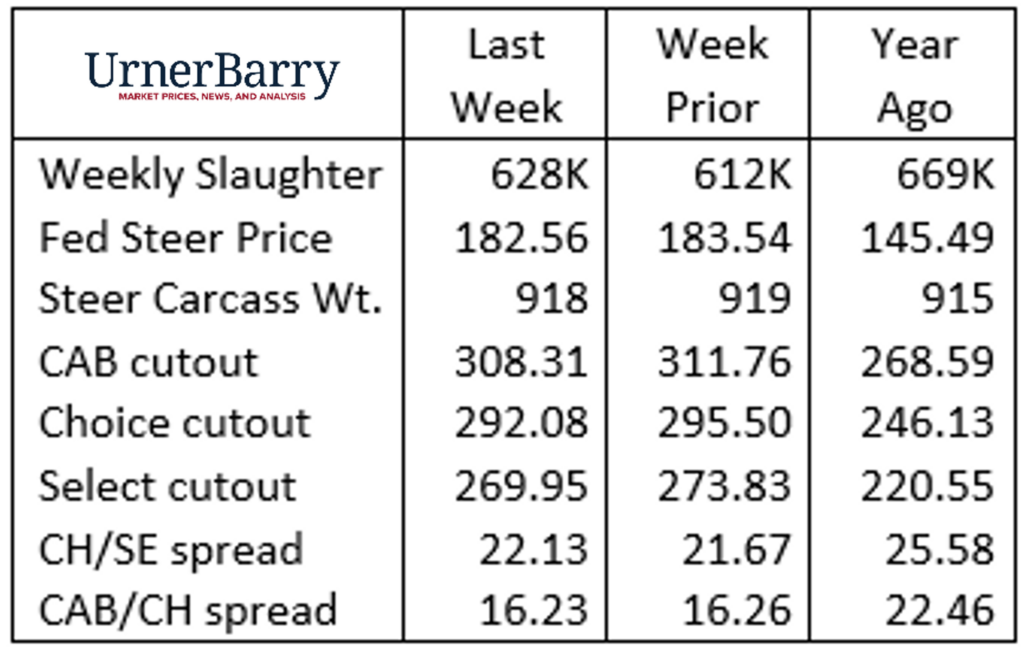 Focusing on fed cattle slaughter, the past four Saturdays have averaged just 7,500 head, in keeping with the latest pattern. In the past four Fridays, harvested head counts ranged from 71% to 95% of the weekly Monday through Thursday daily averages.
CME Live Cattle contract price volatility has been the overriding factor tempering spot cash cattle values most recently. The threat and subsequently averted government shutdown jostled equity markets and this volatility spilled over into commodity markets. The October LC contract has traded in a wide range from $186/cwt. to as low as sub-$182/cwt. in the past eight trading days. Futures are leading the market during this period but the spot market stands to move to the front as the fourth quarter continues.
The total beef market complex awaits a turning of the tide as anticipated fourth-quarter demand has historically turned boxed beef values upward in the second half of October. The waiting will commence this week as Urner Barry's carcass cutout values this Monday showed a $3.02/cwt. decline in the Choice cutout price to mark $288.75/cwt.
Reviewing carcass cutout prices shows many cuts are priced according to the seasonal playbook. Chuck and round items are priced steady to slightly higher as consumers look for lower-cost cuts. As well, cooler weather in many regions signals increases in roasting items.
Strip loins and shortloins are capturing attention as buyers see value in these items that have adjusted to much lower prices. Tenderloins won't offer such an opportunity as stout fourth quarter demand lies ahead and early demand already has CAB tenderloins priced over $15.00/lb. wholesale. Ribeyes recently priced lower for a few weeks but the small share available on the spot market should now price higher into early December.
Thin meats have come well off of their summer highs and are being picked by buyers. Similarly, CAB grinds showed weakness in last week's pricing but remain at historic highs.
Feedyard Insights Bring Focus to Profitability
The recently published "Industry Insights" report conducted by CattleFax analysts in partnership with Angus Media revealed several interesting trends and attitudes from the feedyard and cow-calf sectors.
Focusing on feedyard factors most relevant to the CAB brand and end-product merit shows attitudes and behavior aligned with the market's pull-through demand signals.
Factors affecting cattle purchasing decisions were, predictably, heavily weighted toward health. Vaccination status, current health condition, preconditioning and weaning status topped the list with each of these capturing 87% to 92% of feedyard managers' highest attention. Previous purchase history followed next with 81% strongly weighting their own feeding experience with calves from a given source. The reason for the latter factor logically includes not only health but a handful of performance and carcass traits relative to profit potential.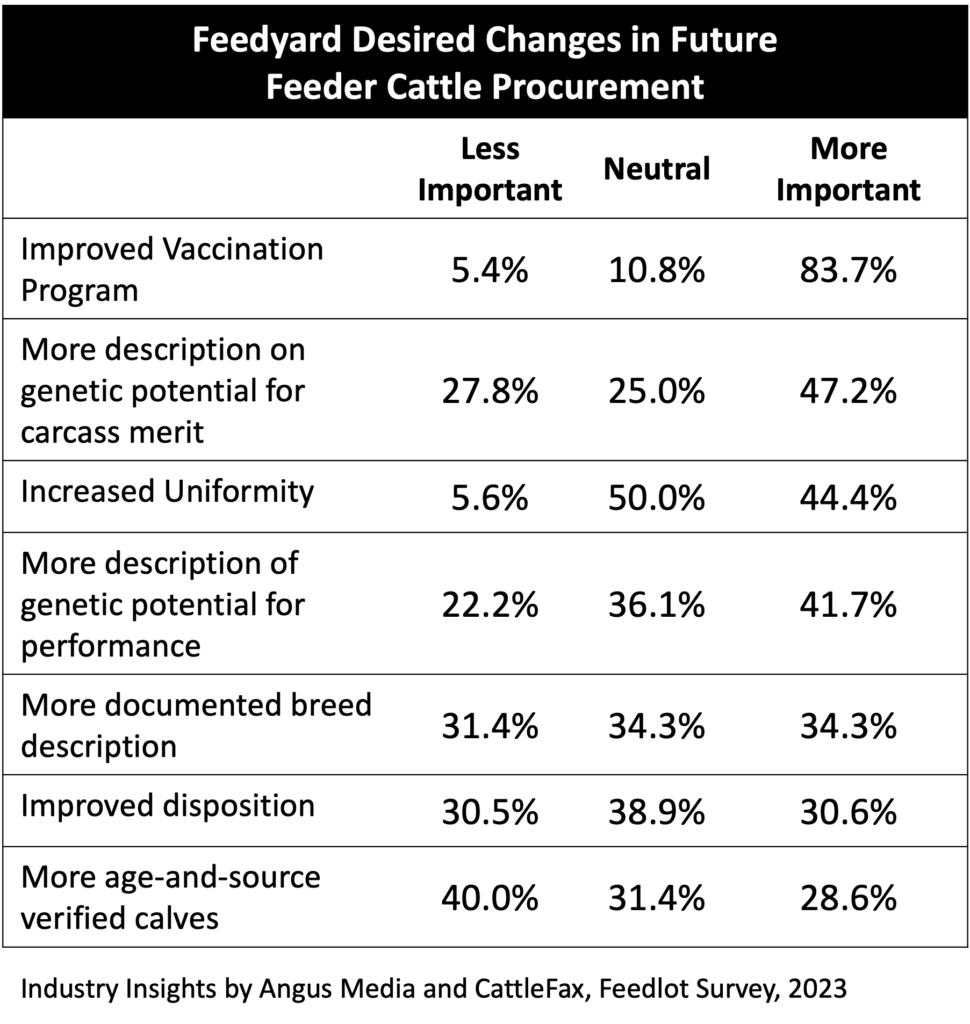 Sixty-five percent of feedyards surveyed indicated a strong preference for "all or high-percentage black-hided, CAB-candidate" cattle. Cattle with verified Angus genetics came in with 35% strongly preferring this attribute. A separate question specific to only breed type revealed that 78% of feeders were strongly attracted to known black Angus, 76% toward black hide (although not breed specific) and 54% responding strongly in favor of black baldies. When asked what role genetics play in the feedyard purchasing decisions 34.7% of respondents note some attention to breed composition and 37.3% pay attention to hide color. Interestingly, 10.7% indicated strong attention to sires of feeder cattle and 9.3% highly regard profit potential as denoted by genetic merit predictors. These numbers suggest there is great potential for advancement regarding use and availability of genetic information in feeder cattle transactions.
Sixty-eight percent of feeders indicated that they pay a premium for cattle with the potential to quality for the CAB brand. Of those who paid a premium, 42% expect the premium to increase in the future, 42% expect the premium to stay the same and 10% expect it to decrease.
One of the most concise questions asked feeders to score several cattle traits posing the most challenge to feedyard profitability. Health and feed conversion were the overwhelming top two, followed by dressing percentage, quality grade and carcass weight.
Possibly some of the most valuable insights useful to cow/calf producers and feeder cattle marketers are the elements feedyard managers noted they would like to change in the future for feeder cattle procurement. Improved vaccination easily stood at the top with 83.7% of feedyards scoring this as most important. More description of genetic potential for carcass merit followed in second with 47.2% ranking this highly. Rounding out the top five most preferred areas of change in the future are increased uniformity, more description of genetic potential for performance and more documented breed description.
Many more pertinent details can be easily reviewed in the Industry Insights publication here.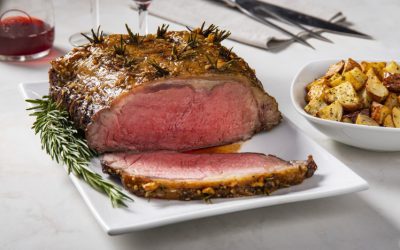 We focused on fourth-quarter middle meat demand as a beef price driver in the last edition of the Insider. This is certainly the case in the current data as rib and tenderloins are pricing near their annual highs. However, a look at annual price trends across the beef carcass shows increasing contributions to CAB premiums from both ends of the carcass.
read more