Farm Purchase Helps Certified Angus Beef Tell a Better Story
CAB purchases 109 acres of Chippewa Valley Angus Farm to bring partners closer to beef production.
by Abbie Lankitus
March 22, 2022
About a thousand people walk through the doors of the Certified Angus Beef (CAB) Culinary Center in Wooster, Ohio each year. Customized experiences cover everything from meat science and culinary masterpieces to learning more about beef production.
Many visitors have never seen live cattle, much less been to a working ranch. For the past five years, the brand has provided that experience by visiting Atterholt Farms and other Angus operations.
"We have a great partnership with the Atterholt family and several other farms," says Deanna Walenciak, vice president of brand marketing, domestic. "But a lot of groups tell us an hour and a half isn't enough time on the farm. They want to be out there longer and do more."
To grant that greater experience, CAB purchased 109 acres of Chippewa Valley Angus Farm, a working ranch about 7 miles northeast of the brand's office.
"It helps us tell a better story because it allows our customers to see that we are completely transparent in what's happening at the farm," Walenciak says. "When they can get to a farm or ranch, it's a game changer in their minds. They're so impressed."
This purchase is only part of Rod and Laurie Ferguson's Chippewa Valley operation. Along with the facilities on the 109 acres, CAB has leased back the land to Chippewa Valley to continue business as usual.
"The farm's going to stay a farm," Walenciak says. "It will remain the working operation that they are because that's the authenticity that our guests want to experience."
Currently, CAB takes guests to the Atterholt Farms year-round. In Northeast Ohio, outside events aren't comfortable six months out of the year.
"The biggest change we'll make at Chippewa Valley is incorporating 'creature comforts' like a temperature-controlled room, restrooms, and a place to serve meals with a kitchen."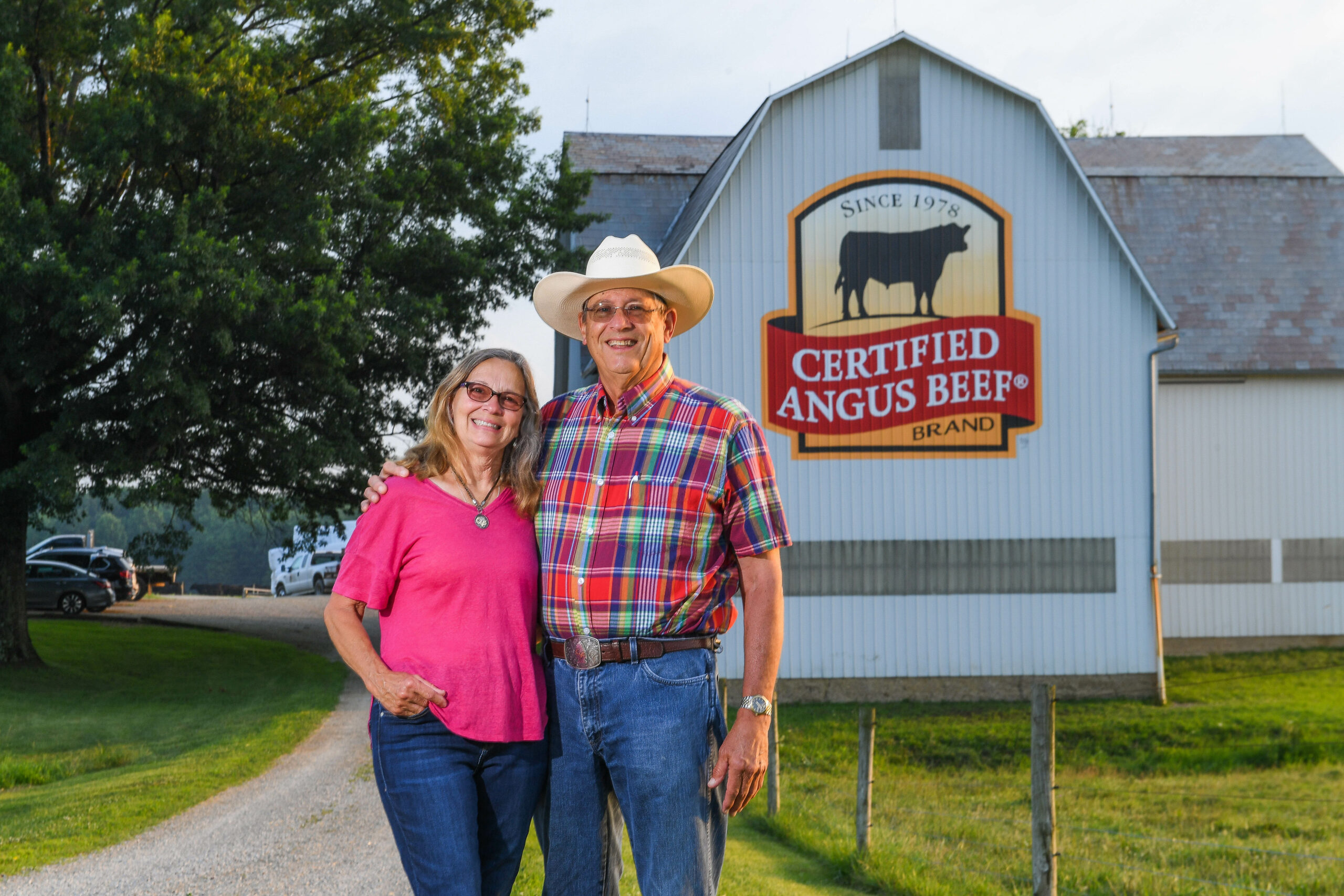 In the short term, Walenciak says the brand will work with the Fergusons to determine their needs, do some pasture development and pour concrete.
By having these facilities, Walenciak says the brand can create more of what their guests want to do like help feed cattle, or witness calves being born.
"Eighty to ninety percent of our guests at the Culinary Center today have never been to a working farm," she says. "Some of the biggest things they want is a chance to meet the people and see cattle up close. We can't provide that experience unless we're standing in a barn. So, let's throw out a bale of hay, let the cattle come close."
Walenciak says this experience is even eye opening for international guests.
"We host groups from places like Japan, Korea, the Middle East and it completes their picture, their trust, of our American beef industry when they can get out to a farm. When they come to Wooster, we can roll out the red carpet in everything: culinary, meat cutting and farm. There's no other brand that they can have that much confidence in. It really completes a whole package."
For those who can't make it to Wooster, ranch days featuring Angus farm and ranch families across the country will continue.
A day on the farm or ranch becomes a story students, chefs, meat managers and foodservice sales people tell with excitement when talking about Certified Angus Beef long after their visit.
"This new facility is going to open up countless opportunities," she says. "I hope people start to identify Wooster and visiting Certified Angus Beef as a destination because they can get to the farm, the culinary center, and the meat lab. That becomes a really cool experience."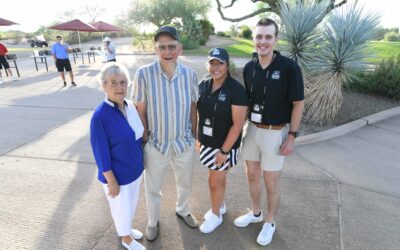 Over the last 22 years, Certified Angus Beef has awarded $418,500 in scholarships through the Colvin Scholarship Fund. While that number has had a positive influence on many students, this year held a few extra special moments for the fund: the addition of a third category to support more education paths; a record-breaking dollar amount awarded; and the highest donation support ever from partners at the 2022 Annual Conference.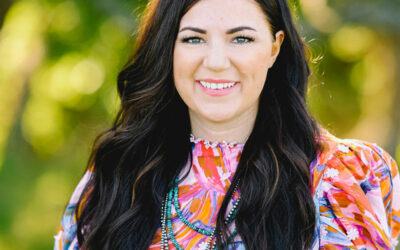 Genetics and management are at the forefront of targeting the Certified Angus Beef ® brand but communicating beef value propositions to cattlemen guides informed business decisions. To bring the most relevant production and economic information to cattlemen, CAB hired fifth-generation rancher Lindsay Graber Runft as director of producer communications.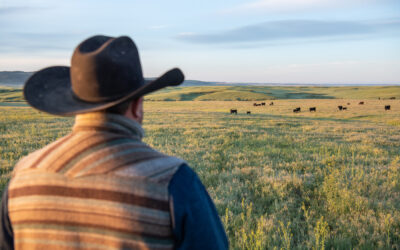 With ranchers continuing to produce high-quality beef at notable marks and consumer demand staying strong, Certified Angus Beef closed its books on the second-highest sales year of record. The brand's success is a reflection of an entire community pointed toward providing premium beef, starting with steady supply.