Evocative, emotive "marbling"
by Miranda Reiman
July 2008
To start a lively discussion amongst a group of cattlemen, just utter the word, "marbling." It's been called one of the most emotive words in the beef industry. From those who dismiss it as unimportant to the staunch defenders, opinions will vary.
A presentation at the American Society of Animal Science annual meeting earlier this month focused on the science behind the word. Larry Corah, vice president of Certified Angus Beef LLC (CAB), shared research related to the value of marbling.
"Nearly all beef scientists and connoisseurs indicate that there are three key attributes to beef palatability: tenderness, juiciness and flavor," he said.
If it's not met, tenderness is the most important.
"It is clearly a threshold trait," Corah said. "The good news it that most researchers agree the beef industry has made great progress in both understanding and improving tenderness issues."
Studies show marbling accounts for between 8% to 18% of the variation in tenderness, but Corah said it's more significantly tied to juiciness and flavor.
Two separate multi-city studies proved that, when tenderness was held constant, consumers buy meat based on flavor.
"Data out of Texas Tech University tells us that flavor is 2.5 times as important as tenderness when it comes to consumer acceptability," he said. "The taste they look for is a direct result of at least 80 to 90 days on a high-concentrate diet."
The consumer preference for marbling isn't isolated from the market price of beef, said Corah.
"In the last 10 years, market differentiation has developed as a result of the demand for enhanced beef quality," he noted. "Colorado State University studies show that if beef tastes great, people are not only more likely to buy it but more likely to pay more for it."
That's why over 40% of all fed cattle are marketed on quality-based grids, and those that make Premium Choice add more than $500 million per year to the industry.           
"The research not only says that marbling is important, but it's also complicated," he said, noting factors like genetics, nutrition, breed and environment.
"I would argue that there have been three major technologies in the past 50 years in our business: implants, ionophores and beta-agonists," Corah said. None have a positive effect on marbling, and a few—aggressive implants and Beta-II agonists—can be detrimental.
"We really need more research to understand the mechanism in which these management practices affect marbling," he suggested. "The National Beef Quality Audit says we're leaving $26.81 per head on the table in lost quality. That's a lot.
"As we continue to make great strides in tenderness, the ultimate driver for beef demand will be flavor," Corah predicted.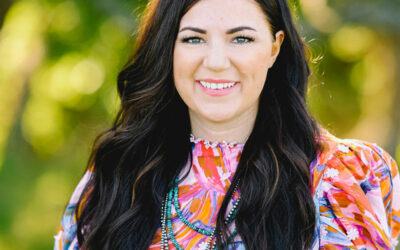 Genetics and management are at the forefront of targeting the Certified Angus Beef ® brand but communicating beef value propositions to cattlemen guides informed business decisions. To bring the most relevant production and economic information to cattlemen, CAB hired fifth-generation rancher Lindsay Graber Runft as director of producer communications.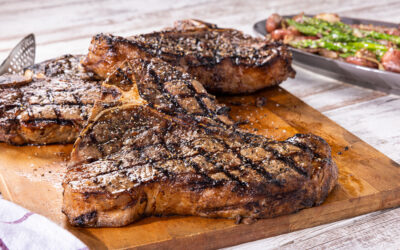 The brand recorded the second largest ever sales volume in fiscal 2022 with total sales culminating in 1.234 billion pounds, a 1.6% increase on the prior year. The sum was narrowly below the brand's 2019 record 1.25 billion pounds sold.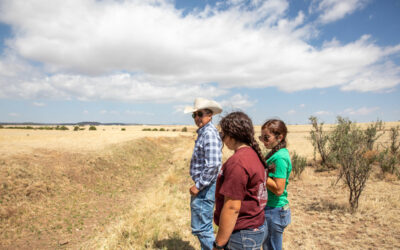 For Manny and Corina Encinias' family of nine, sustainability runs deep. They are stewards of a legacy, working the land dating back to 1777, when the first generation began herding sheep in the nearby Moriarty community. Today they focus on cows well suited to the harsh New Mexico desert, fostering community strength and creating opportunities for others to follow in their footsteps.