Certified Angus Beef Expands Offering with Grass-Fed Beef
Certified Angus Beef ® Grass-fed launches with Niman Ranch.
by Lindsay Graber Runft, CAB director of producer communications
May 16, 2023
Consumer demand for high-quality beef has been a long-time sales driver for Certified Angus Beef (CAB) and ultimately, it has increased demand for superior Angus genetics. As consumer preferences evolve, the brand is growing to provide premium beef for every liking.
And now, that will include a grass-fed option: Certified Angus Beef ® Grass-Fed by Niman Ranch.
"While our core focus remains on the quality of our traditional product, we recognize that there is a growing consumer interest in grass-fed beef," says John Stika, President at CAB. "This product will represent a small portion of total sales, but it's an important addition that helps us meet the needs of consumers who have different preferences — while offering them the high-quality beef they expect from us."

The Certified Angus Beef ® Grass-Fed by Niman Ranch product will make up less than 1% of the total CAB supply. A niche product, the grass-fed, natural beef will initially only be available through a few, exclusive restaurants and grocery stores.
Consistent with all Certified Angus Beef ® brand products, the grass-fed beef must meet all 10 specifications to qualify for the brand. With marbling a necessary specification to guarantee flavor and tenderness in beef, exceptional Angus genetics are key.
John Tarpoff II, Vice President of Beef for Niman Ranch, knows the value of high-marbling Angus cattle. He attributes the consistent, well-marbled Certified Angus Beef  ® brand grass-fed product to the right genetics, quality pasture forages and top-notch animal care that minimizes stress.
Stika notes that CAB has long heard the request for a Certified Angus Beef ® grass-fed product, but it wasn't until now the brand could offer a grass-fed program that included the brand's specifications.
"We're always looking for ways to meet the changing needs of our customers," says Stika. "This collaboration with Niman Ranch allows us to continue offering choices to consumers at the meat case and on the restaurant menu, without compromising quality and taste."
Although availability of this new product is limited, it's an integral piece of CAB's business maintaining relevancy in the marketplace and driving demand for Angus cattle.
Who is Certified Angus Beef ?
The original Angus beef brand. Based in Wooster, Ohio and owned by family farmers and ranchers, we're more than just Angus beef. Only the very best makes our cut. We set strict standards to certify every bite is tender, juicy and full of flavor, whether you're cooking at home or dining at the best steakhouse. It's why we're the world's most trusted beef brand and have been since 1978. For more information, visit CertifiedAngusBeef.com, follow the brand on Facebook, Twitter, Instagram, Pinterest and LinkedIn, or join the brand's Steakholder Rewards™ loyalty program.
About Niman Ranch
Niman Ranch is a community of over 600 independent family farmers and ranchers who raise pork, beef and lamb traditionally, humanely and sustainably to deliver the Finest-Tasting Meat in the World®. Niman Ranch is the largest farmer and rancher network in North America to be Certified Humane®. The protein of choice for America's most celebrated chefs, Niman Ranch is also the premier option for discerning home cooks looking for meats Raised with Care®, with no antibiotics or added hormones—ever. Follow Niman Ranch on Facebook, Twitter and Instagram.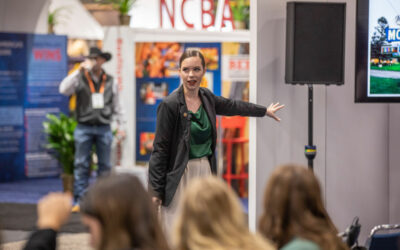 The Certified Angus Beef ® brand is often advertised as "the best," and taste secured its growth around the globe. As a younger generation of consumers has more buying power in the market, their expectations of high-quality beef are expanding. Here's how the brand is meeting this new wave of demand.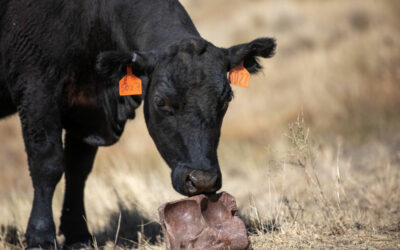 With drought and high input costs in the balance, it takes sharp management decisions to keep black ink on the bottom line. Knowing what to cut back or keep doing was the focus for Dusty Abney, beef cattle nutritionist for Cargill Animal Nutrition, during his Cattlemen's College session at the 2023 Cattle Industry Convention.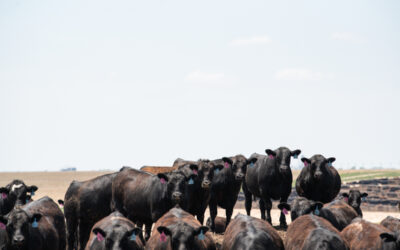 While the competition is growing, the brand's team of 150 diligently works to differentiate CAB from the rest of the pack. Consumers can feel confident purchasing the Certified Angus Beef ® brand, a high-quality product that is the result of Angus farmers' and ranchers' commitment to quality.