After a long day of work, there's nothing ranchers love more than coming home to a big ol' tender and juicy steak. How can it be so darn satisfying every time? Just thinking about the aroma makes my mouth water.
Our Nebraska Sandhills cow-calf ranch has been in the family for nearly 120 years. I grew up eating home-raised beef and I'm proud to say we enjoy it for almost every meal, 365 days a year. We love beef from the oven, pan or grill, but our passion is on the cattle production side.   
Like many thousands of others, we're suppliers for the Certified Angus Beef ® (CAB®) brand. We save back some of our best for the family, and what we raise is so naturally delicious—no matter how we prepare it—that we haven't given cookery as much thought as some. Chefs and foodies, for example.
Maybe we were so focused on cattle, and they on preparing beef that we didn't see all we have in common.
Raising cattle, like creating innovative beef dishes, takes precision, grit and science. It also takes a little spice and fire. The results are better the more both ends of the supply chain "get" what the other is doing and why. I've come to realize that through my internship with the brand this fall.
It turns out there's quite a bit more that goes on after we ship our calves to feedyards each January.
I've always admired my dad's spirit of dedication as steward of the land and natural resources while producing the best beef ever. Now I've seen the same spirit all along the chain, in the innovative drive to add value to that beef.
Communicators share in it, too, as in the brand's new podcast (like a short online radio show), called Meat Speak.
The podcast shares insights that a busy chef or rancher like my dad will fine fascinating, from "Why Meat Matters," to "The Science Behind Dry-aging," to new ideas on burgers, short ribs and local-style barbecue. You can even hear how the brand tells your story to consumers in episodes like "Thank You, Farmers and Ranchers."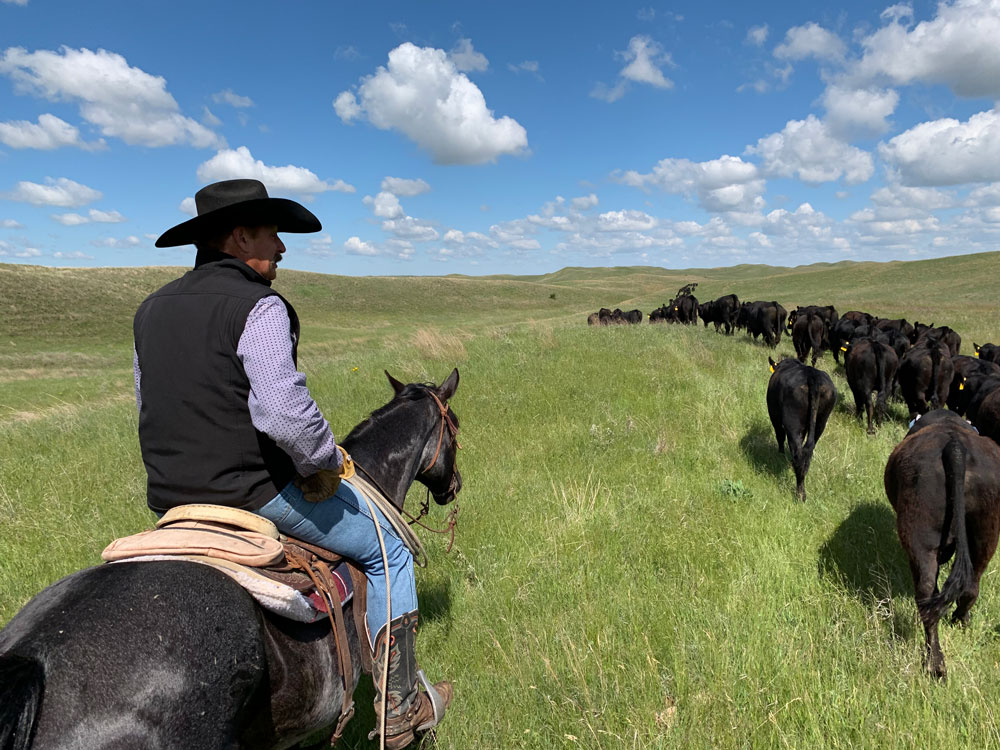 I like to imagine my traditional-cowboy dad riding along a cattle drive with air pods in, listening to what might spur a menu change at home to something fancy, like they whip up at the CAB Culinary Center. It could happen—he's more techie than you'd imagine!
On the beef-demand drive, Meat Speak aims mostly to reach those on the prep and sales side who are as many generations removed from the ranch as my family has been out here. It gives them a chance to better understand how beef gets safely from pasture to plate, and what to do with the premium product when they get that chance.
But the CAB chefs and meat scientists are so good at sharing their know-how that a whole range of listeners will sign on from city streets to ranch sand hills and beyond.
Find Meat Speak on Apple Podcast, Spotify, Google Play or wherever you find podcasts, or visit https://www.certifiedangusbeef.com/podcast/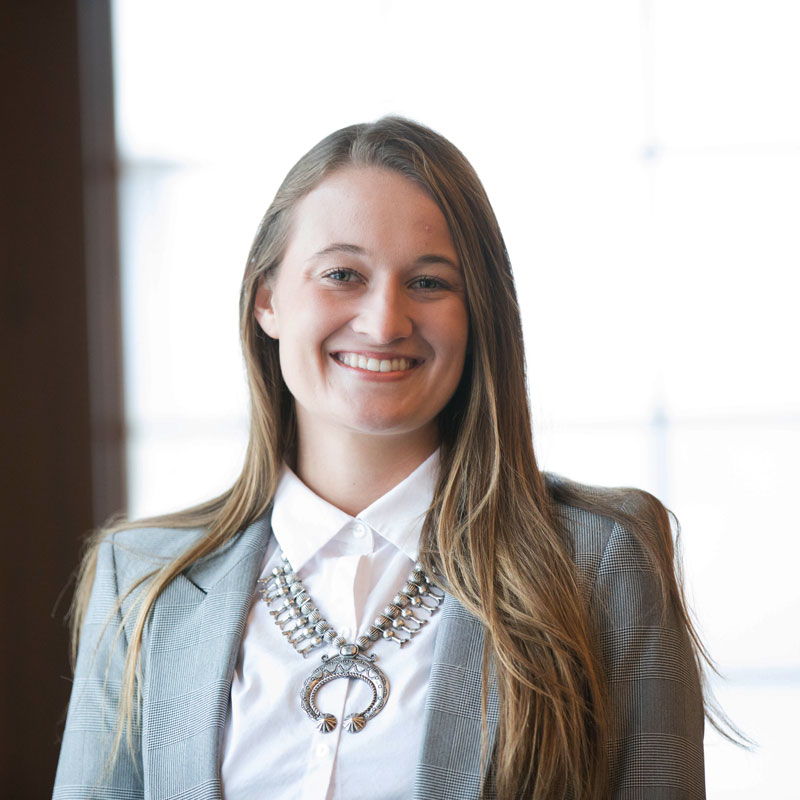 About the author: Natalie Jones
Natalie is the brand's fall intern on the producer communications team. A Beef State native, she proudly grew up on a century ranch near Stapleton, Neb. It's there she gained an immense understanding and passion for beef production and sharing stories from America's heartland.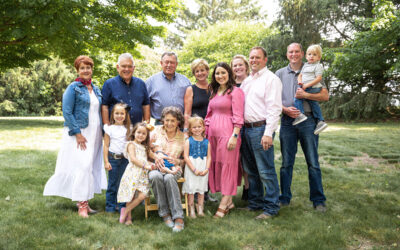 Seldom Rest Farms in Michigan, known for show-ring success, receives the CAB 2023 Ambassador Award for sharing their beef production story with Meijer grocery communications team and other CAB partners. The Foster family shares their passion for Angus cattle while fostering connections within the beef supply chain and promoting the Angus breed and CAB's role in the industry.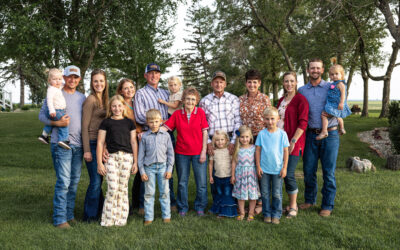 The Bruner and Wendel families earned the 2023 CAB Progressive Partner award by selling high-quality beef through Dakota Angus, LLC, as part of the CAB Ranch To Table program. They focus on their commitment to quality, data-driven decisions, achieve impressive CAB and Prime percentages and offer high-quality beef directly to consumers in their communities.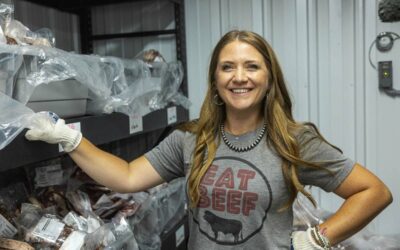 Pilot partners in CAB's Ranch to Table program, these North Dakota ranch families took some of the market volatility into their own hands in April 2022. Their leap of faith provides high-quality beef options for their communities and diversifies their income. Now they sell their finished cattle, as well as those of their customers, through Dakota Angus, a direct-to-consumer beef business.