Starting with the best in Russia
Amid the forest-rimmed meadows and newly cross-fenced pastures of western Russia, a quarter-million young beef cows earn their keep by producing high-quality beef while building rural communities and a sustainable future for families on two continents.
The Certified Angus Beef ® (CAB®) brand began production and sales in Russia this spring, through licensed partner Miratorg Agribusiness Holding, said CAB President John Stika.
Most of those cows are commercial purebred Angus, sourced mainly from the United States over the last eight years, and spurred by Russian loan subsidies aimed at building a modern food supply chain. A large share of them belongs to Miratorg.
Founded in 1995 in Moscow and already a leader in pork and poultry, company executives researched beef production systems. They were familiar with CAB from the imported product in Russia since 1998 until recent years, and on later visits to the U.S. that included shopping for Angus genetics and initial training in American ranch management.
The world's leading brand of fresh beef became a logical end target for the North American-style plan Miratorg announced in 2009 as it began to build up dozens of cattle ranches south of Moscow in the Bryansk region. Its leadership team reached out to CAB in 2011 to explore mutual opportunities, which have been discussed in CAB board meetings since 2013, according to minutes.
"The decision to expand beyond North America for the first time was not taken lightly," Stika said, "but we found much in common. It's rare to have the opportunity to engage with people starting from scratch," he added. "And while this partnership has great potential for Russian agriculture and consumers, it stands to strengthen the global reach and reputation of the Certified Angus Beef brand."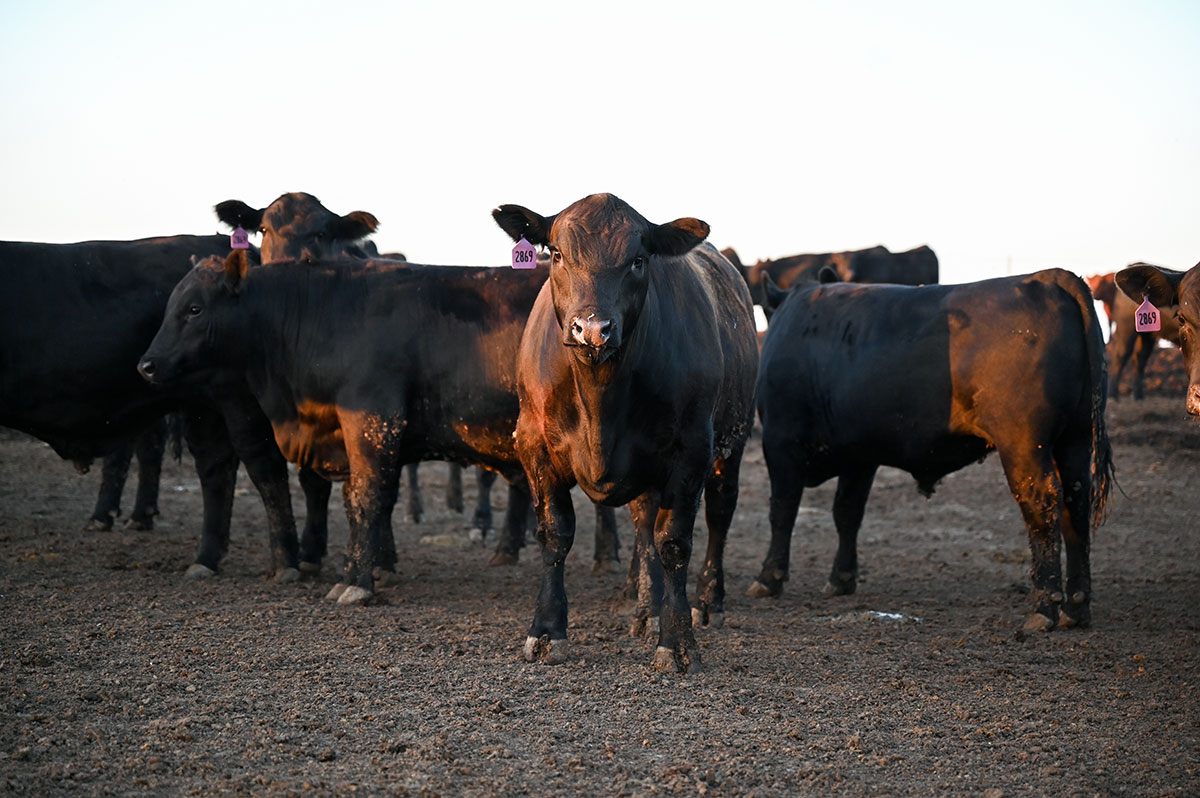 CAB board chair John Pfeiffer, Mulhall, Okla., said the decision is "a natural fit," good for the brand and for breeders: "This whole initiative started when Miratorg began building a herd based on superior Angus genetics from the U.S., and now they are an active member of the American Angus Association."
USDA's Foreign Agricultural Service (FAS) estimates more than $300 million in U.S. beef cattle sales to Russia in the last five years, most of that in 2012. Another 80,000 beef cows are expected to enter the country this year.
Two 50,000-head feedyards and Miratorg's 400,000-head annual capacity processing plant were completed in the last two years. These channel production from 140,000 Angus cows, primarily offspring of registered cattle and genetics imported from members of the American Angus Association. Such growth in the beef sector is in contrast to a continuing decades-long liquidation of the Russian cattle herd, mainly dairy or dual-purpose types not known for quality.
After several trips to Russia, Stika said the scale and quality of build in just five years is "impressive." No less, the commitment to integrity and the means to assure it at every level.
Carcasses certified in Russia must meet the same 10 quality standards established in the U.S. and also applied in Canada since 2000, Stika noted. "We have worked to implement systems and best practices that allow checks and balances and assure the integrity we all want." 
As in North America, all cattle are inspected for wholesomeness and safety in Russia, but the country has no quality grading system. That's why the new processing plant utilizes the same state-of-the-art carcass imaging technology proven and used in North America to decide which beef earns the brand.
"The carcass grading images as well as video from strategically identified areas in the plant are live-streamed to our offices in Wooster, Ohio, where staff are committed to daily audits that verify integrity," Stika said. "Miratorg has graciously met all of our requests to have both real and virtual access to data and information to protect the brand's integrity, partly out of practical necessity but equally a voluntary Miratorg commitment to transparency."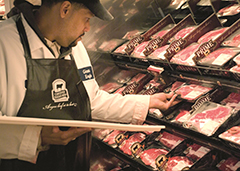 Pfeiffer noted. "They share our vested interest in making sure the brand is the same high quality coming out of their plant as it is out of our existing licensed packing partners in the U.S. or Canada."
CAB did not set out to expand production into Russia or any other region, Stika added. But the huge, existing Russian investment in U.S. Angus genetics "provided the opportunity to ensure quality from the start." While U.S. quality grades have lately risen above 5% USDA Prime, the Miratorg herd starts at 20% to 25% hitting Prime-equivalent marbling scores.
"Fundamentally, this was a decision about aligning with people  committed to the same values and using best practices that ensure integrity, quality, safety and care at every step," Stika said.
As a global brand, CAB does business with partners in 53 countries around the world.
Production of the brand in Russia, initially modest and focused on middle meats for foodservice customers, can grow with CAB's active role in market development in Russia (closed to U.S. beef since 2013) and in other countries like Saudi Arabia that now have limited access to the brand.       
"That kind of involvement positions us to protect the use and equity of our trademark in international markets," Stika said. "Because Miratorg is the right partner – committed to quality in every aspect of this endeavor – we are able to provide more consumers access to our brand, and work together to reduce confusion about Angus brands among customers and consumers."
Premiums paid to U.S. producers depend on the growing strength of worldwide demand for the brand they own, he said.
Pfeiffer said he appreciates the common values of "capitalism with integrity" that Miratorg represents.
"Working with them as they build a Russian beef community and infrastructure complements and supports our mission, and that of everyone who uses registered American Angus genetics to produce premium beef," Pfeiffer said.
"Miratorg registers cattle and helps build our database while paying commissions to the brand, supporting global growth and trademark security," he added. "As an Angus breeder and consumer, those are all great things."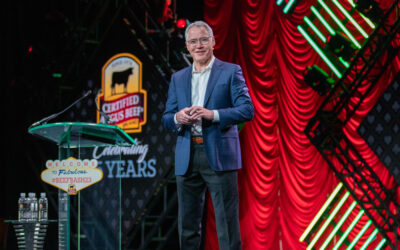 As drought conditions persist across much of cattle country, farmers and ranchers are at a pivotal juncture in the cattle industry's landscape. What impact does this prolonged dry spell have on the nation's herd numbers? When will heifer retention begin? How will industry dynamics influence the spring bull sale season?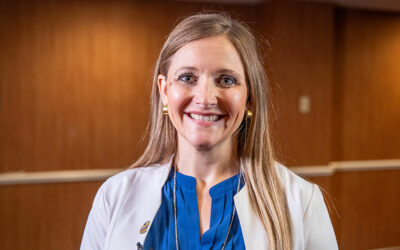 Sara Scott, Vice President of Foodservice for Certified Angus Beef, emphasizes the importance of taste over price in the beef market during the Feeding Quality Forum. As consumer demand for high-quality beef grows, Scott highlights the need for increased supply and encourages communication with packer partners to meet the demand for Prime beef.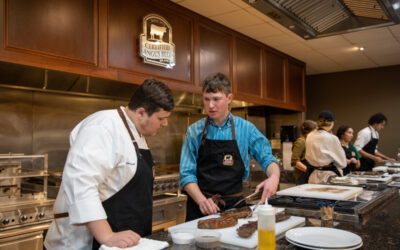 CAB is committed to prioritizing consumers' evolving expectations for high-quality beef, sustainability and connecting the next generation. Explore our Ranch to Table program and learn how we connect the next generation of ranchers and culinarians for a brighter, more sustainable future for the beef industry.