Expensive bulls aren't that expensive
Mark McCully, our assistant vice president for supply, has been traveling to bull sales this spring and that got him thinking….read on to find out what's on his mind. –Miranda
Growing up I remember arguing with my parents, telling them their economic reference points were stuck in the 1950s. They would tell me about times when a loaf of bread cost a nickel, the movies cost a dime, etc.
Any son hates to admit  that they might be acting like their parents, but lately I have caught myself using economic reference points that are getting a bit dated. I still think all hotel rooms should cost less than $80, I should be able to take my family of four to the movies for less than $20, and $30,000 should buy the biggest, nicest truck on the market.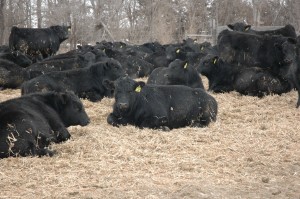 If I am honest, I've had some of the same thoughts when reading Angus bull sale reports over the past couple of years.  "Wow, can a commercial guy really afford to pay THAT for a bull?"
To recalibrate my economic reference points, I started doing some math. A few months ago, Miranda wrote about a calculator that Jim McGrann, emeritus ranch management economist at Texas A&M, developed to help determine what you could pay for a bull.
I played around with that calculator and used the "pounds of calf required to pay bull depreciation" feature for this comparison.
I used to think of $3,000 as a good average price for a registered Angus bull for a commercial herd, so I started from there. I went back in time about 5 years when feeder cattle were worth $90/cwt. and cull bull prices were $60/cwt. With those assumptions (and a 4-year productive life), that $3,000 required 21.3 lb. of calf to pay for his depreciation.
Using today's figures of $175/cwt. feeders and $90/cwt. salvage bull price, a $5,000 bull only requires 19.3 lb. of calf to cover his depreciation. So my $3,000 average needs to be increased to $5,000 to remain on par.
Also, looking at "lb. of calf to pay for bull depreciation," a $1,000 additional investment (going from $5,000 to $6,000) only requires an additional 5.7 lb. of calf from that bull to pay for himself.
Another way to look at it: every additional 6 lb. of weaning weight a bull can bring to my cowherd is worth me paying $1,000 more. Using my $5,000 base, if I find a bull with an 18-lb. WW EPD advantage over the average bull, he's worth $8,000. That doesn't even get into the added value a bull with better carcass EPDs can bring.
So going back and looking at some of the prices paid for registered Angus bulls in recent sales I am convinced most cattlemen are way ahead of me in doing this math.  Paying up for a good bull really makes sense…. and dollars and cents.
-Mark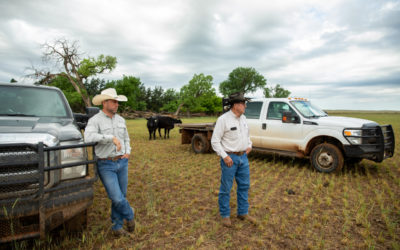 Diversification proved to be key in evolving the ranch. What began as an Angus-based commercial herd, the trio took signals from the data and sought new avenues for revenue. The Woolfolk men have a target: creating more high-quality, profitable cattle. As for how to get there? They'll continue to follow the numbers.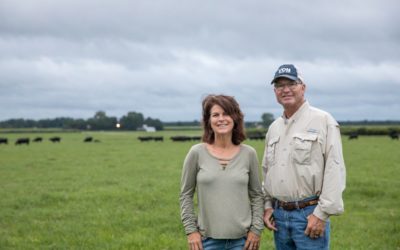 First-generation seedstock producers Kevin and Lydia Yon, along with their children, Drake, Sally, and Corbin, have been continuously improving their farm since they drove the first fence posts on what was a 100-acre abandoned peach orchard in 1996.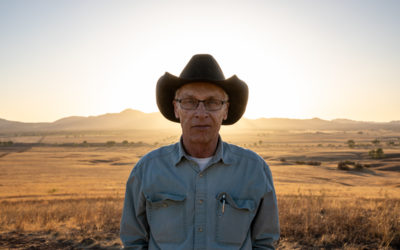 Ross Humphreys' adept gait tells of many days in and out of the saddle checking his herd, fence lines, water tanks, and grass availability. Yet at 72, he can still drop down and roll under the barbed wire fence quicker than most men half his age. But Humphreys is not your typical cowboy. He's a chemist, book publisher, family guy, conservationist, and rancher.