2022 Success Stories
We say we're the Brand that Pays®, but don't just take our word for it.
Learn from fellow producers how targeting the Certified Angus Beef ® brand has affected their businesses and bottom lines. We realize there are a 1,000 ways to successfully produce cattle that gain and grade. Production methods vary based on environment and available resources. What fits your neighbor's operation might not work in yours.
These are the stories of our 2022 Certified Angus Beef producer award winners who were recognized at our Annual Conference. Cattlemen share what's worked for them (and some of what hasn't) and why they focus on raising cattle that do well on the ranch and still perform on the plate and for the pocketbook.
If you know someone deserving of recognition, nominate them for an award.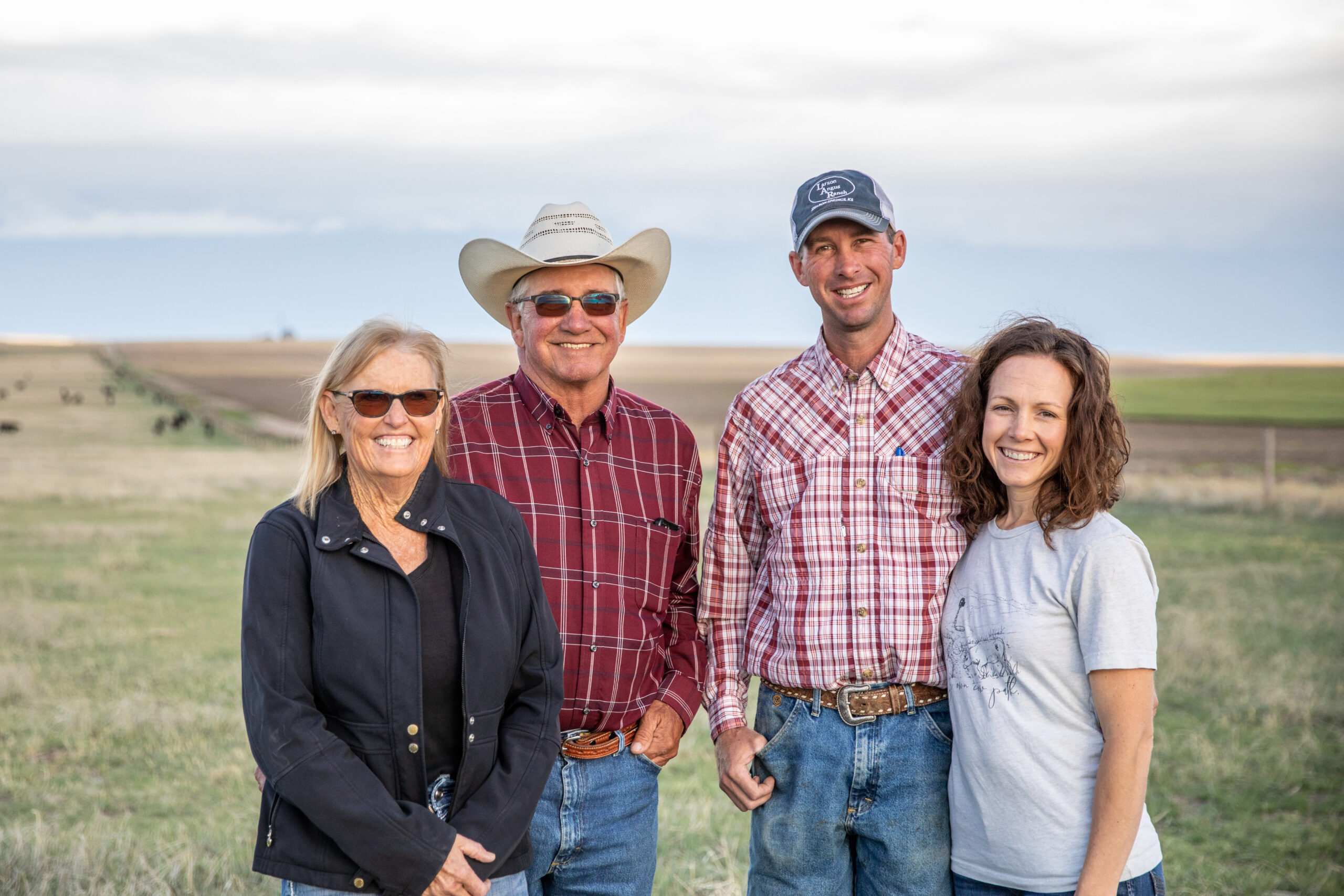 Seedstock
Following Second Dreams
​Economics and a newfound passion led him back to the family ranch, where he jumped into studying genetics and the Angus Journal. They've since grown Larson Angus Ranch to 800 cows. Since 2007, that's been with the help of their son Brady along with his wife Kyla, bringing up a fifth generation on the land.
Cow work, genetic improvements and breeding plans are on the table for hours because building the perfect cow takes constant adjustments to the plans they lay out. The Larsons are working on a masterpiece that moves their families and customers closer to "best" every day.
Their determined journey toward elusive perfection helped Larson Angus Ranch earn the CAB 2022 Seedstock Commitment to Excellence award.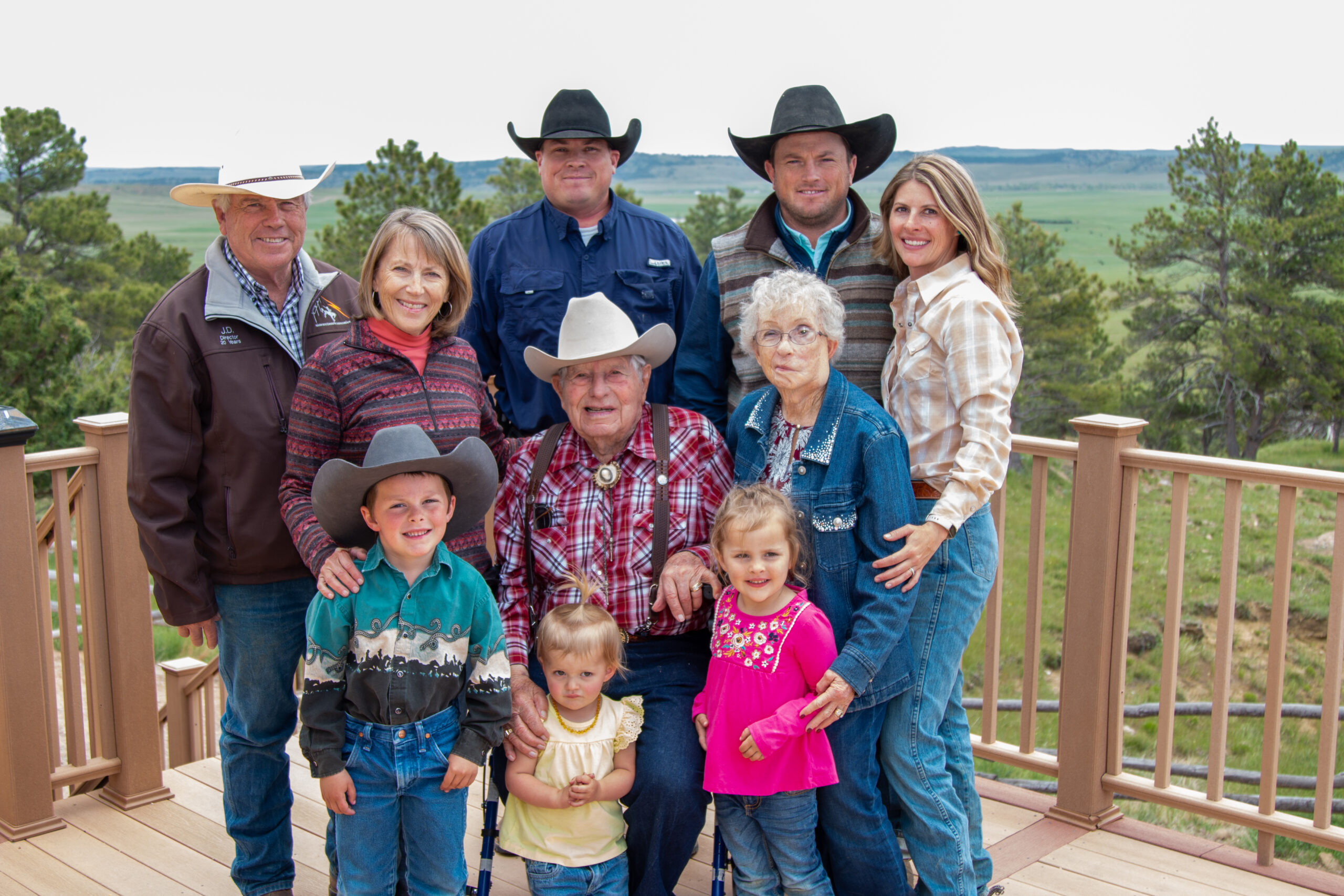 Commercial
The Competitive Drive
Whether it's in the curved panels of an auction ring or the arch of a boundary line on a wrestling mat, the Wasserburgers of Lusk, Wyoming, know what it takes to enter an arena, eager to compete.
The Bootheel 7 brand that marks the hips of their herd could stand for the seven state wrestling titles held between three boys in the fourth generation, but that mark far predates their competitive drive. It's been the brand carried by Wassserburgers looking for the 'W' since the homesteading era.
Their hands were raised in the winners circle again as recipients of the 2022 CAB Commercial Commitment to Excellence Award. The honor marks years of channeling such athletic intensity into success on the ranch.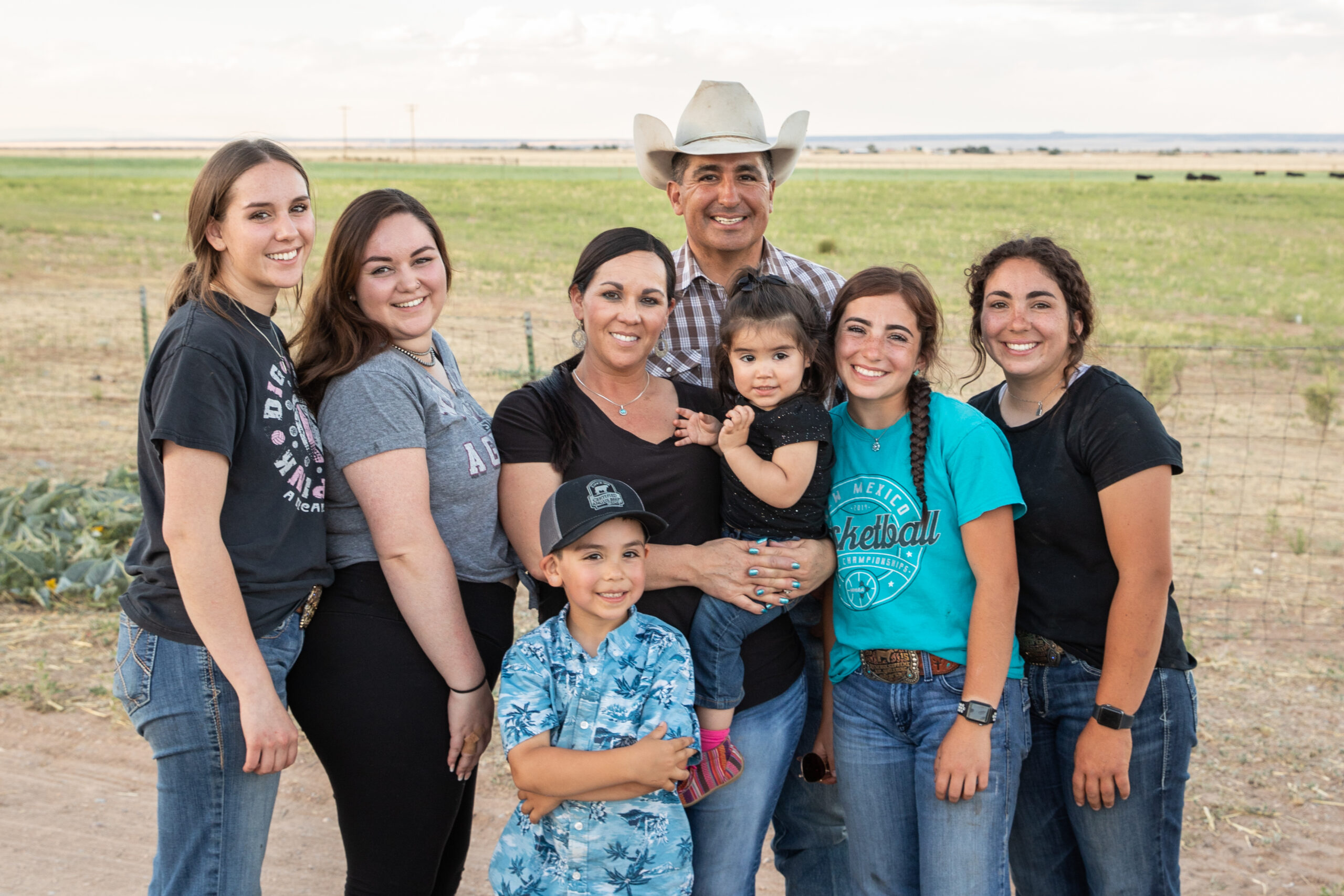 Sustainability Award
A Drop of Hope, Heap of Hard Work
Ranging from 22 to 2 years old, Marley, Bella, Mia, Ellie, Carly, Rio and Zia bring distinctive personalities and interests to the family dynamic. Even if they don't all end up on the land, their parents hope the ranch upbringing makes them more compassionate and empathetic.
For Manny and Corina Encinias' family of nine, sustainability runs deep. They are stewards of a legacy, working the land dating back to 1777, when the first generation began herding sheep in the nearby Moriarty community. Today they focus on cows well suited to the harsh New Mexico desert, fostering community strength and creating opportunities for others to follow in their footsteps.
Their holistic approach earned the Encinias family and their Buffalo Creek Ranch the 2022 CAB Sustainability Award.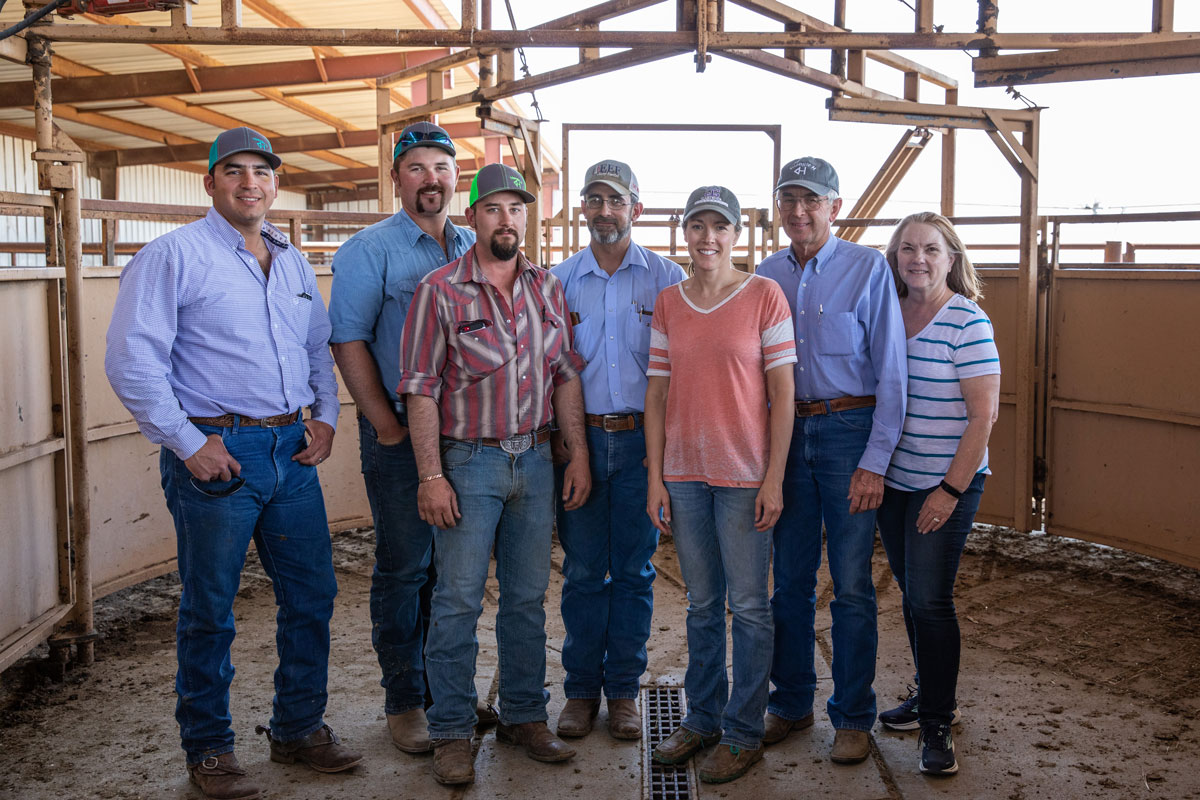 Feedyard
Like Father, Like Daughter
For most of Marisa Kleysteuber's life, she's followed in her father's footsteps.
"This is a passion," she says. "I've just always wanted to come back and be a part of the legacy that my dad created and carry it on."
Home is Triangle H where she and dad Sam Hands care for more than 8,000 fed cattle between a feedyard in Garden City and another 20 miles west in Deerfield.
For Hands, there's no short answer to anything. Problems are approached with thoughtful consideration to every possible outcome. Solutions are executed with care. It's more than a suggestion on how to treat everything from people to cattle to equipment, it's simply the Triangle H way. They work to be the best in everything they do – a mindset that he's passing on to his daughter.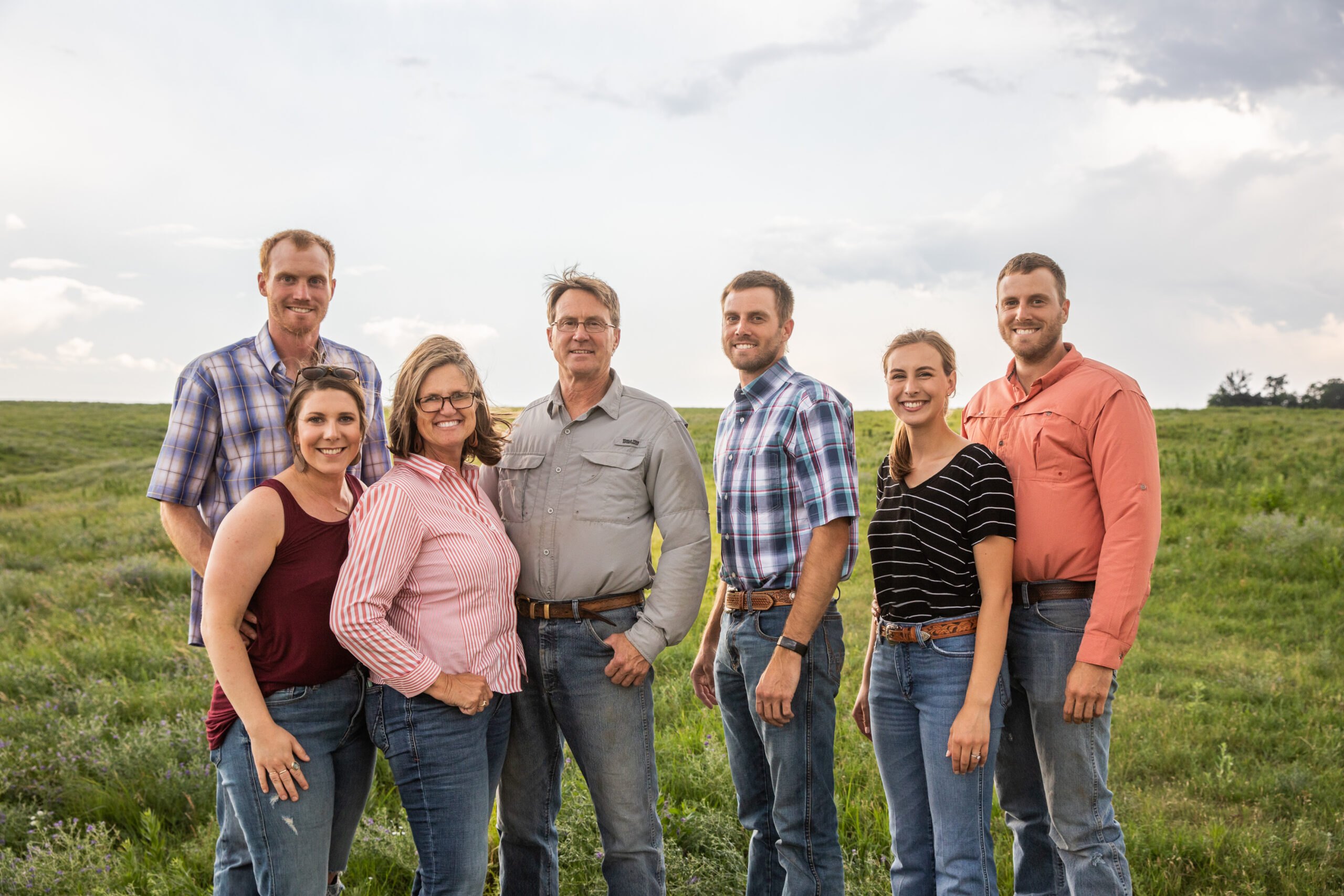 Progressive Partner
Progress, Not Perfection
Most know her as an advocate for agriculture. Countless farmers and ranchers respect her as an enlightened Angus breeder. Many call her a friend, neighbor and mentor.
She will ask you to just call her "Debbie."
Debbie Lyons-Blythe works alongside her family in the Kansas Flint Hills to raise the best beef, paving the way for a more sustainable beef supply. They do it one breeding decision, management practice, farm tour and conversation at a time.
Working toward a better beef business earned Blythe Family Farms the 2022 CAB Progressive Partner Award.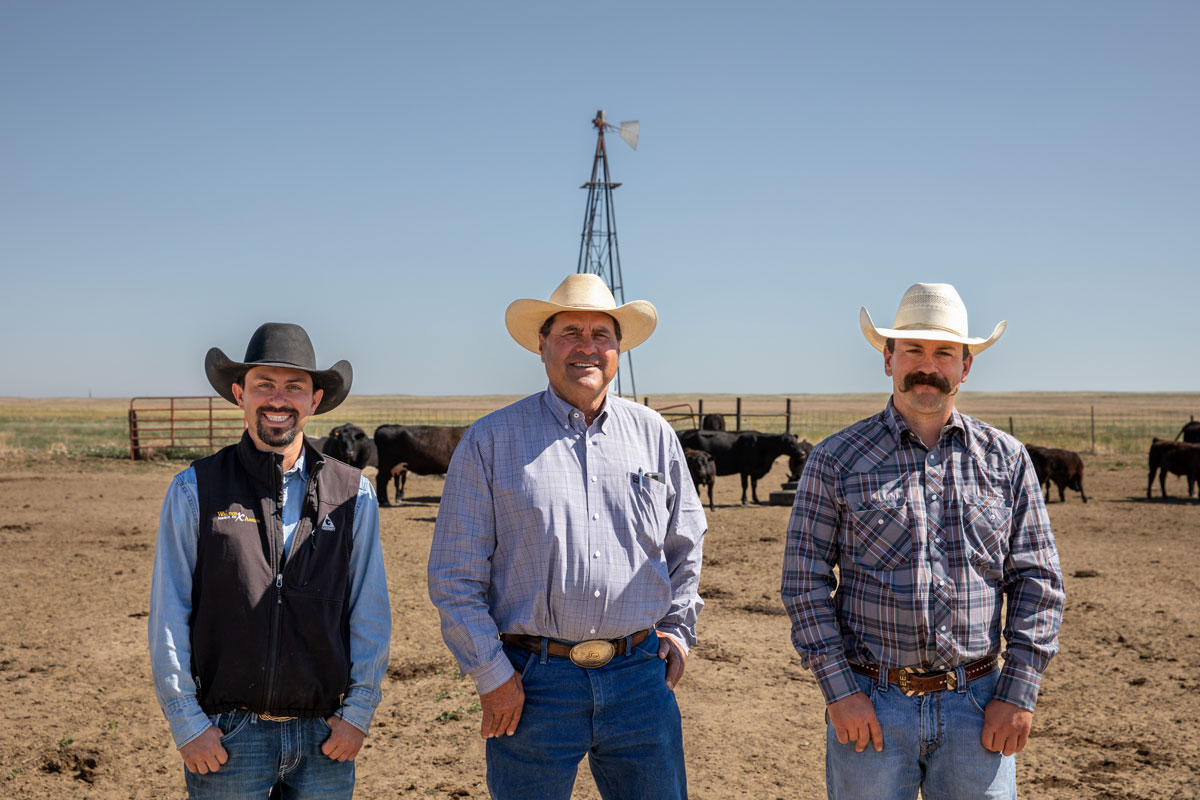 Ambassador Award
Going Above and Beyond
It's a normal day near Hudson, Colorado for the Walter family, yet the view is uniquely awe-inspiring for visitors who have never stepped foot on a ranch. As cows come in closer visitors take in the far-reaching pastures and breath-taking mountain views.
Some snap photos as they feed the cows a handful of grass while others shyly inch away as a curious young calf moves closer.
The spirit of hospitality and work to share how they raise high-quality beef earned the Walter family the 2022 CAB Ambassador Award.