Past Commitment to Excellence Award Winners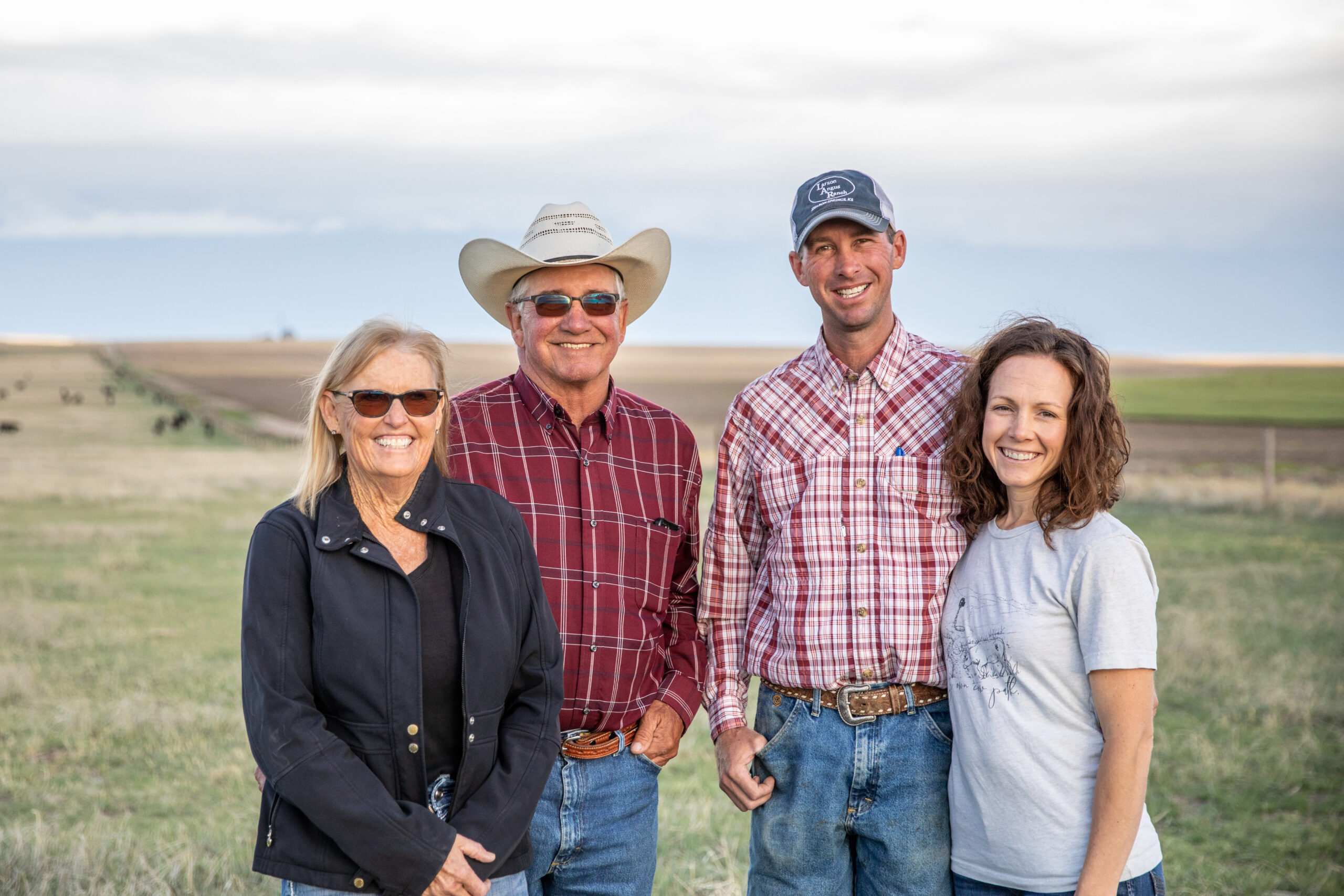 Seedstock Commitment to Excellence: Larson Angus Ranch
Cow work, genetic improvements and breeding plans are on the table for hours because building the perfect cow takes constant adjustments to the plans they lay out. The Larsons are working on a masterpiece that moves their families and customers closer to "best" every day.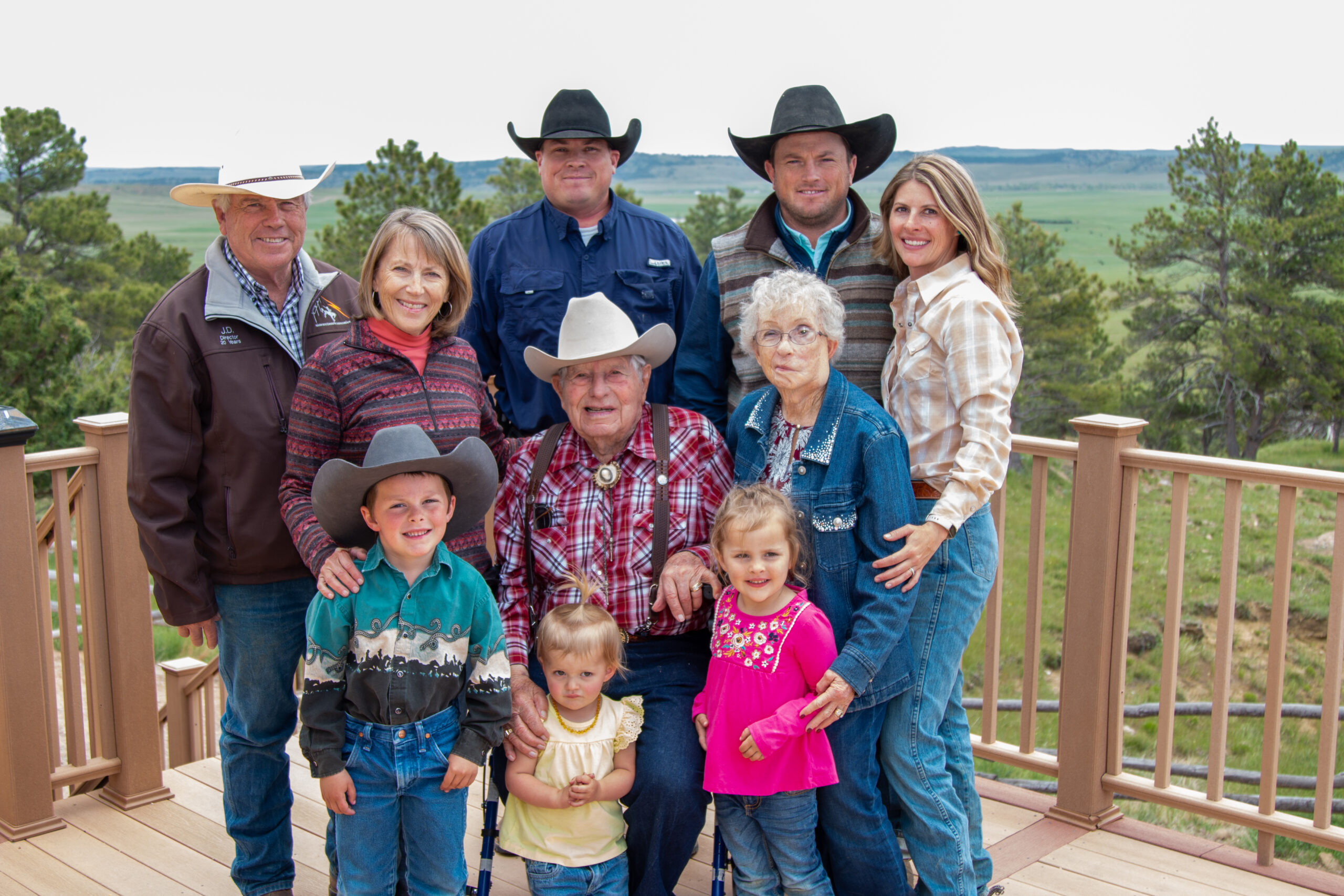 Commercial Commitment to Excellence: Bootheel 7
The Bootheel 7 brand that marks the hips of their herd could stand for the seven state wrestling titles held between three boys in the fourth generation, but that mark far predates their competitive drive. It's been the brand carried by Wassserburgers looking for the 'W' since the homesteading era.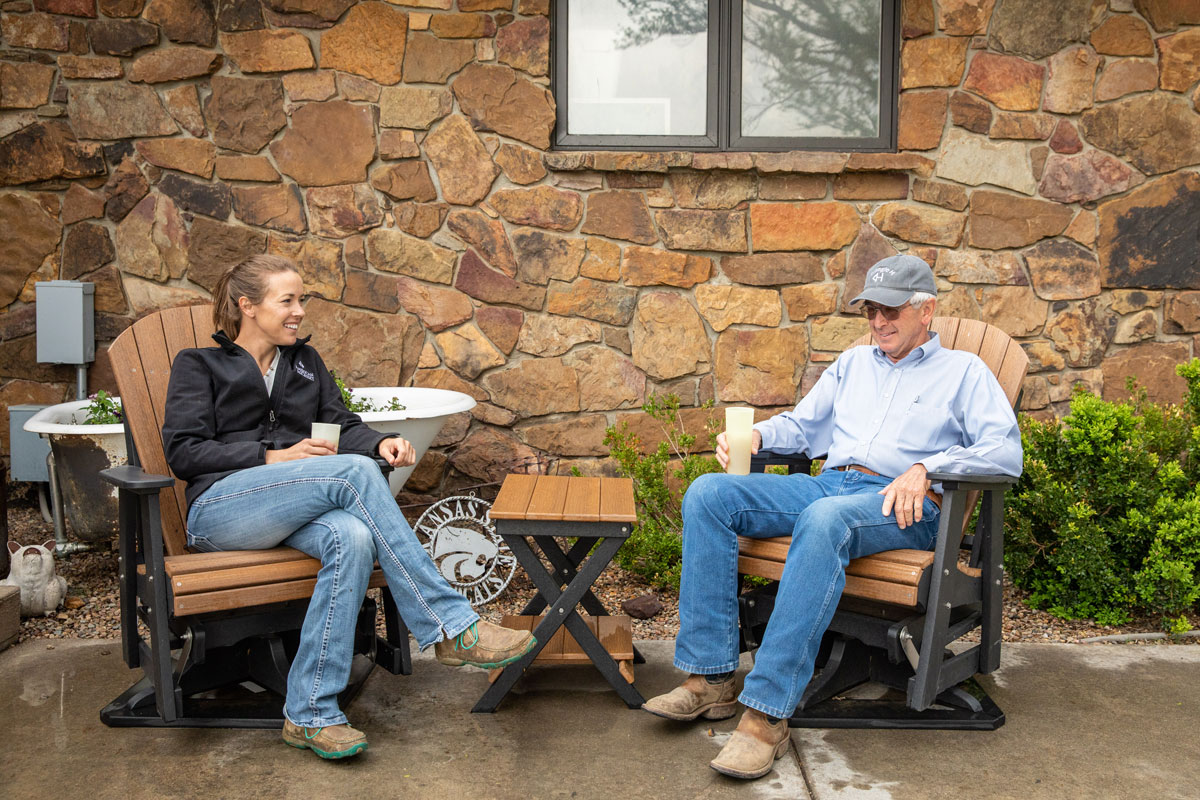 Feedyard Commitment to Excellence: Triangle H Feedyard
Problems are approached with thoughtful consideration to every possible outcome. Solutions are executed with care. It's more than a suggestion on how to treat everything from people to cattle to equipment, it's simply the Triangle H way. They work to be the best in everything they do – a mindset that he's passing on to his daughter.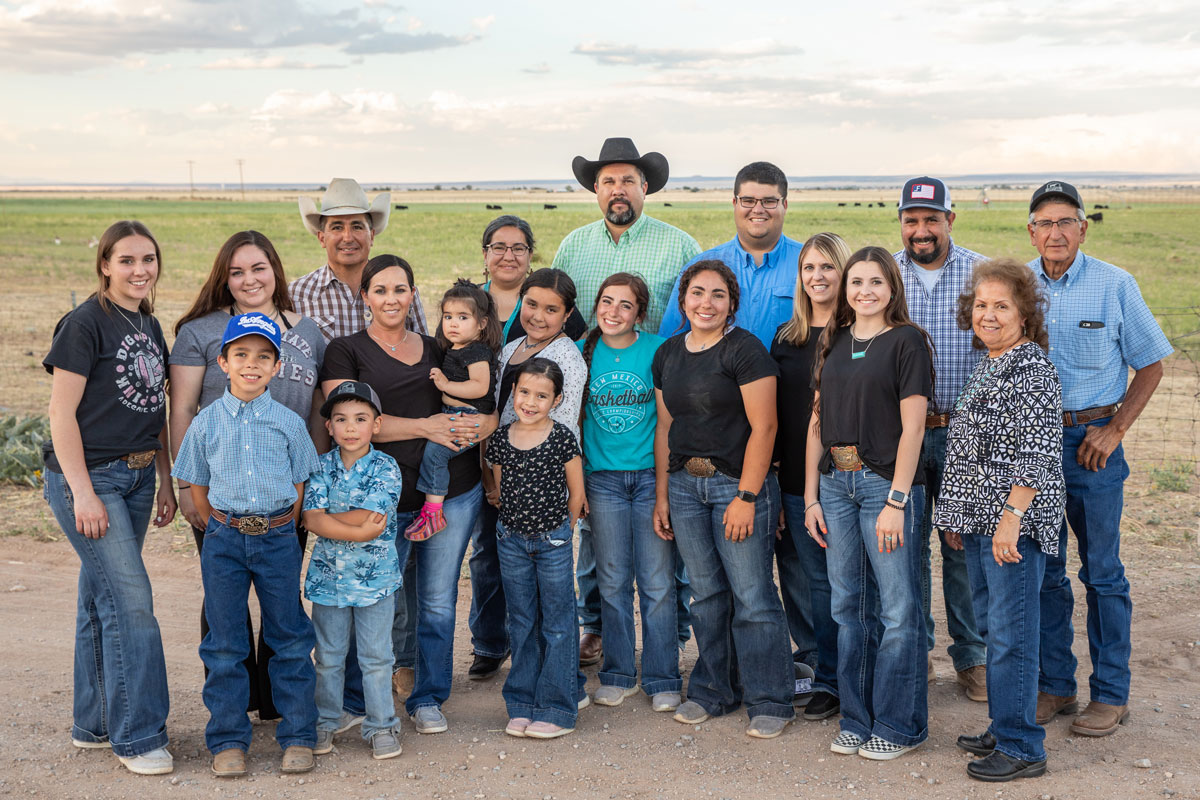 Sustainability Award: Buffalo Creek Ranch
For Manny and Corina Encinias' family of nine, sustainability runs deep. They are stewards of a legacy, working the land dating back to 1777, when the first generation began herding sheep in the nearby Moriarty community. Today they focus on cows well suited to the harsh New Mexico desert, fostering community strength and creating opportunities for others to follow in their footsteps.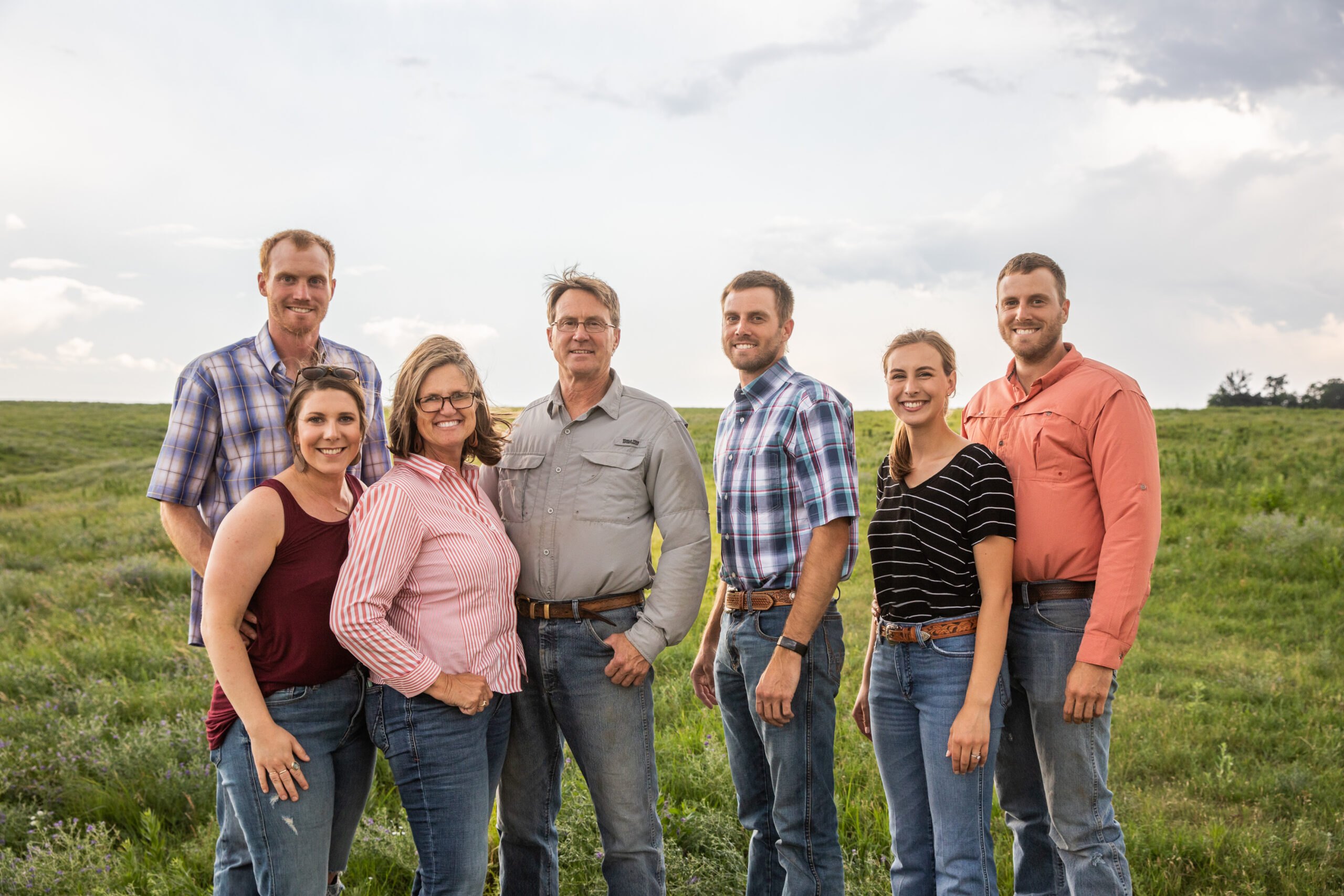 Progressive Partner: Blythe Family Farms
Debbie Lyons-Blythe works alongside her family in the Kansas Flint Hills to raise the best beef, paving the way for a more sustainable beef supply. They do it one breeding decision, management practice, farm tour and conversation at a time.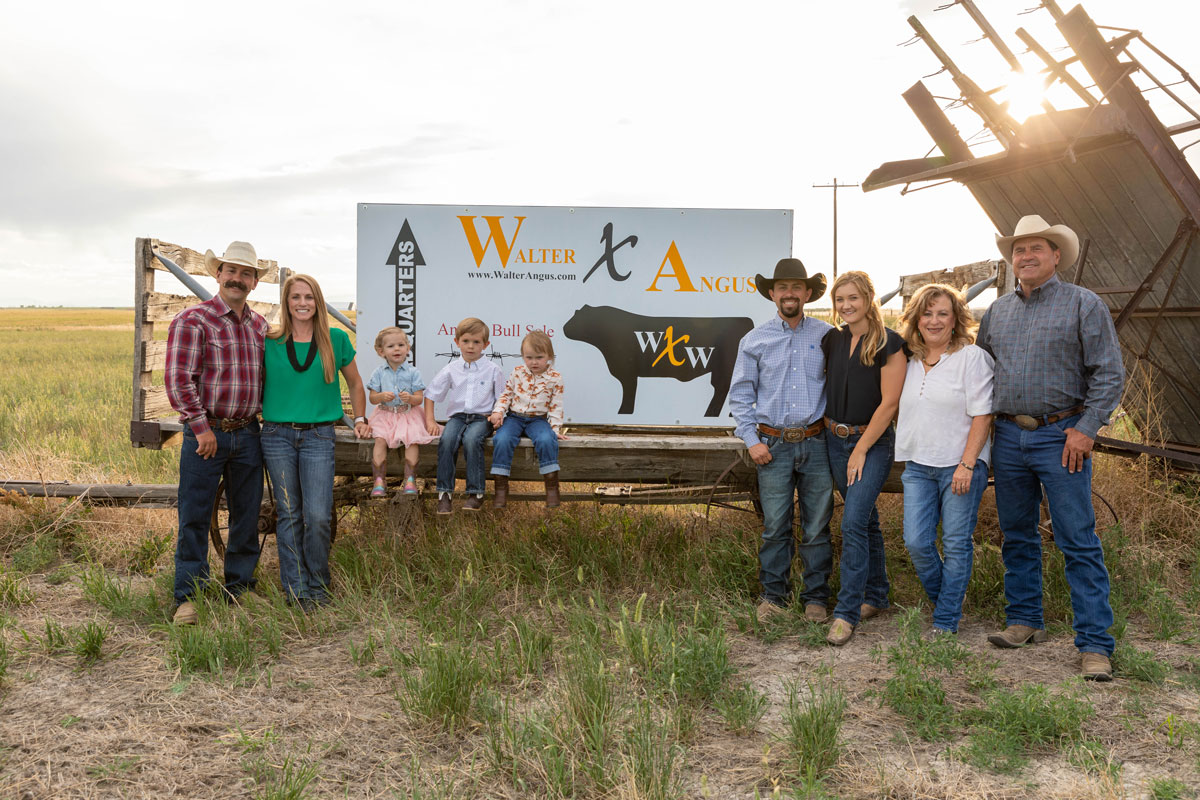 Ambassador Award: Walter Angus Ranch
It's a normal day near Hudson, Colorado for the Walter family, yet the view is uniquely awe-inspiring for visitors who have never stepped foot on a ranch. As cows come in closer visitors take in the far-reaching pastures and breath-taking mountain views.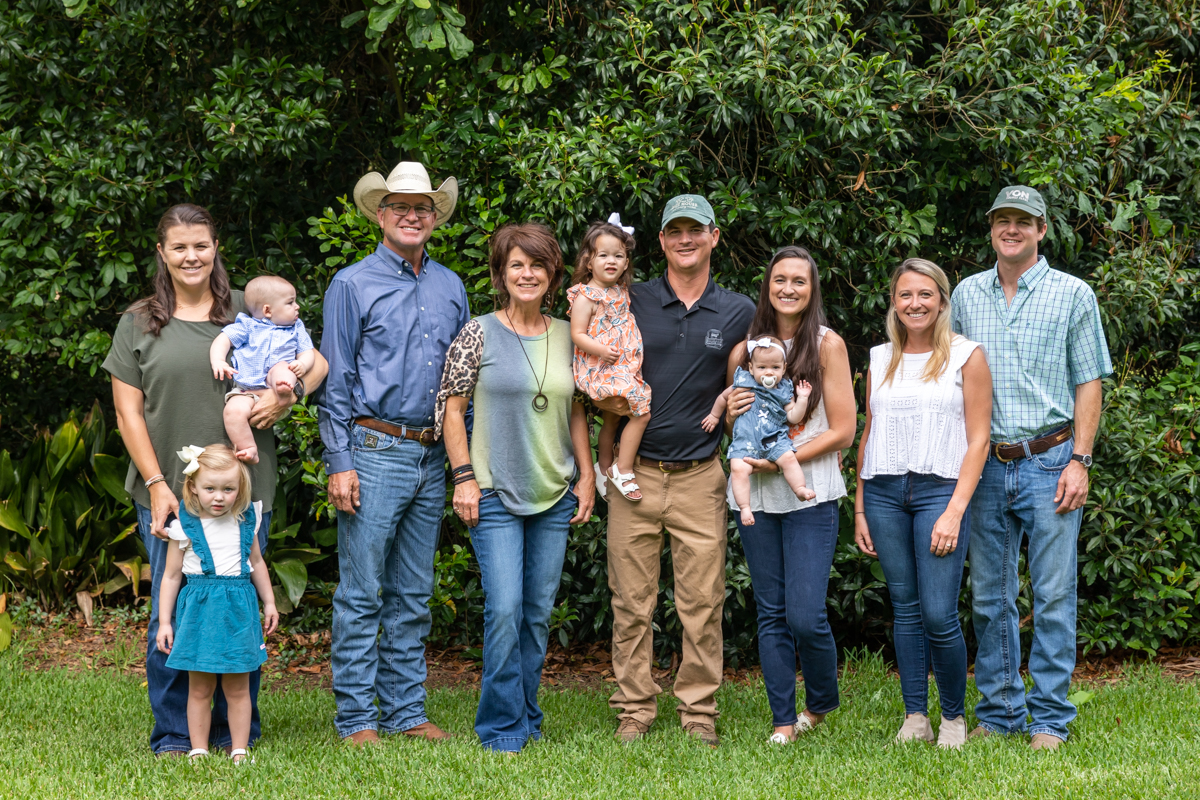 Seedstock Commitment to Excellence: Yon Family Farms
Establishing a world-class seedstock operation in the Southeast didn't happen overnight, and the family humbly insists they're no different than many others. Indeed, their vision, use of technologies, and dedication to deliberate improvement make them unique.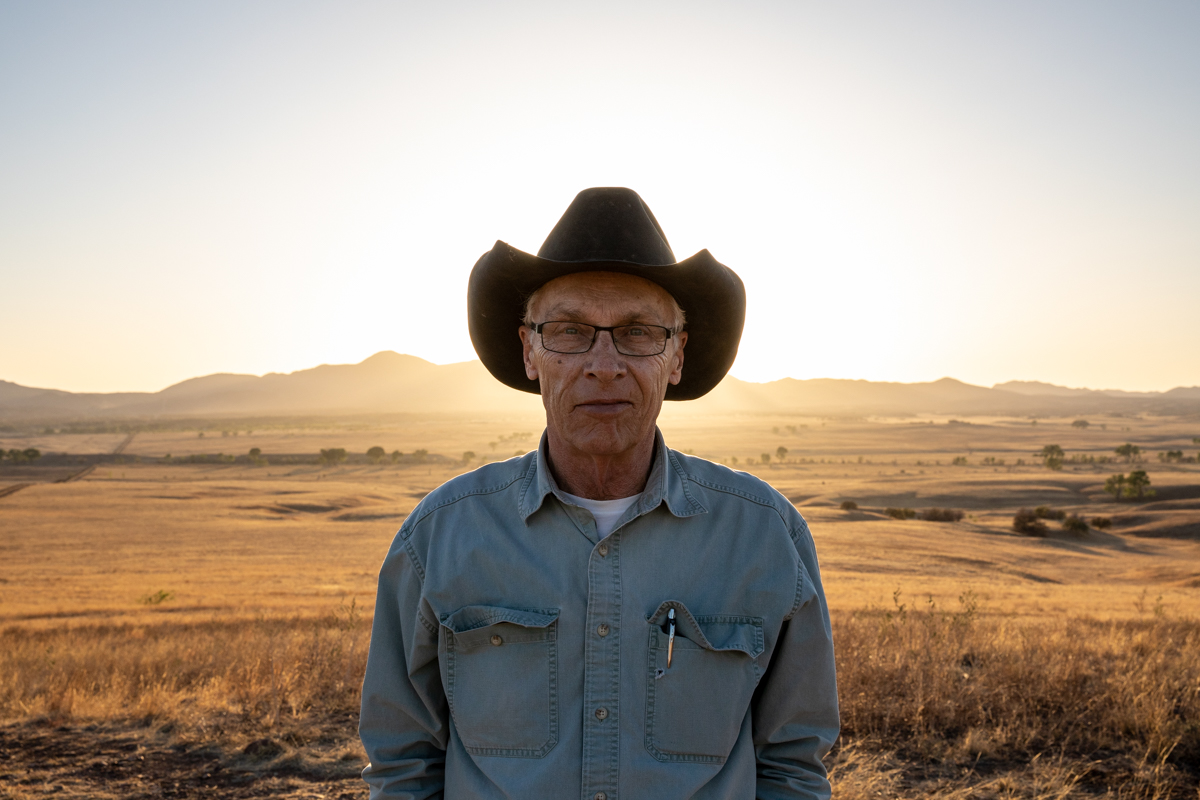 Commercial Commitment to Excellence: San Raphael Cattle Company
Ross Humphreys is not your typical cowboy. He's a chemist, book publisher, family guy, conservationist, and rancher. Grit in every venture makes him a successful businessman, and his unrattled spirit makes the best of challenges.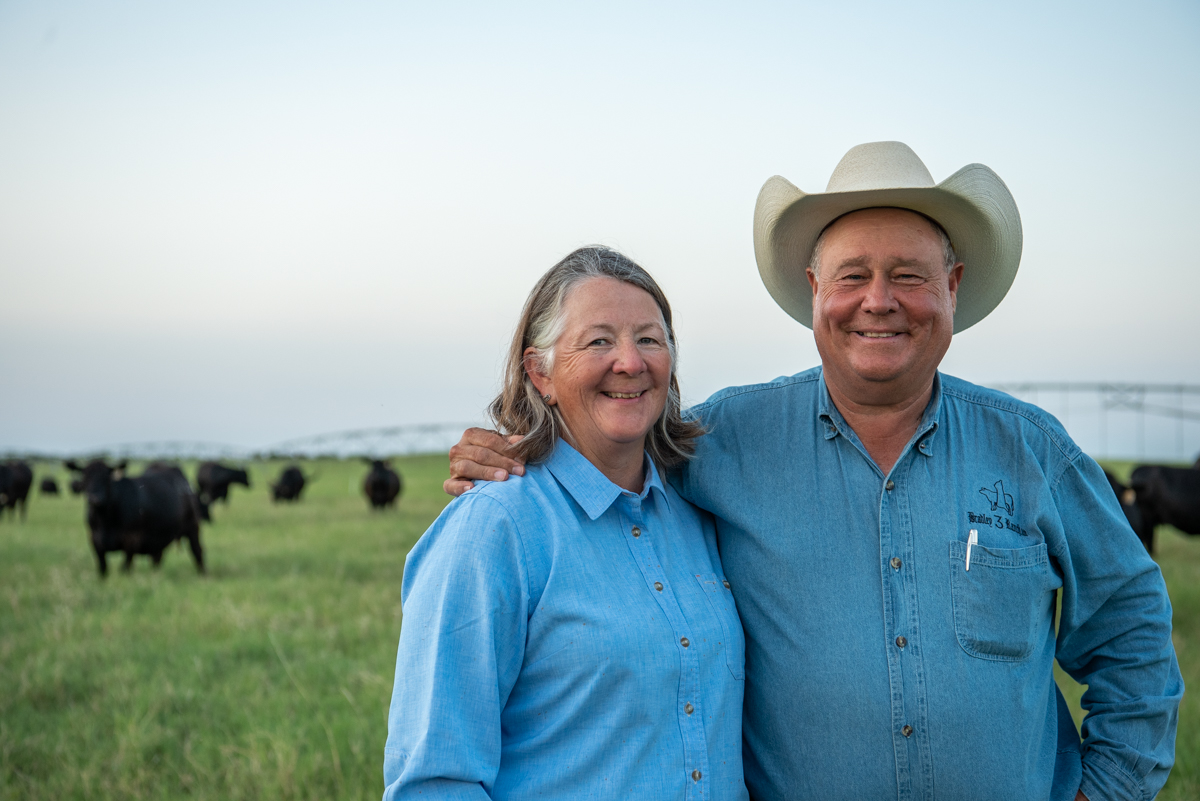 Sustainability Award: Bradley 3 Ranch
Indigo clouds fill the northwest sky with a promise of rain. In a region of guaranteed droughts and an average annual 18 inches of rainfall, Mary Lou Bradley-Henderson and husband James Henderson of Bradley 3 Ranch (B3R) near Childress, Texas, look in wonder across the landscape.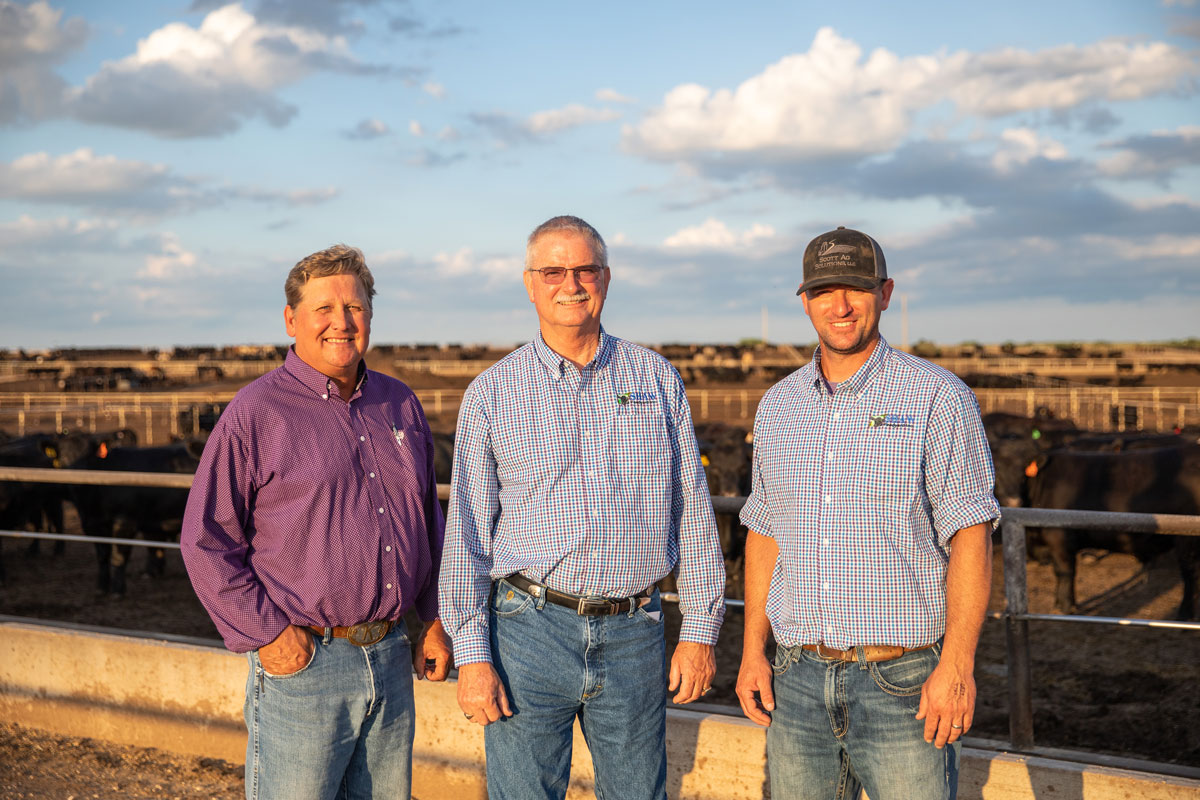 Feedyard Commitment to Excellence: Shaw Feedyard
Much of the cattle feeding business is outside a manager's control. But quality cattle caretaking, that Kendall Hopp can guarantee.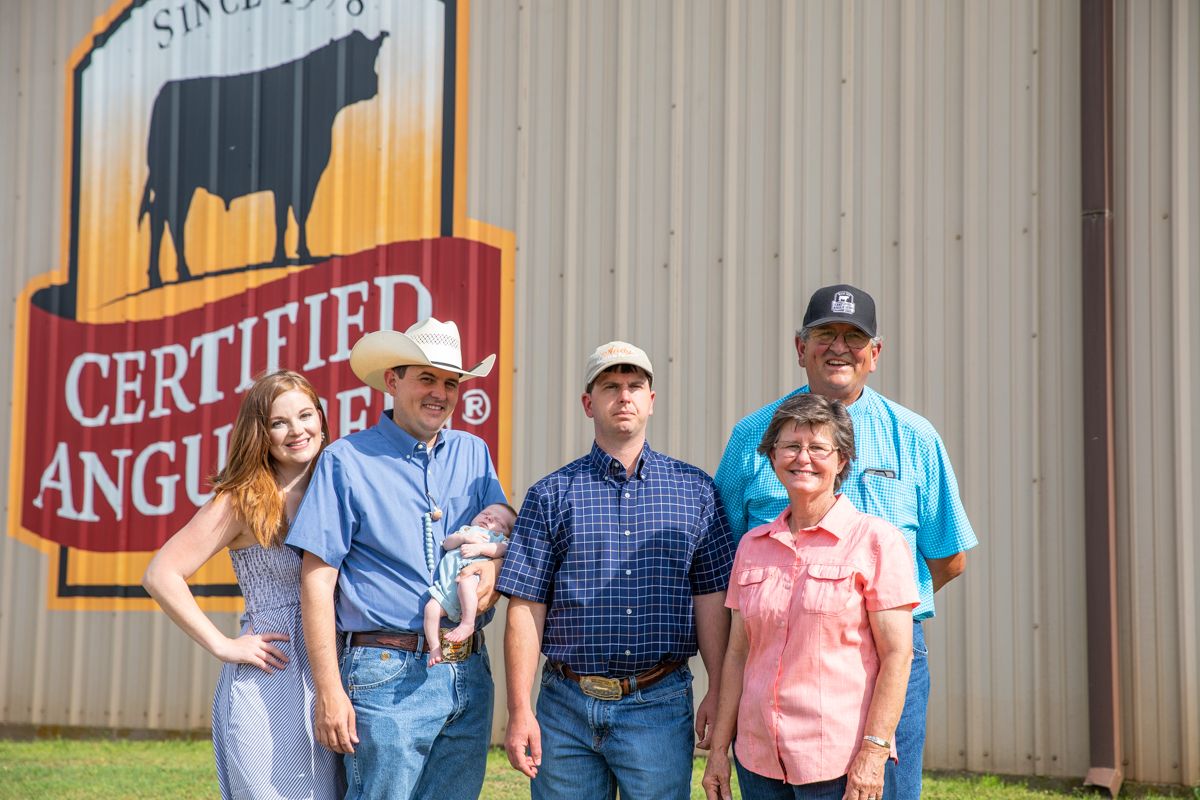 Ambassador Award: Pfeiffer Angus Farm
Telling their story to the cattle curious was awkward at first for John and Gaye Pfeiffer.  Now, they look forward to hosting hundreds of people every year, sharing everything from the beef cattle life cycle, animal care, vaccination protocols, and sustainability practices to why they choose Angus cattle on their central Oklahoma farm.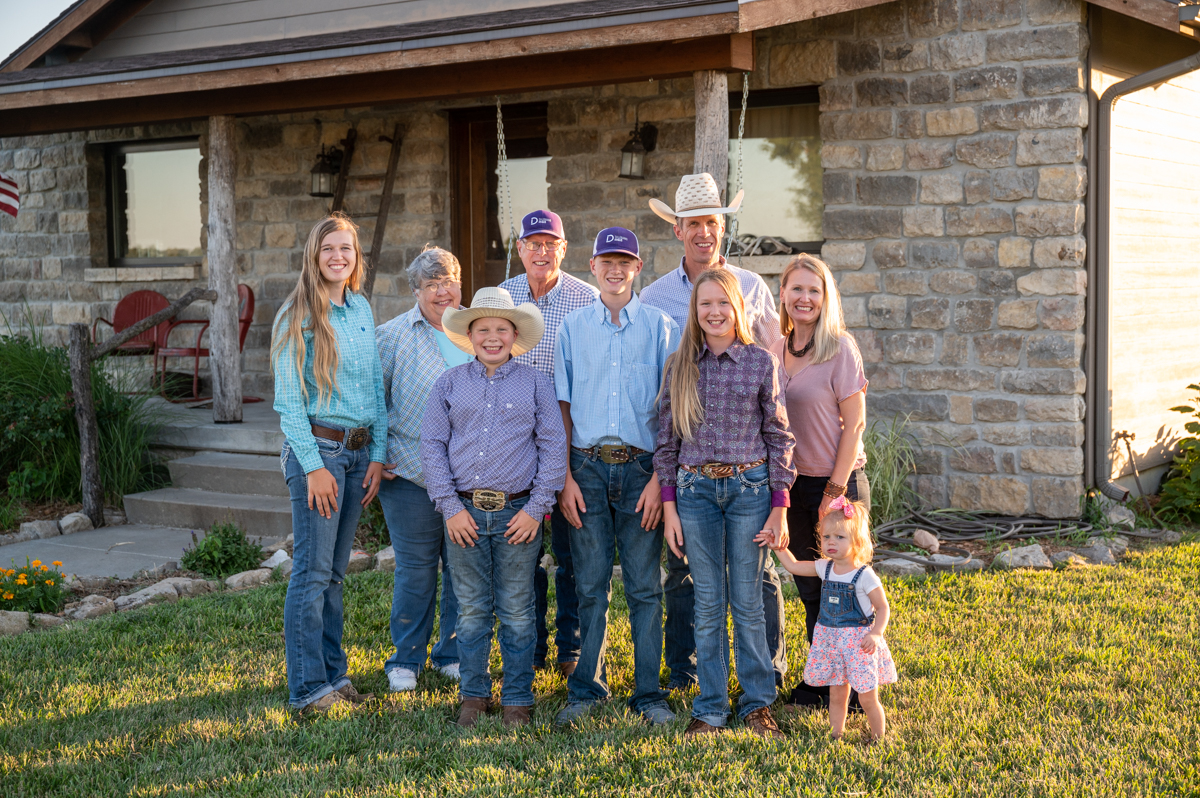 Seedstock Commitment to Excellence: Dalebanks Angus
Doing right by their customers means raising the best cattle they can. For the Perrier family of Eureka, Kansas, that's a philosophy, business model and family code all wrapped into one.
Matt, Amy and their children, along with his parents Tom and Carolyn Perrier operate Dalebanks Angus. The designation traces back to ancestors who kept a bit of their English heritage alive with their farm name when they settled the Kansas plains.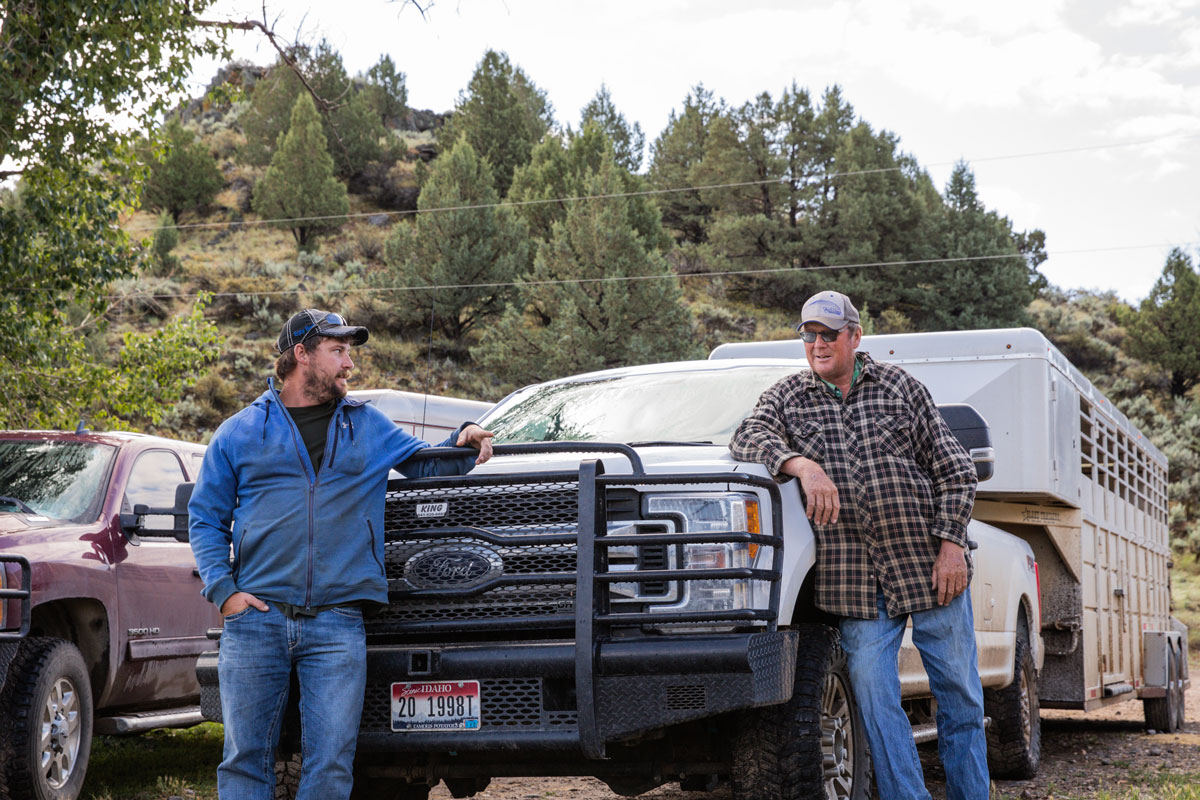 Commercial Commitment to Excellence: Morgan Ranches
"If you are not as good as your word, if you do not have integrity, then your business is not going to make it," Ann says.
They learn and teach through words of wisdom gathered over the decades.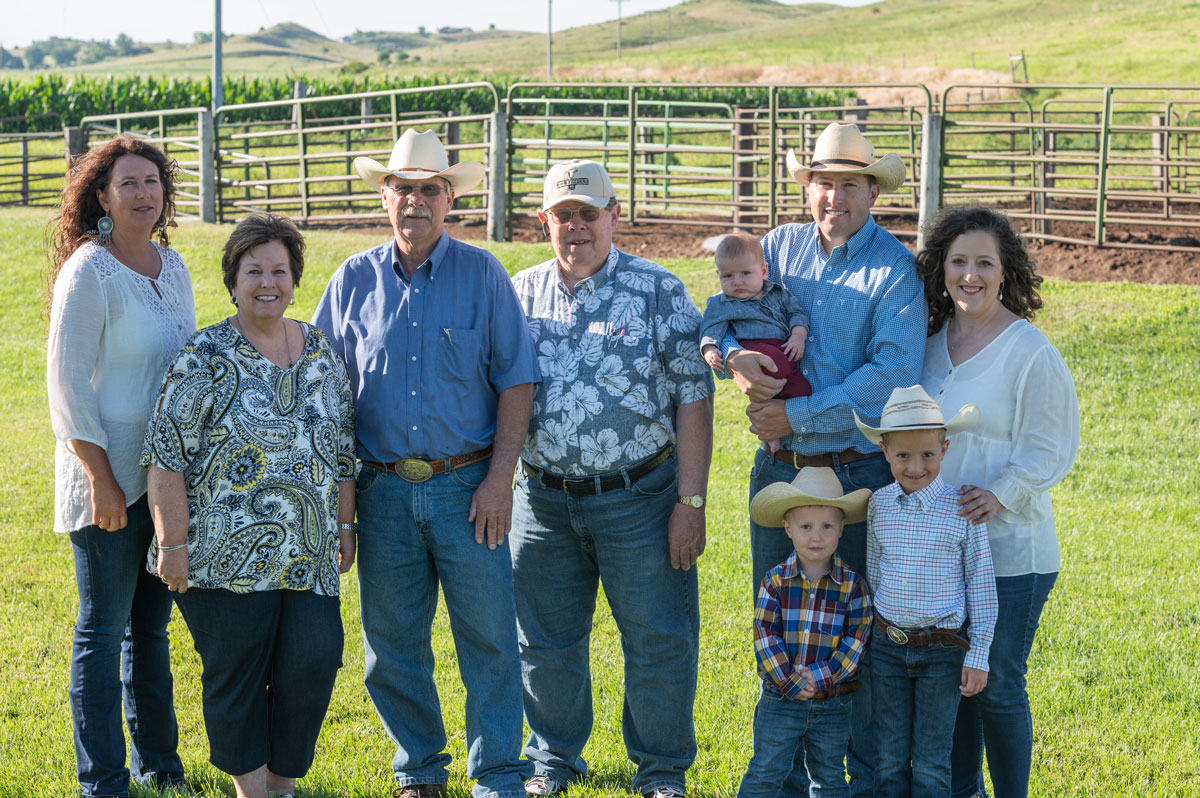 Feedyard Commitment to Excellence: M&M Feeders
"It was like getting that winning lottery ticket," Daron Huyser says. "You have the opportunity to do what you want to do, to come back, be large enough to establish and carry a family, take care of customers…I thought, 'Let's jump in with both feet and go.'"
The family business now includes two yards, with his sister Jamie tackling the daily tasks at Elm Creek and Daron helps manage operations at Lexington. Mel does everything from keeping up customer relations to driving the feedtruck, while Marvin handles commodity trading from his home in Idaho.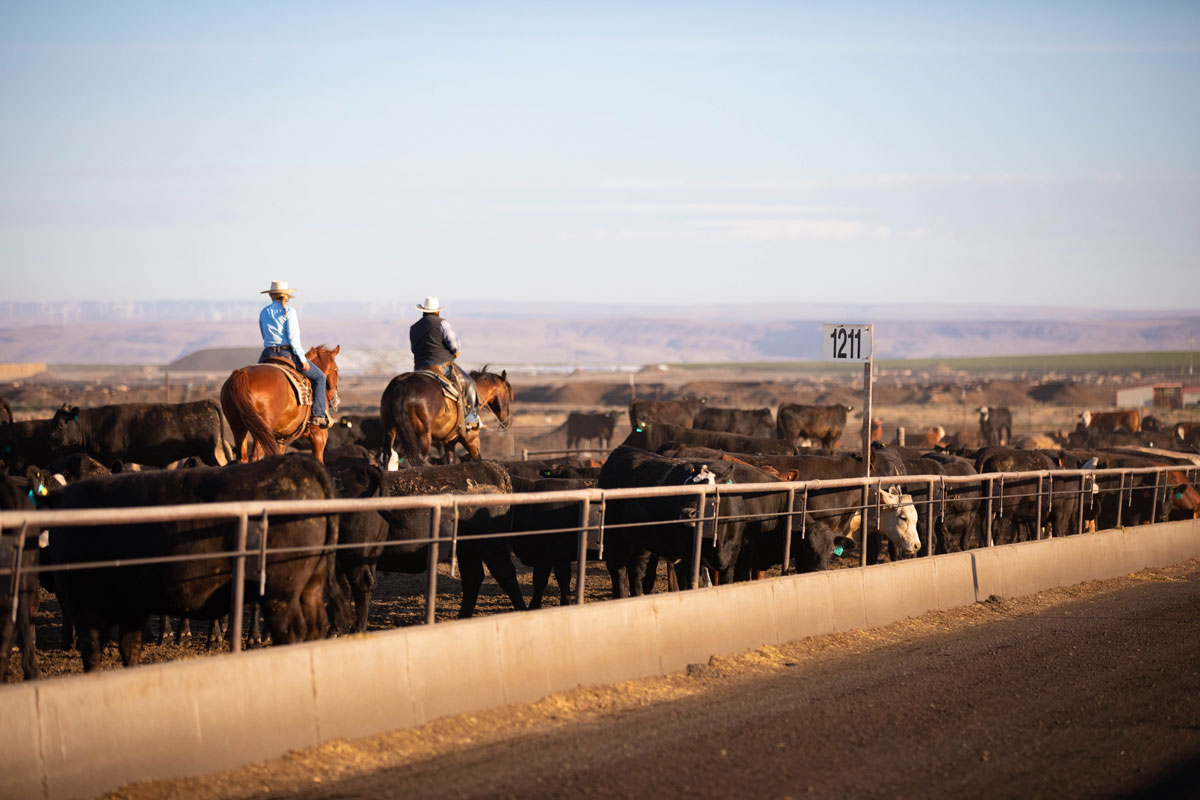 Sustainability Award: Beef Northwest & Wilson Cattle Company
Little goes on without specific purpose at Wilson Cattle Company.
It's not the work of fancy technology, though spreadsheets of data and consultants lend their hand. It's six generations of meticulous puzzle masters who focused on making better each piece of the bigger picture.
​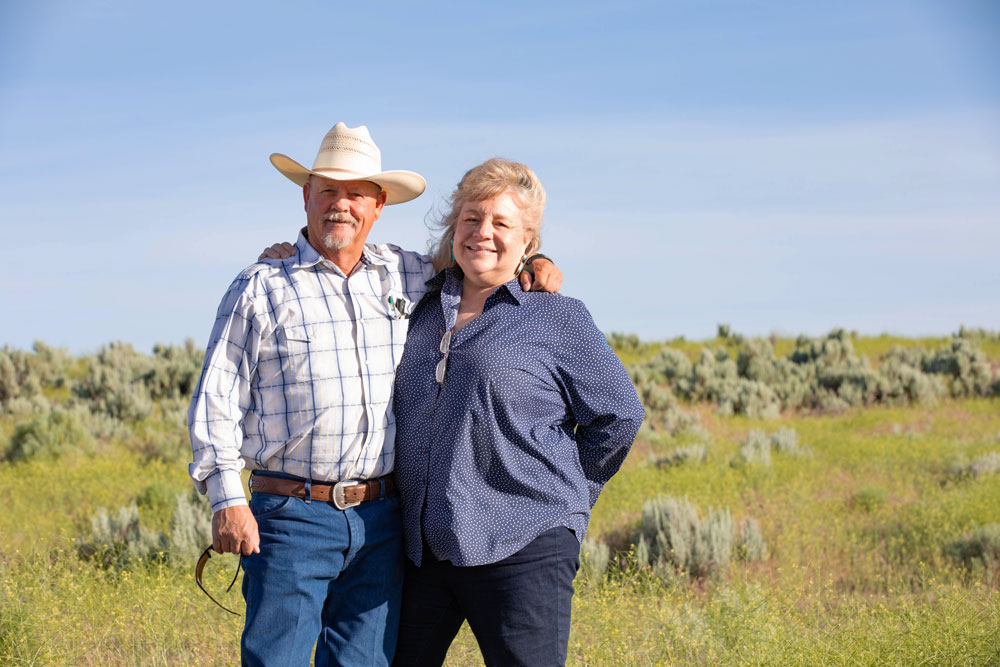 Seedstock Commitment to Excellence: Spring Cove Ranch
Art and Stacy Butler shouldn't be here. Hearty pioneers on the Oregon Trail traveled across the land they ranch on today and passed it by, sure there were better spots for to build a life.
A wide-open slice of the West near Bliss, Idaho, Spring Cove Ranch is still rugged. Yet carved out of the sagebrush and hills is an oasis the Butler family built with registered Angus seedstock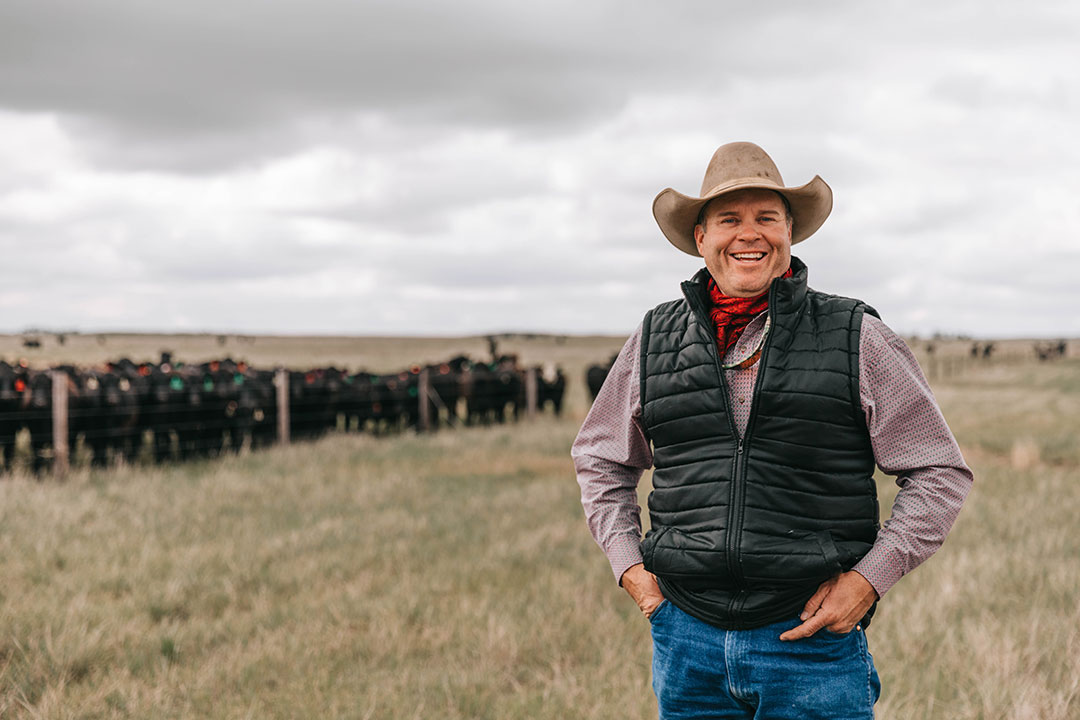 Commercial Commitment to Excellence: Noble Ranch
Ryan Noble says it all started in 2001. After watching his friend's Angus cow herd develop and prosper, he finally had the means to buy the same genetics for his own herd.
"As soon as we can get to Montana to buy some of those bulls, we're gonna make the trip," Ryan promised his wife.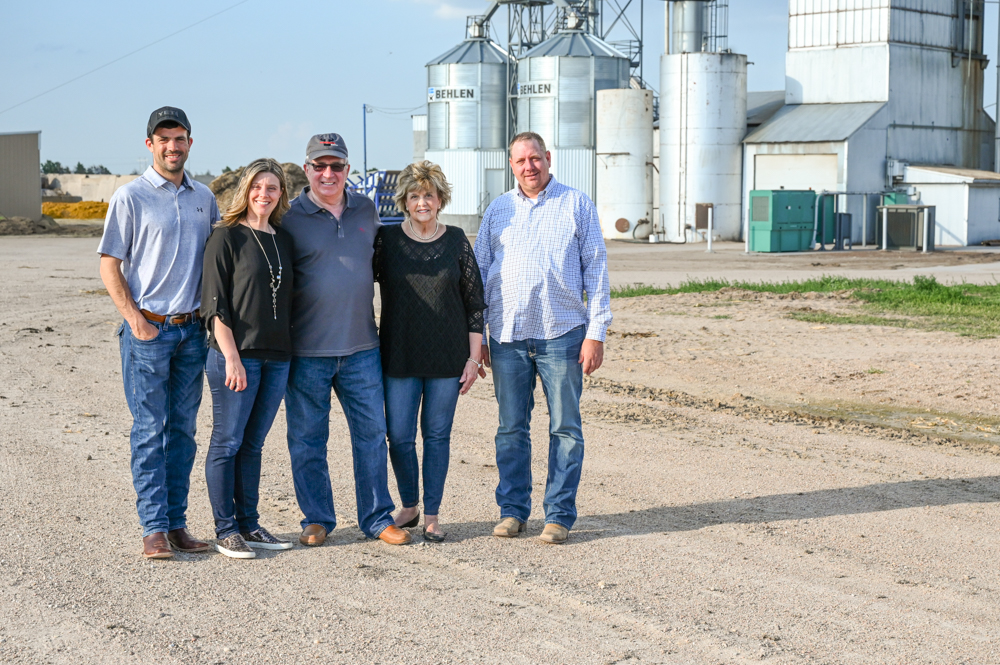 Feedyard Commitment to Exellence Award: NA Timmerman Feedyard
"Proud." It's the only word that comes to mind, when Norm thinks of how it all turned out. Not the bragging kind of pride, but joy and satisfaction.
"It's nice to be that good of friends with your family members, who like to work together," he says. "It all fell into place."
Each day, the family brings diverse interests and skillsets, a shared trust and camaraderie to the work they do for the feeding company they jointly own: NA Timmerman Inc.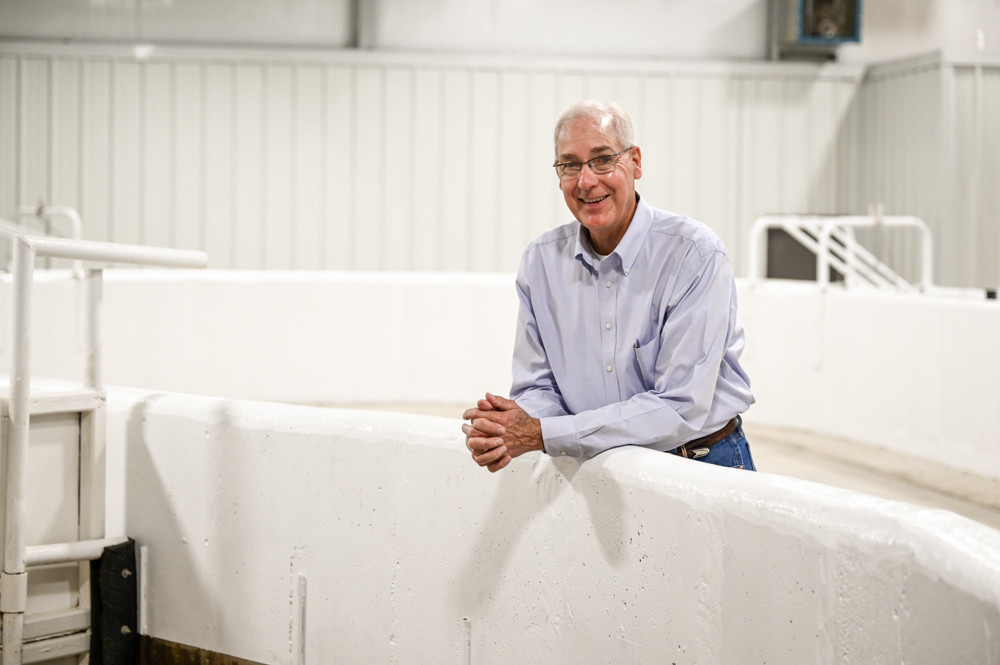 Progressive Partner: Hy-Plains Feedyard
If they set the bar there today, by tomorrow, they'll raise it higher.
That's the kind of feedyard Tom Jones manages. It's the kind of person Jones is.
In 1999, he and investors bought a 28,000-head yard near Montezuma, Kan., and immediately began doing business as Hy-Plains Feedyard LLC. Two decades later he still makes his living on the business, but that looks different today than it did then. It may look different next year, or even next month.
​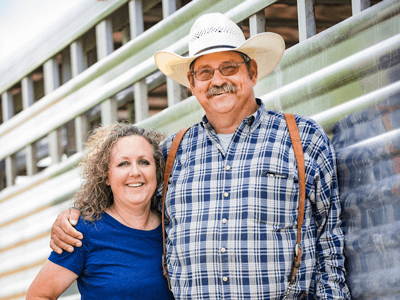 Seedstock Commitment to Excellence: 2 Bar Angus
It was the perfect sale day, full of energy and buyer enthusiasm. The bulls were selling hot.
The only problem Steve Knoll could see? His genetics weren't up for bid.
"People wanted those cattle," …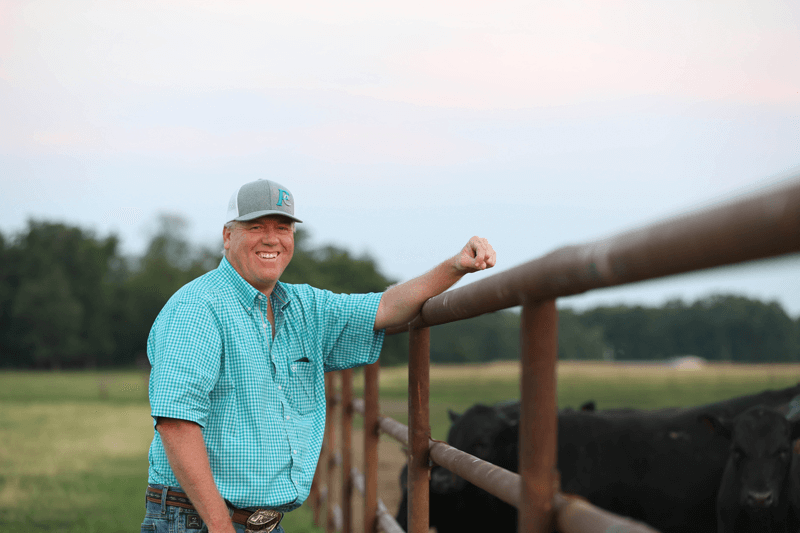 Progressive Partner: Hinkle's Prime Cut Angus
To the naked eye, it probably looked just like a mess of weeds. In 1994, Kenny Hinkle saw the pasture near Nevada, Mo., as his own Wild West waiting to be tamed.
At the time, he probably seemed more blue-collar than John Wayne…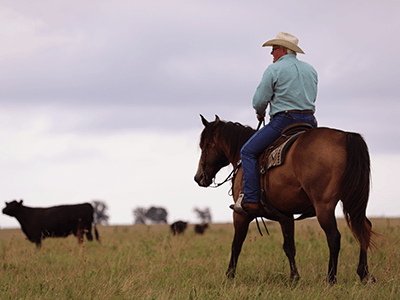 Commercial Commitment to Excellence: STP Cattle
A hardware salesman and a hand surgeon walk into a pasture…
For Phillip Smith and Dr. David Taylor, there's no need for a punch line. What might sound like the start of a tall tale is a typical Tuesday afternoon.
Cattle have always been in the cards for these cousins from Ozark, Ark. Their grandfather…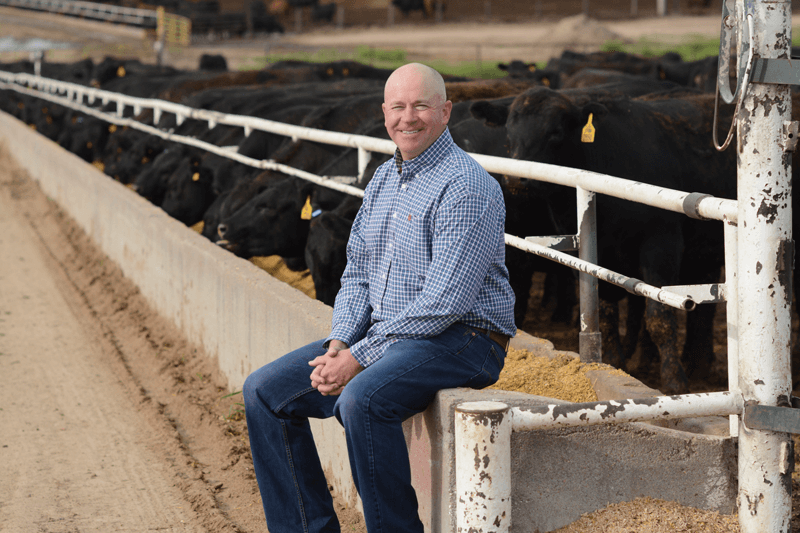 Feedyard Commitment to Excellence: Bledsoe Cattle Company
The rapid pace of change, with new technology and ever-evolving, better genetics sends a message to today's cattle producer: don't do things the way Dad and Grandpa always did.
At his feedyard near Wray, Colo., Grant Bledsoe knows there's a time for change, but his greatest strength may be…