2021 Success Stories
We say we're the Brand that Pays®, but don't just take our word for it.
Learn from fellow producers how targeting the Certified Angus Beef ® brand has affected their businesses and bottom lines. We realize there are a 1,000 ways to successfully produce cattle that gain and grade. Production methods vary based on environment and available resources. What fits your neighbor's operation might not work in yours.
These are the stories of our 2021 Certified Angus Beef producer award winners. Cattlemen share what's worked for them (and some of what hasn't) and why they focus on raising cattle that do well on the ranch and still perform on the plate and for the pocketbook.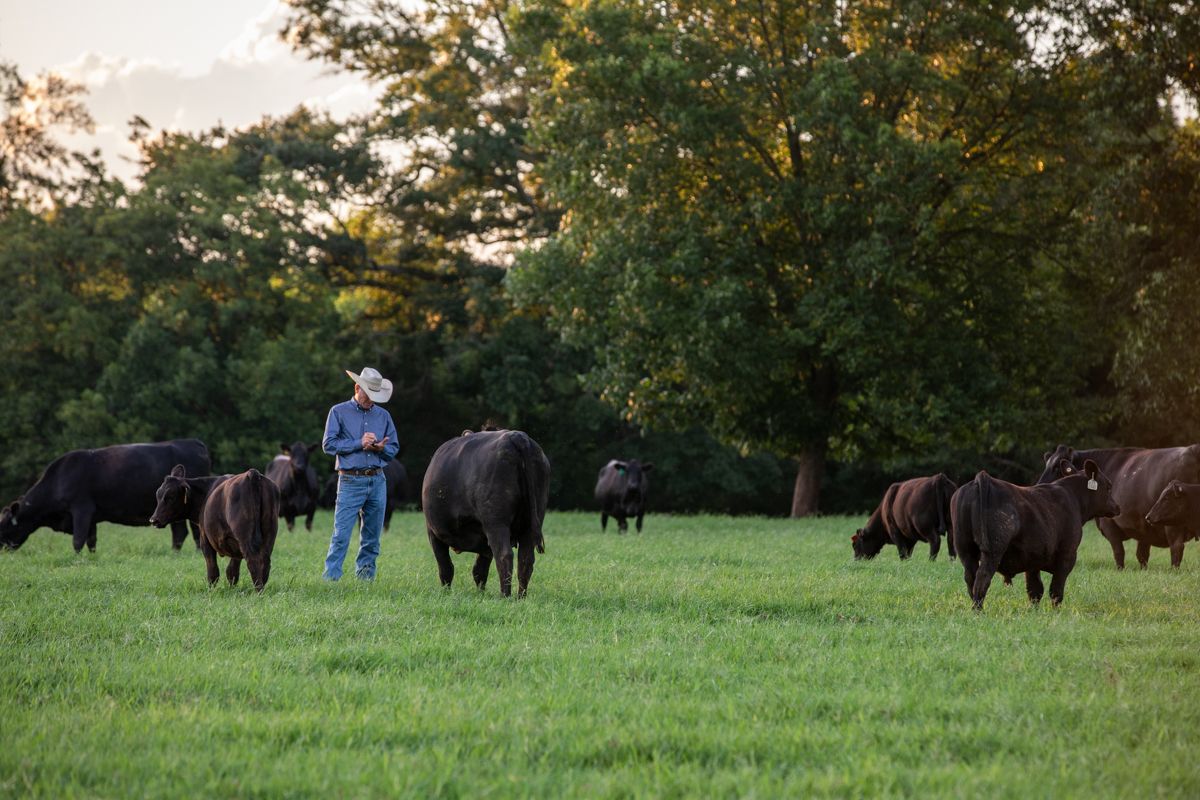 Seedstock
Targeting excellence
Establishing a world-class seedstock operation in the Southeast didn't happen overnight, and the family humbly insists they're no different than many others. Indeed, their vision, use of technologies, and dedication to deliberate improvement make them unique. 
The pursuit of quality in every detail of their operation earned the Yon family the Certified Angus Beef 2021 Seedstock Commitment to Excellence award. 
Success to the Yons is more than selling quality seedstock. It's a pursuit of developing better grass, cattle, and people that add value for their customers, community, and consumers.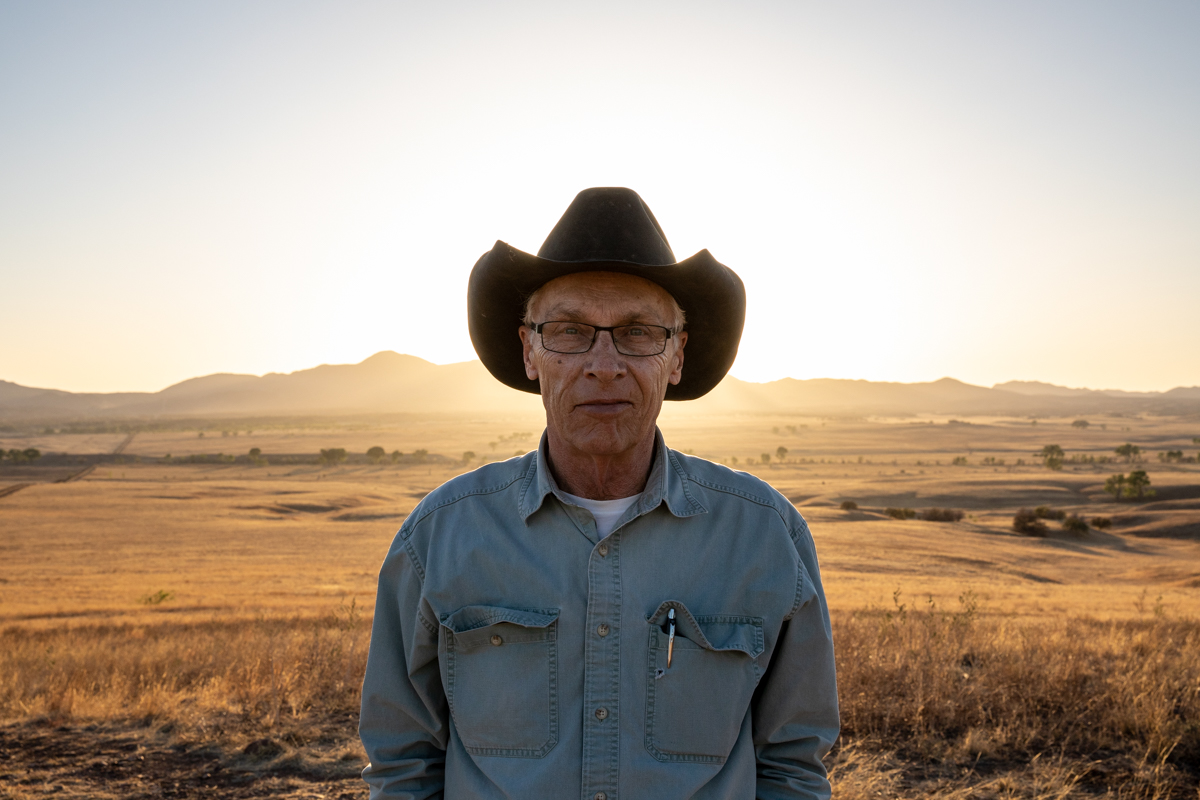 Commercial
Prime of his life
Ross Humphreys' adept gait tells of many days in and out of the saddle checking his herd, fence lines, water tanks, and grass availability. Yet at 72, he can still drop down and roll under the barbed wire fence quicker than most men half his age.
But Humphreys is not your typical cowboy. He's a chemist, book publisher, family guy, conservationist, and rancher.
Grit in every venture makes him a successful businessman, and his unrattled spirit makes the best of challenges. However, it's his relentless drive for raising high-quality beef that earned him the Certified Angus Beef 2021 Commercial Commitment to Excellence Award.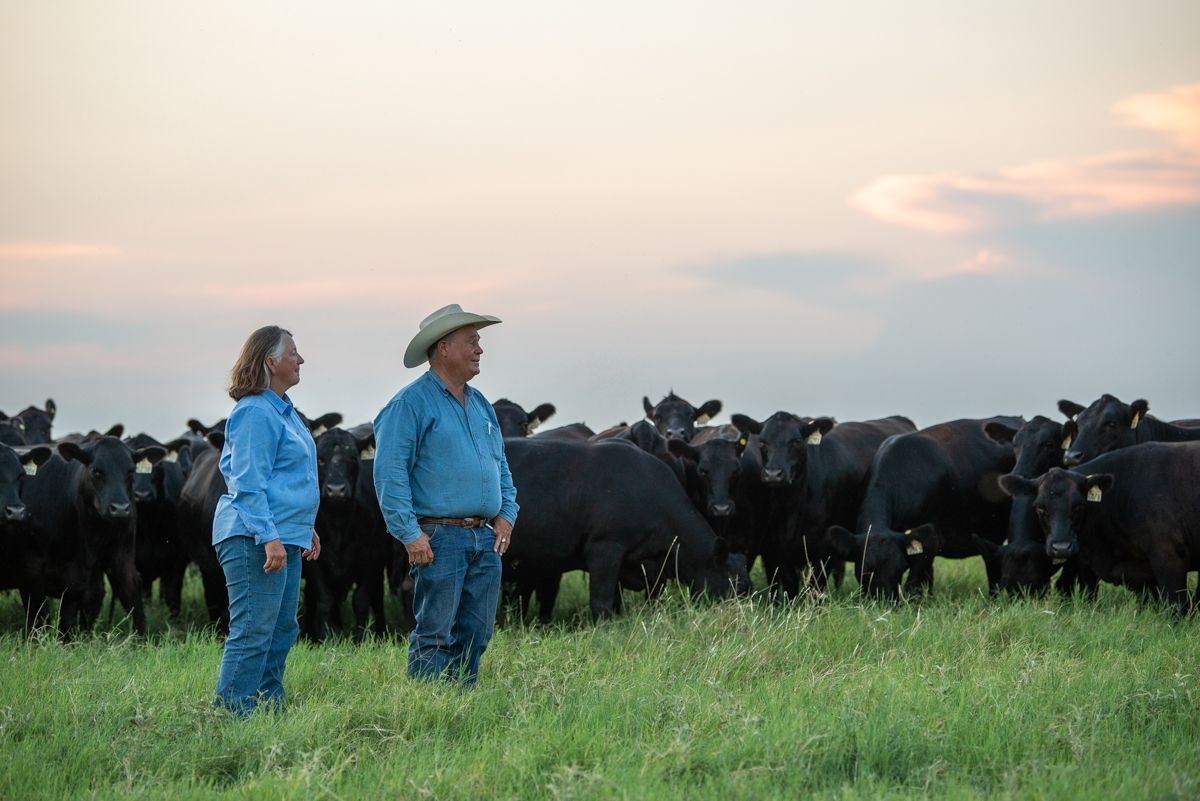 Sustainability Award
More with less
Indigo clouds fill the northwest sky with a promise of rain. In a region of guaranteed droughts and an average annual 18 inches of rainfall, Mary Lou Bradley-Henderson and husband James Henderson of Bradley 3 Ranch (B3R) near Childress, Texas, look in wonder across the landscape. 
Regular dust storms, 50+mph winds, and temperatures ranging from 115 to -35, just living here is harsh, says Mary Lou. But not this year. 
If going through bad years makes one appreciate the good ones, Mary Lou and James have plenty under their belt to take respite. 
B3R is the 2021 Certified Angus Beef Sustainability Award recipient, and it's been a long time coming.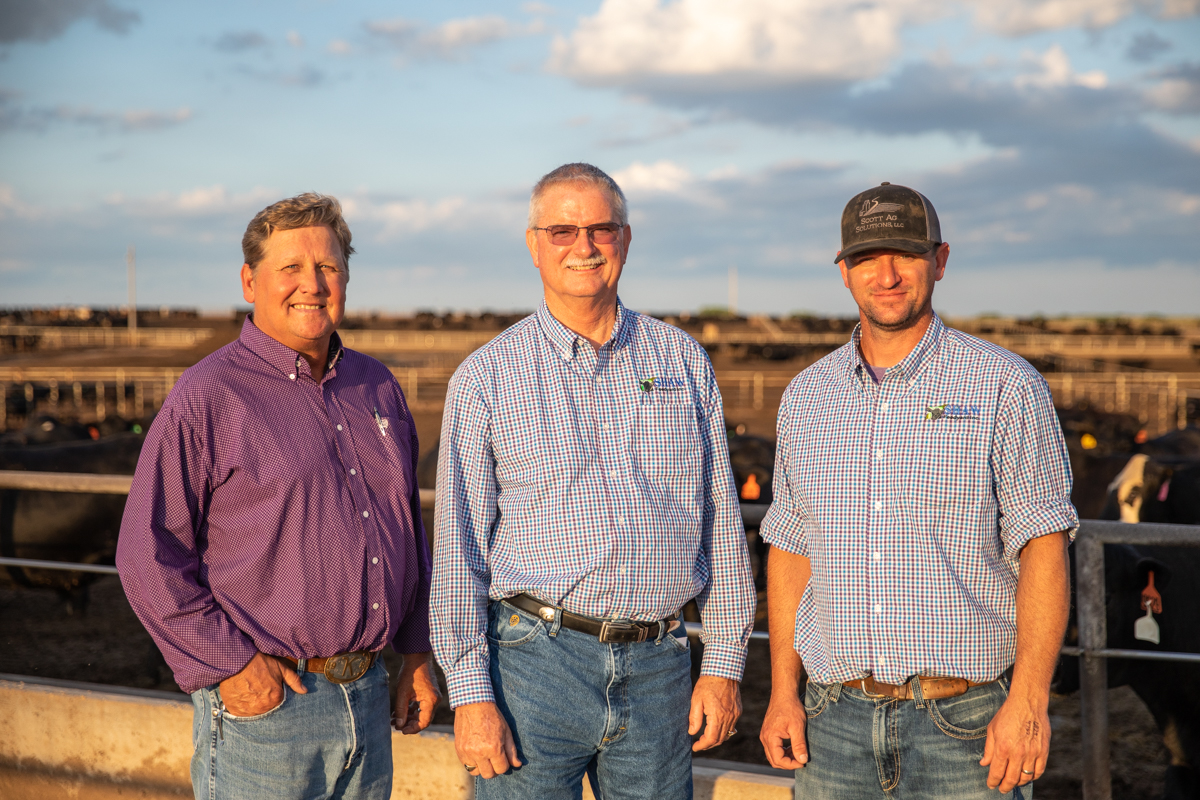 Feedyard
Committed to consistency
Much of the cattle feeding business is outside a manager's control. But quality cattle caretaking, that Kendall Hopp can guarantee.
Different skillsets make their business thrive. Hopp manages the feedyard, Bill handles the money, and his son Brett Shaw takes care of the farm, stockers, and other duties as assigned.
Their teamwork, values, and ability to consistently raise high-quality beef earned Shaw Feedyard the Certified Angus Beef (CAB) 2021 Feedyard Commitment to Excellence Award.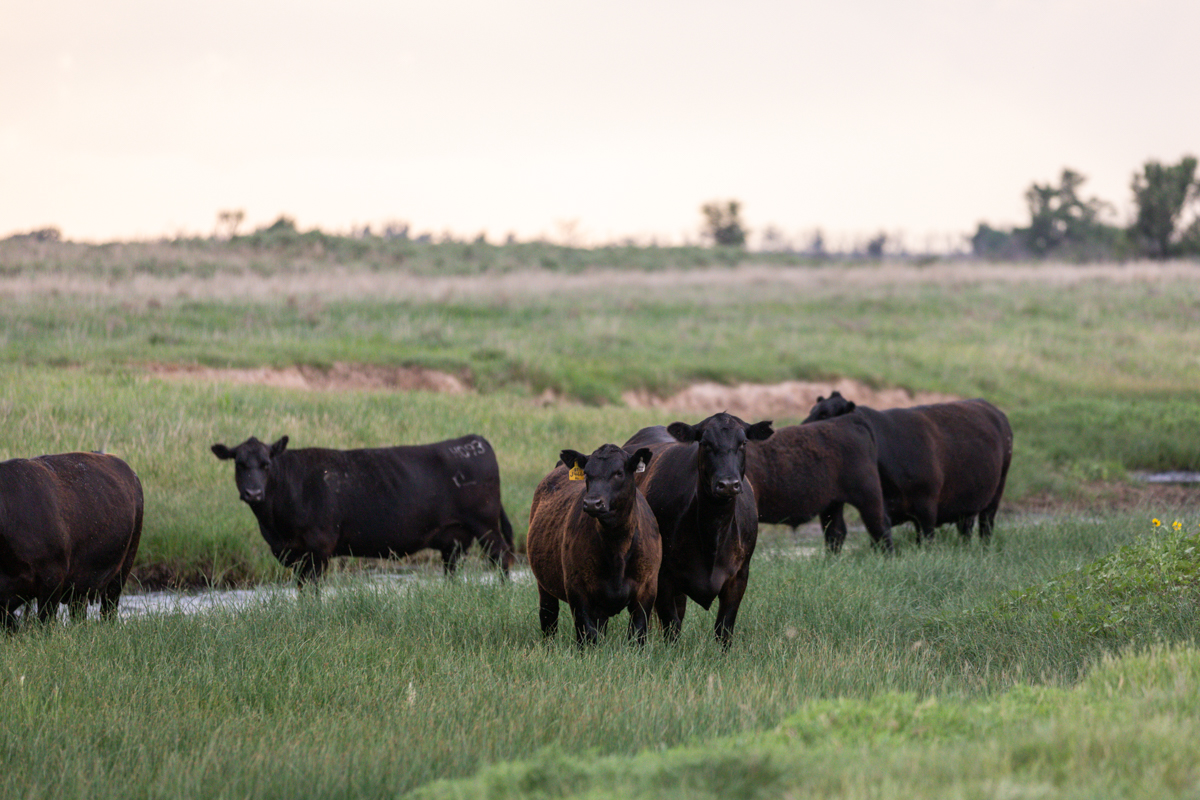 Progressive Partner
The idea that worked
To tell the U.S. Premium Beef, LLC (USBP) story today, is to tell one that changed the beef industry for the better.  
There are numbers like 17 million head processed, with individual data collection on each one. More than $625 million in grid premiums back to the cattleman while establishing the model for grid marketing that brought the rest of the industry onboard to price cattle on individual merit.  
But telling the story of USPB from the beginning starts with one word: Fear.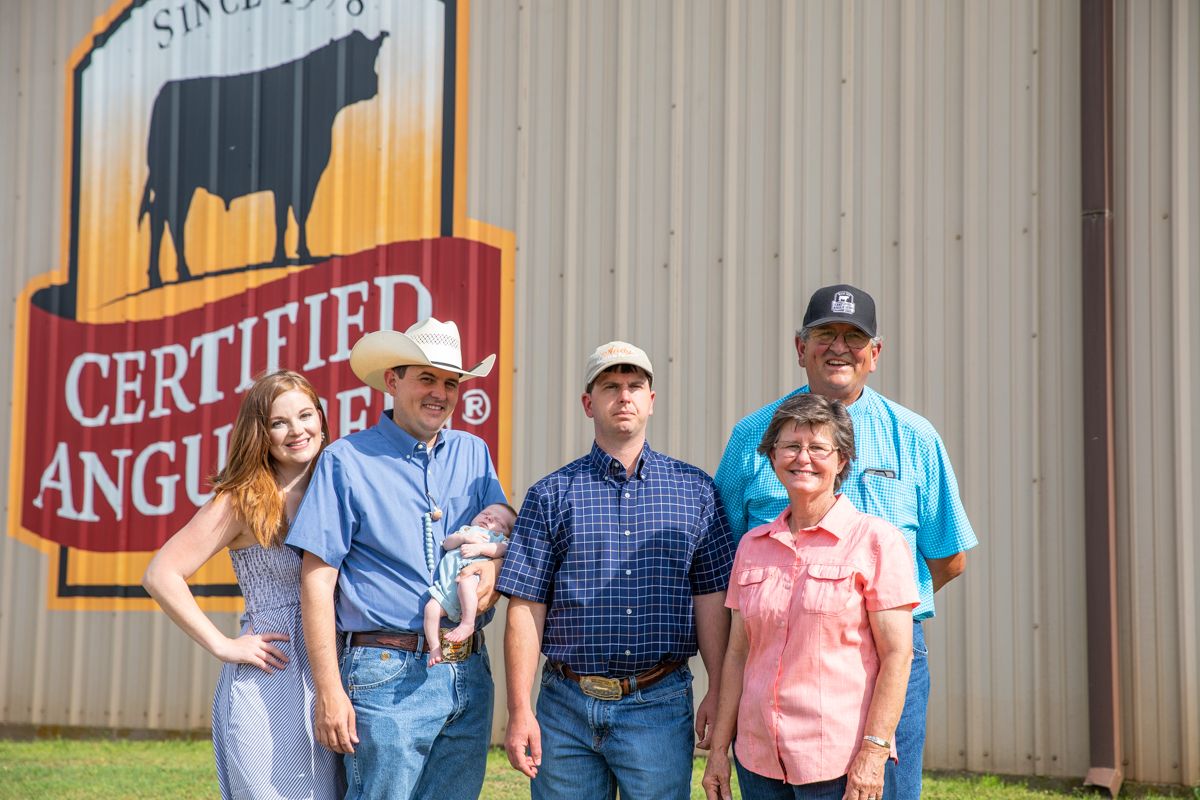 Ambassador Award
The cattle calling
Telling their story to the cattle curious was awkward at first for John and Gaye Pfeiffer. 
 Now, they look forward to hosting hundreds of people every year, sharing everything from the beef cattle life cycle, animal care, vaccination protocols, and sustainability practices to why they choose Angus cattle on their central Oklahoma farm.  
Their dedication to teaching and connecting with those further down the supply chain earned them the 2021 Certified Angus Beef Ambassador Award.