Breeding Health
Herd health is critical for a profitable ranching operation and no less important in producing a high quality beef product. The best genetics are easily derailed if cattle get sick at any time in their lives.
Research has repeatedly shown the dramatic impact health has on both feedlot performance and carcass merit. These recommendations are meant as a general guide but cannot anticipate regional or individual herd health needs. Your local veterinarian should always be consulted when developing your health programs. Pre-breeding health management in your cow herd can influence conception rates within the first breeding cycle. Consider deworming and fly control at breeding, depending on your calving season and seasonal parasite pressure.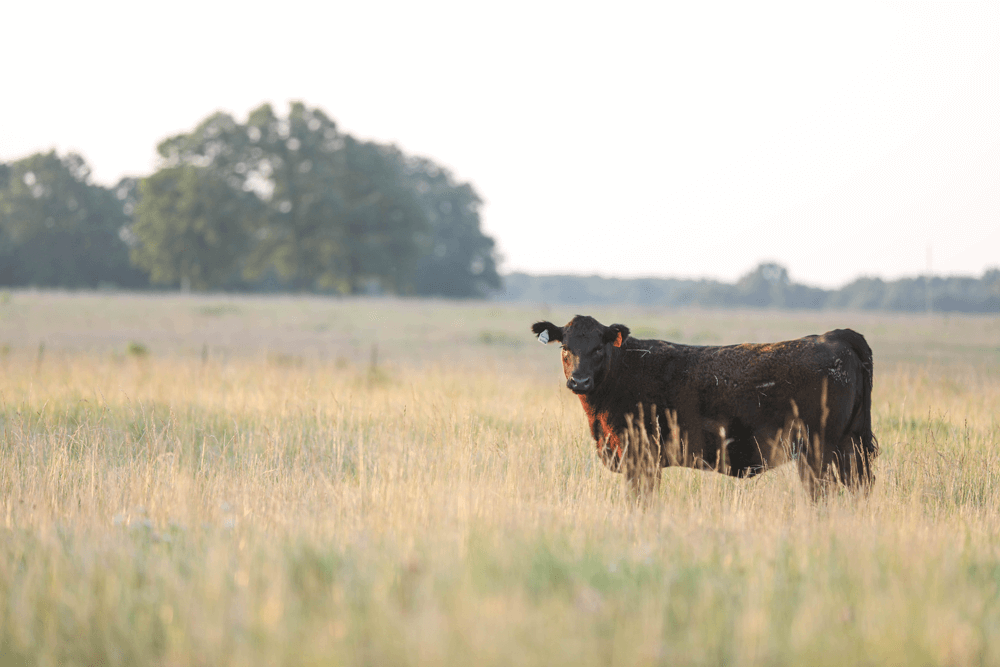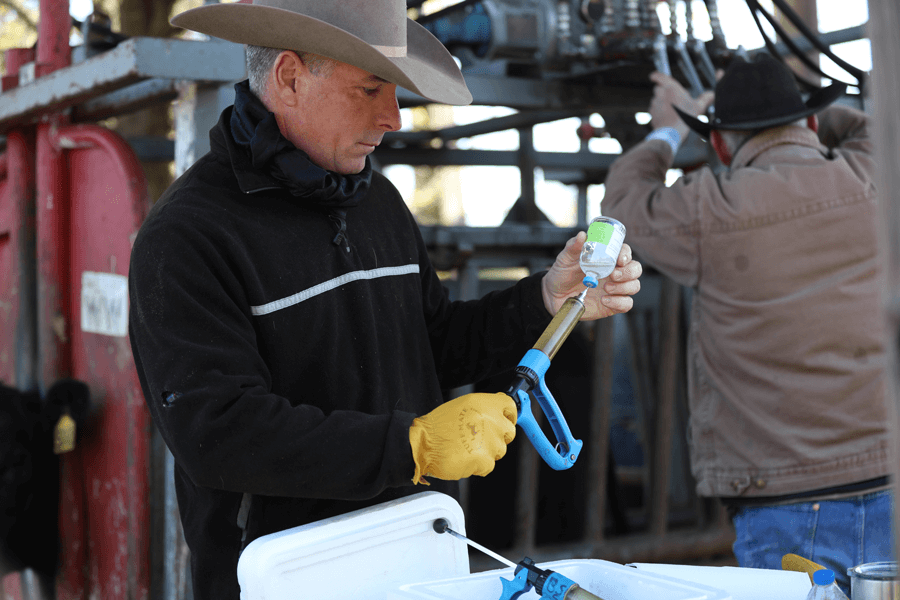 Create a Strong Vaccination Program
Vaccination strategies are designed to reduce the risk of disease from common reproductive, respiratory and enteric pathogens. Vaccinations will not eliminate disease risk, but, when accompanied by good animal husbandry and biosecurity, it can greatly reduce risk and losses from disease.
Develop a herd health vaccination program that includes:
IBR PI-3
BVD
BRSV
Vibriosis
Leptospirosis
In addition to vaccinations, herd bulls should also pass an annual breeding soundness exam prior to turnout.
Selecting for Health
In an industry that loses an estimated $750 million to respiratory disease annually, any prevention tactics should be considered. Though considered a lowly heritable trait, individual producers can keep a lookout for the new DNA technology that can help help with selection and choose Angus genetics in the meantime.
Research suggests a .10 to .11 heritability rate for BRD resistance in Angus cattle, compared to .02 to .06 for Simmentals, indicating selection within the Angus breed could yield more progress. Iowa State University work also indicates several helpful correlations between BRD resistance and other traits, such as a negative relationship with birth weight and a positive association with marbling.